Pastor Kong Hee Trial: Church Finance Manager Breaks Down Under Questioning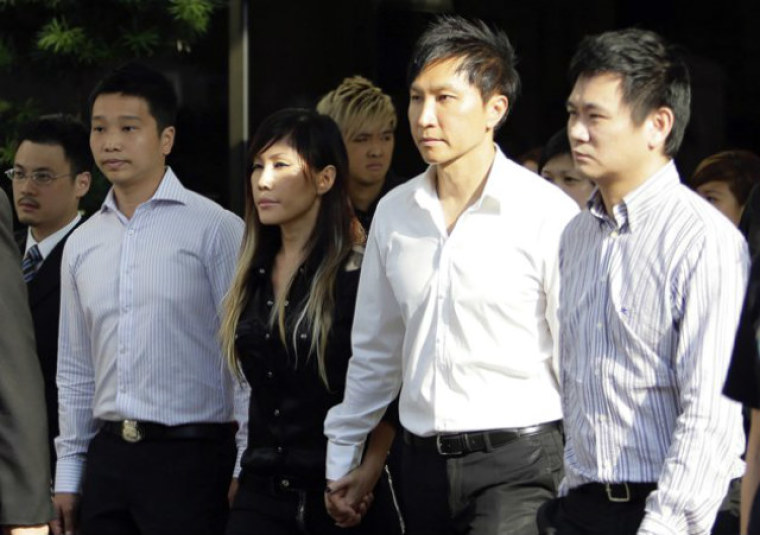 City Harvest Church finance manager Sharon Tan reportedly broke down on the stand during the trial of six church members, including Pastor Kong Hee, who are accused of misusing more than $19.2 million of funds for the popstar career of Kong's wife, singer Sun Ho.
The prosecution said in a cross-examination of Tan that emails have shown that she intended to cover up the Singapore megachurch's payments to Xtron Productions, the company behind Ho's career.
Tan's cross-examination wrapped up on Monday, Channel News Asia reported, with the prosecution arguing that she had conspired with other church leaders to execute a series of "round-tripping transactions."
The Straits Times noted that Tan broke down during the cross-examination, and admitted that auditors who examined the church's books had been deceived, but insisted she did not mean for that to happen.
"Your honour, it might be seen like they (the auditors) are being deceived, but ... it wasn't my intention," Tan said, chocking up.
Presiding Judge of the State Courts See Kee Oon gave Tan time to compose herself. The finance manager had cried on two other occasions during her 11-day stand.
Emails from November 2009 presented as evidence by the prosecution showed that Tan and her co-accused, Chew Eng Han and Tan Ye Peng, discussed how much money the church needed to raise to rent space at Suntec Singapore Convention and Exhibition Centre.
In the email, Tan noted how much money needs to be budgeted for the church to pay rental for the next 10 years to Xtron, but also states that CHC would need to "cover" Xtron's "deficit."
Tan, Kong, and four other church members could face 10 to 20 years in prison if convicted of having misused the money.
Throughout the trial, Kong has insisted that Xtron is not a shell company that was used by CHC members to funnel millions into Ho's career, despite being named as Xtron's "invisible" manager in a document seized by the authorities from Xtron's offices.
The pastor argued before the court that title was given to him only so that he could impress important people in the music industry.
Speculations about CHC's relationship with Xtron first appeared in 2010 after the church acquired a stake in Suntec Convention Centre. Some in the online community, including a blogger named John Lim, suggested that church funds are being siphoned into Xtron.
"He was insinuating that church funds were being siphoned into Xtron, and somehow we were benefiting from it, or there was some corruption involved," Kong said during the trial, insisting that the church's money had been invested in legitimate Xtron bonds.