Pastor Mac Brunson Resigns From Jacksonville Megachurch; No 'Scandal' Involved, Officials Say
Pastor Mac Brunson Resigns From Jacksonville Megachurch; No 'Scandal' Involved, Officials Say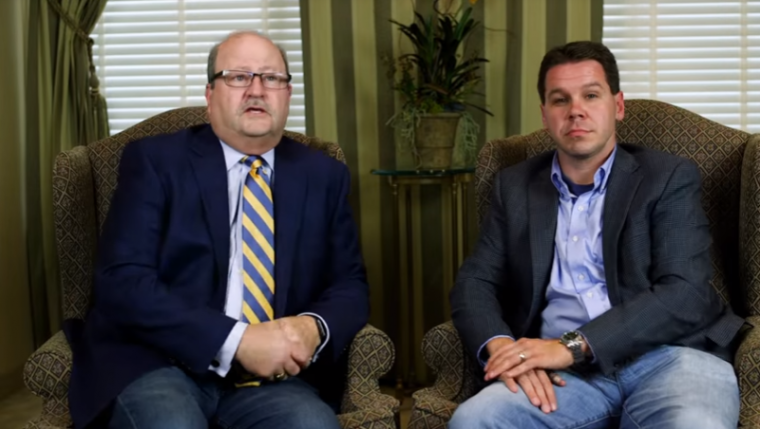 Seven months after revealing that he hoped to remain in his position for at least five more years, Mac Brunson, senior pastor of the 10,000-member First Baptist Church of Jacksonville in Florida, abruptly resigned on Sunday as church officials assured members his premature exit wasn't prompted by any scandal.
"On Sunday, April 29, 2018 Dr. Mac Brunson announced his resignation as the Senior Pastor of First Baptist Church, Jacksonville, Florida. His last Sunday preaching will be May 6, 2018. This announcement came as sad news to a church that has appreciated Dr. Brunson's ministry for so long," the church said in a statement.
"Whenever a pastor leaves a place of service it is common for rumors of a scandal to circulate. We want to be clear that no such scandal exists at First Baptist, or in the ministry of Dr. Brunson. Dr. Brunson's service has been characterized by moral and ministerial faithfulness, and no individual or group within our church asked him to leave."
Brunson, 60, has been at the helm of First Baptist Church of Jacksonville since 2006. In September 2017, the church's trustees, deacons and the congregation approved the appointment of Heath Lambert, 38, a Southern Baptist Theological Seminary professor, as his co-pastor and successor.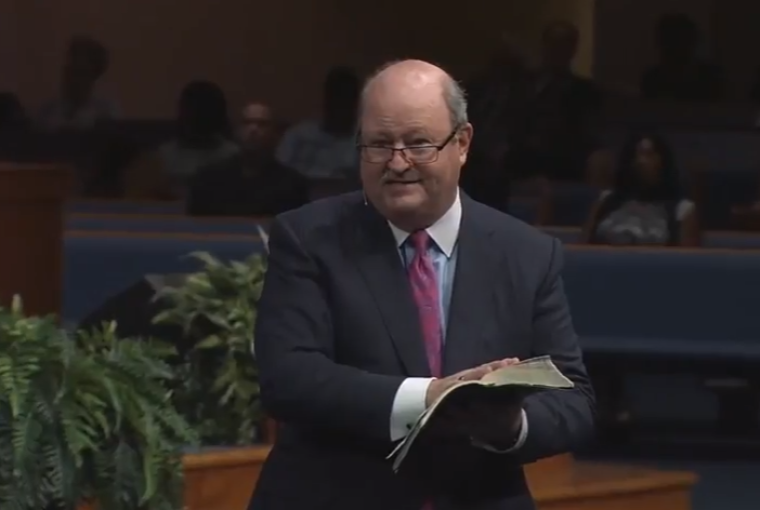 "I've been getting slower," Brunson told The Florida Times-Union at the time. "I've been here 11½ years. I've needed help for 11½ years. I felt like this was the right time. There is only so much one person can give themselves to."
He insisted that he was planning to retire or change careers and had anticipated a painless, unified transition of about five years.
In a statement on Sunday, however, Brunson and his wife Debbie said that almost as soon as Lambert was officially appointment as his successor they felt God was bringing their time at the church to an end.
"Deb and I have sensed for the last six or seven months that the Lord was bringing our ministry to a close here in Jacksonville. We are now seeking the Lord's will for our next place of ministry and excitedly waiting for the Lord to show us His perfect will for our lives. We believe, as the Lord has confirmed in our hearts, that some of our most productive and fruitful days of ministry are ahead of us," Brunson said.
"I pray that I have pointed you to Christ these past twelve years by opening God's Word week by week. Every decision we have made here has been bathed in prayer, seeking the Lord's guidance and direction. Now, Deb and I look to our Father for guidance and direction in our own lives," he continued.
"We pray His continued blessings on this wonderful, historic church. In the days ahead, in everything, in every way, I challenge you to look upward and seek the Lord's will for your own life, for your family, and for this great lighthouse called First Baptist Church Jacksonville. We love you. We leave a little of our hearts here with you. We take a part of you with us as we look to the future. We trust that the greatest days are ahead for First Baptist Jacksonville."
Officials at First Baptist Church of Jacksonville stated that the transition process that was approved by the church "gave each Senior Pastor the freedom to depart whenever he thought best, leaving the remaining pastor as the sole Senior Pastor of the church."
And since that time, the church said, "Dr. Brunson has sensed the call of God on his life to move to another venue of ministry."
"We are grateful for the years of service rendered by Dr. Brunson and his wife Debbie. We wish them all the best in their future ministry endeavors, and Dr. Lambert hopes to welcome them as guests at First Baptist very often in the future."