Pastor, Married Father of 2 Fatally Shoots Self After Weeklong Vacation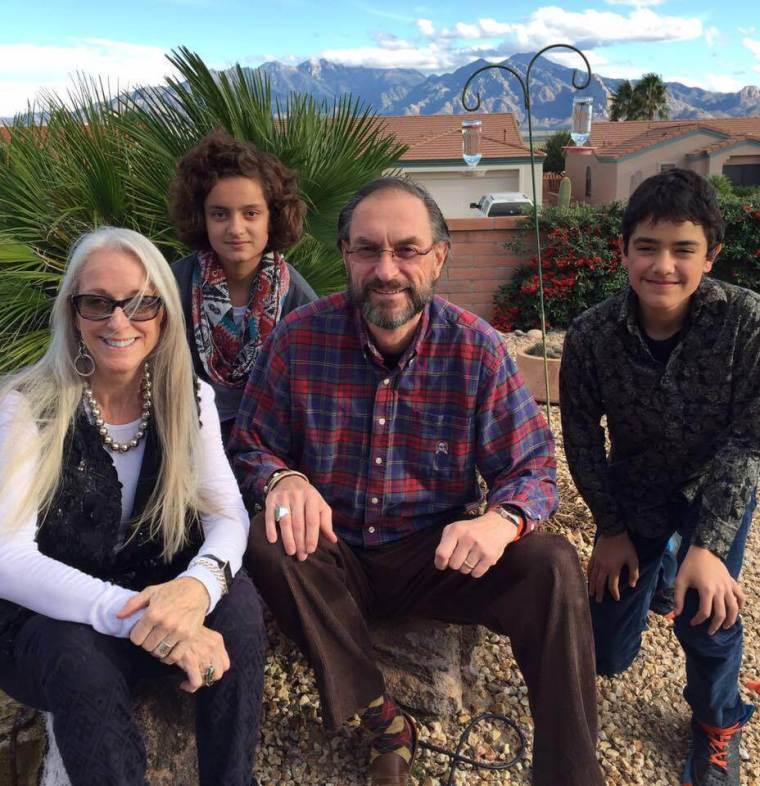 Lawrence "Larry" DeLong, a former Navy chaplain and pastor of one of the largest churches in Green Valley, Arizona, who could never recall a time in his youth when he "didn't feel God's presence all around me," was found dead by family members last Friday from a self-inflicted gunshot wound.
DeLong, 60, who led congregations in several states before becoming the senior pastor at Valley Presbyterian Church in 2009, was found dead in his car in the parking lot of Quail Creek-Veterans Municipal Park in Sahuarita, according to Green Valley News. He leaves behind his wife, Valerie, and two teenage children, Sadie and Seth.
"Pastor Diane, Pastor Paul and the Session of Valley Presbyterian Church are deeply saddened to share the news of Pastor Larry's untimely and tragic death yesterday evening. Please hold Valerie, Sadie, and Seth in prayer," Valley Presbyterian Church noted in delivering the painful news to members of their congregation on Facebook Saturday.
"We have help coming from the staff of Presbyterian Disaster Assistance to be present with us in our time of sorrow. We as a family of faith will, by God's grace, walk through this together. Please join us in worship tomorrow. May you know God's peace that passes all understanding. We pray for God's guidance and strength for all of us," the note ended.
Valley Presbyterian's Pastor of Care Paul Phillips said Saturday that the church was shocked by DeLong's death as he had just returned from a weeklong vacation.
"We are sad, this church family is very sad. ... We're in shock," he told Green Valley News.
The whole church, he added, was "trying to make sense of mysteries" they can't yet grasp.
A spokesman for the Sahuarita Police Department said DeLong's body was found about 6:30 p.m. Friday by family members who tracked him through a phone app. They estimated that he likely died several hours earlier. They also ruled out foul play in the pastor's death and noted that no suicide note was found.
The last three public posts DeLong made on his Facebook page on Aug. 17, included: a joke about dogwood, a post commenting on the difference between the consumer church and the missional church, and a quote attributed to international evangelist and activist Christine Caine on being in a dark place.
"Sometimes when you're in a dark place you think you've been buried, but you've actually been planted," the quote said.
Valley Presbyterian Church's membership stands at 650. When DeLong arrived at the church in February 2009, one of his goals was to grow membership among young people and focus on commonalities within the congregation, explains Green Valley News. The 6-foot-6 preacher was said to possess an "approachable demeanor, common-sense presentation of the Bible and self-deprecating sense of humor" that "quickly won over the community."
"Methodists, Baptists and others go looking for God. We believe that God is always there, that you don't fit God into your life, but see how your life fits into God," DeLong is said to have told reporters shortly after he arrived.
According to the church's website, DeLong was raised in a small town in Northern New York where his mother served as the director of a church school at the local Presbyterian Church.
"The three pastors that shepherded my youth, the sounds, smell and feel of the church, are indelible memories; I never recall a time that I didn't feel God's presence all around me," he said.
Sensing (and being surprised by) God's call to pastoral ministry in his senior year of college, after two years of "trying to be sure" of that call.
Before answering God's call to serve in the church himself, DeLong attended Pittsburgh Theological Seminary and graduated in 1983. He then served a church in West Virginia before becoming an active duty Navy Chaplain. The Navy later sent him for post-graduate work at the Graduate Theological Union in religious education and spiritual formation.
He met his wife at a Presbyterian Chaplains' Conference. Larry would later follow Valerie on her assignments after she felt called to chaplaincy in the Army, serving in a number of churches in various short-term ministries.
One of DeLong's favorite Scriptures was Romans 8:28: "All things work together for good for those who love God, who are called according to God's purpose."
He leaves behind a number of relatives, including: his mother, Leona DeLong (Fairmont, West Virginia); a brother, James DeLong (Fairmont, West Virginia); a sister, Constance DeLong Mosher (Albion, New York);
and two daughters by a former marriage: Meriel L. DeLong (Fairmont, West Virginia) and Anna M. DeLong (DuBois, Pennsylvania).