Pastor Miles McPherson Says as a House of God Christians Must Fight Racism on a 'Spiritual Level'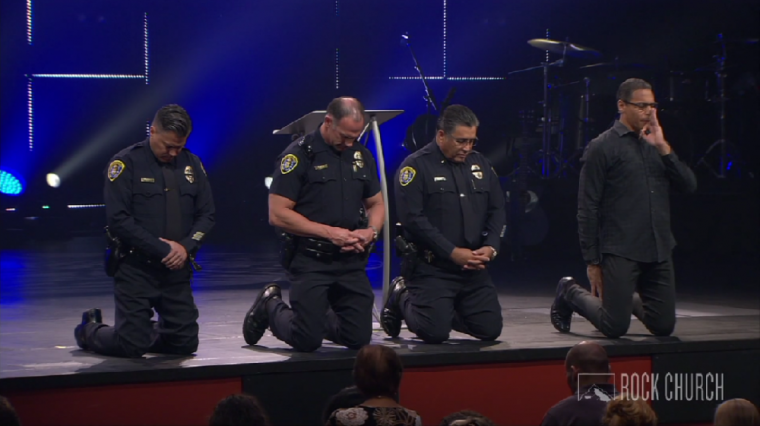 Pastor Miles McPherson of San Diego's The Rock Church believes the best way to battle racism is to do so on "a spiritual level."
During a sermon he preached on Sunday, McPherson centered his message on racial tensions in the United States following the shooting deaths of black men Alton Sterling in Louisiana and Philando Castile Minnesota, at the hands of police officers last week.
This was followed by racially-motivated shootings in Georgia, Tennessee and Missouri in which civilians and police officers were shot at, leaving one woman dead after being killed by Lakeem Keon Scott in Bristol, Tennessee, while she was driving her car on a highway last Thursday. Later that same day, 12 people were shot during a Black Lives Matter protest in Dallas, Texas. Eleven of the injured were police officers, five later died from their wounds. The man who shot them, Micah Johnson, said he "wanted to kill while people," specifically white police officers.
McPherson said that combating racism has to go beyond merely "tolerating" others and should focus more on "loving" others instead.
"It's not a black and white issue, it's not a police and non-police issue, there's a spiritual issue going on and as the House of God we need to understand that," said McPherson.
"And we need to notice that there's a bigger issue above all of that, and as the people of God we have to fight on that level. What the devil is trying to do is to divide people and cause people to fight each other, shoot each other, and kill each other and point fingers."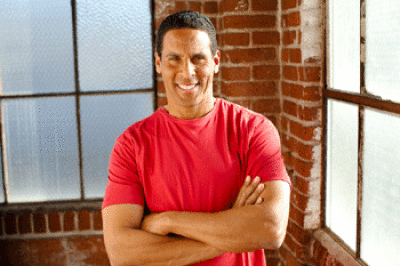 McPherson drew the parallel to the hypothetical question of which animal, an alligator or a bear, would win in a fight.
"Here is the answer: it depends on where they fight. If they fight in the water, the alligator wins. If they fight on land, the bear wins," continued McPherson.
"What's the relevance? If you fight this battle on the natural, you lose. If you fight this with trying to get laws to get people to love each other, and to get along, you're going to lose. Because what God created you for is something so much bigger. So we need to fight on a spiritual level."
As part of his message, titled "Enough is Enough," McPherson invited a few police officers in uniform onto the stage and prayed with them.
"We pray for our police, the men and women who wear that badge. Lord we pray for that small percentage that are doing wrong. We pray You deal with them," prayed McPherson.
"The rest of them we pray You protect them, we pray that You encourage them, that You give them wisdom and patience as they deal with people every single day who press their buttons."
McPherson is not the first person to see a spiritual dimension to combating racism. In 2014, Baltimore Ravens player Benjamin Watson penned a viral Facebook post stating that "ultimately the problem is not a SKIN problem, it is a SIN problem."
"SIN is the reason we rebel against authority. SIN is the reason we abuse our authority. SIN is the reason we are racist, prejudiced and lie to cover for our own. SIN is the reason we riot, loot and burn," wrote Watson.
"BUT I'M ENCOURAGED because God has provided a solution for sin through … his son Jesus and with it, a transformed heart and mind. One that's capable of looking past the outward and seeing what's truly important in every human being."