Pastor Sam Hinn to Be Re-Ordained 8 Months After Admitting Extramarital Affair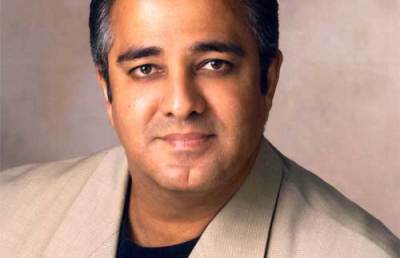 Sam Hill, the brother of controversial faith healing evangelist Benny Hinn, will reportedly be re-ordained this coming weekend after the revelation eight months ago of a romantic four-year relationship with a member of his Florida congregation forced him to step down.
The announcement, reported online Friday by Charisma News, was reportedly shared this week by Bishop Mark Chironna, founder and senior pastor of Church on the Living Edge in Longwood, Fla., in a phone message to congregants.
The message sent by Bishop Chironna revealed:
"This Sunday evening at 7:30, Bishop Lonnie Langston and a presbytery of 6 other pastors and bishops, including myself, are gonna be re-ordaining Pastor Sam Hinn at Church on the Living Edge. And I want to encourage as many of you that love Pastor Sam to come out and be a part of that.

"I've been part of the presbytery team in Pastor Sam's journey in the last number of months with everything that's gone on — and the bishops and pastors are all in hearty agreement that it's time to re-ordain Pastor Sam as he's gonna be working with the Tabernacle Bible College and Seminary as a professor. And we want to affirm that he's doing well and he certainly is, and that his family is doing well and they certainly are.

"And so Sunday night is gonna be a very special night — if you have any relationship at all with Pastor Sam, I know that he'd be blessed if you would be a part of that. So, I wanna let everyone know that's a special — special night; and we would love for you to join us and be part of that on Sunday evening at 7:30."
Hinn stepped down from his pastoral role at The Gathering Place Worship Center in Sanford, Fla., in January after announcing in a letter to the congregation that he would be taking time off to focus on his marriage and family. The minister, in his early 50s, confessed after allegations of sexual misconduct emerged: "I have allowed myself to be drawn into a relationship that has caused much hurt and pain to my wife and family."
He added in his letter to The Gathering Place congregation that he had "repented and asked for and received their forgiveness." The minister has been married for over 25 years and shares four children with his wife.
Hinn's restoration process was initially to be overseen by Ron Johnson, pastor of One Church in Longwood, Fla. However, Charisma News reports that Johnson withdrew his services after he and church officials ran into disagreements.
The minister told the publication that he did not agree with Hinn's re-ordination into ministry at this time.
Hinn started out in ministry alongside his elder brother, Benny Hinn, and served as his associate pastor at the Orlando Christian Center for eleven years before founding The Gathering Place Worship Center in 1996. The Sandford church has been described as "a diverse, multi-ethnic, church with a high-energy, rock concert style of worship," that draws about 300 members to each Sunday service. Unlike his brother, Sam Hinn has not been plagued by claims of teaching a prosperity message or accused of financial misdeeds.