Pastor Says God Told Him He Had Cancer, Helped Him Beat It With Prayer and Skillful Doctors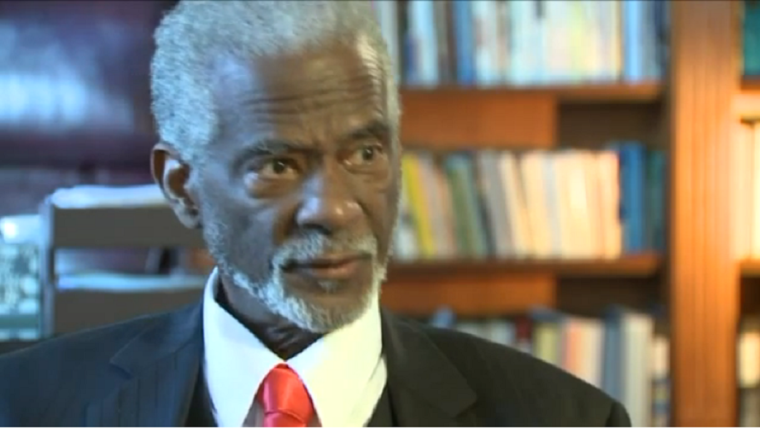 Perhaps if pastor Julius R. Malone of the New Testament Church of Milwaukee wasn't a praying man he would be dead today.
Just over a year ago in October 2013, according to Fox 6, Malone, who's been preaching at his church for 34 years, began having stomach pain. Concerned that the pain was a symptom of something serious, he sought medical help and doctors began treating him for acid reflux.
When the pain didn't go away, Malone said he decided to ask God about it in prayer and the Lord gave him a much more serious diagnosis.
"The Lord impressed upon me that you have cancer and you need to find out where it is and have it removed before it spreads," said Malone.
Malone went back to his doctors and after a number of tests they found the cancer knotted in his pancreas.
According to the Mayo Clinic: "Pancreatic cancer often has a poor prognosis, even when diagnosed early. Pancreatic cancer typically spreads rapidly and is seldom detected in its early stages, which is a major reason why it's a leading cause of cancer death. Signs and symptoms may not appear until pancreatic cancer is quite advanced and complete surgical removal isn't possible."
Despite the news, Malone said he was relieved.
"Now I know where it is, now we can work on getting rid of it before it spreads," Malone said.
Medical oncologist Dr. Paul Ritch said the faithful pastor urged him to do whatever he needed to do to remove the cancer.
"What is crucial is that it's wrapped around certain blood vessels that supply blood to the upper abdomen, to the stomach, the intestines, the liver, so that you can't just sacrifice that artery because you'd be cutting off the blood supply to those organs," Ritch explained about the position of the cancer.
The tumor's size had to be reduce before doctors tried removing it and Malone was ready to make that happen.
"Pastor Malone said to me: 'Do whatever you have to do to get me to the point where they can take it out,'" Ritch added.
The pastor was placed on aggressive regimen of chemo therapy and he continued preaching while his church launched a 24/7 prayer chain beginning Dec. 8, 2013.
"It's a blessing to us at 2 a.m. to get up and pray for our leader because it's quiet. That time of night no distraction, no telephone, no television, no nothing," said minister Doug Smith of Malone's New Testament Church family.
After the first four treatments, the cancerous tumor didn't budge. Malone received four more treatments after that and things stayed the same. Still Malone said he was never anxious.
"Sometimes He tests us so that we can find out about ourselves. In fact, I was a little bit surprised at my lack of anxiety," the pastor explained.
Malone said he focused on Philippines 4:6-7 that reads, in part, "be anxious for nothing." After some 28 treatments of radiation, the man of God was finally able to undergo surgery to remove the tumor from his pancreas after it shrank sufficiently in August this year. Throughout the process, he lost his hair, had nausea and needed a feeding tube after he left the hospital.
"All of these things, I knew it was because of prayer, and I was so grateful for all of the people who prayed for me," said Malone, who's now cancer free, according to his doctors.