Pastor Sentenced to 30 Years in Prison for Burning Naked Woman Alive in 'Exorcism'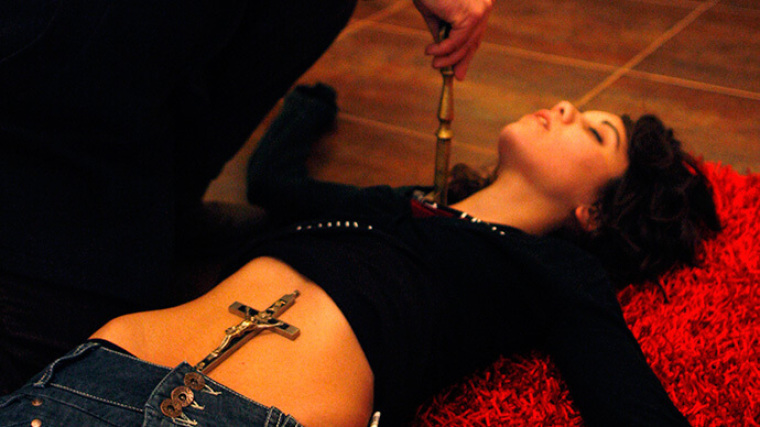 A pastor in Nicaragua and four of his followers were handed down 30-year prison sentences for burning a 25-year-old woman alive in an exorcism ritual, allegedly to free her from demons.
"The suffering that [Vilma] Trujillo was subjected to is something no human being should go through," judge Alfredo Silva said, according to BBC News on Wednesday.
Trujillo was killed back in February after she was stripped naked, tied up, and thrown into a fire, reports have said.
Trujillo, a mother of two, suffered burns to 80 percent of her body in the ritual, and was dumped at a river bank before she was discovered by her 15-year-old sister and rushed to a hospital in Managua. The woman spent several days in critical condition, but died from her injuries.
Pastor Juan Gregorio Rocha Romero has denied wrongdoing and claimed that his followers successfully exorcised Trujillo inside their church, arguing that she had been possessed by demons and had allegedly tried to attack people with a machete.
Beside Rocha, the convicted include his siblings, Tomasa and Pedro Rocha, along with Franklin Jarquin and Esneyda Orozco, who were all convicted of murder.
Rocha had claimed that he was a member of the the Assemblies of God denomination. The Church, however, has said that he's not a designated preacher at any of its churches, according to the New York Post.
The men were also fined $522 each, which is a notable amount in the Central American country, where the average monthly salary is less than $400.
AFP news agency said none of the men "showed any reaction" when their sentences were read out.
Reynaldo Peralta Rodriguez, the victim's husband, said following his wife's death: "They killed my wife, the mother of my two little ones. Now what am I going to tell them?"
Vice President Rosario Murillo previously called the killing "truly regrettable," adding that it reflected "a backward situation."
"A sister who was martyred by members of her community, something that cannot, should not be repeated!" Murillo said at the time.
Pablo Cuevas, a spokesman for Nicaragua's Human Rights Commission, accused some citizens of trying to "take justice into their own hands."
"It is incredible that these things can happen today, there has to be a review by the authorities into all the different denominations and religions," Cuevas said. "We can't have things like this happening."
The CIA World Factbook shows that 58.5 percent of the country's population belongs to the Roman Catholic Church, with another 21.6 percent identifying as evangelicals.