Pastor Steven Furtick Says He Was Crushed After Seeing Videos of Philando Castile, Alton Sterling Being Killed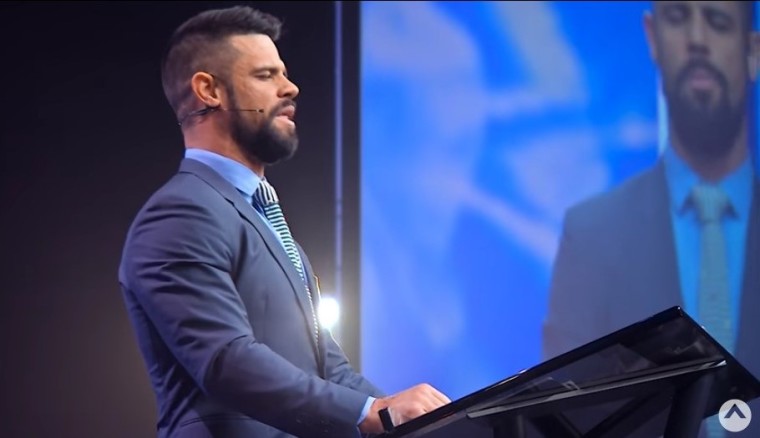 Pastor Steven Furtick, founder and lead pastor of Elevation Church based in Charlotte, North Carolina, said Thursday that he was crushed after seeing recordings of the deaths of two black men, Alton Sterling, 37, and Philando Castile, 32, during separate encounters with police officers this week.
Castile's death was broadcast in a viral Facebook Live video after he was shot by an officer during a traffic stop in Minnesota Wednesday night while Sterling was shot dead on Tuesday by Baton Rouge police officers.
"I'm just saddened by it and wanted to reach out to you and also share with you that the Bible says we mourn with those who mourn and just having a pastor's heart," Furtick said in a Facebook video post shortly after returning stateside from a trip to Australia.
"I was just watching the videos. And have been in flight, been travelling the last 20 hours. Not only is it heartbreaking to me but continues to stir me to action that we've got to proactively pursue healing for these issues in our nation," he said.
"There's not a lot you can say is there? That's right, there are no logical answers. A lot of anger that I felt personally, I know you do as well," he said.
He explained that his church would be taking action this weekend in an event called Love Week, which he says is to promote peace and unity.
"I just wanted to come on and let you know that we're praying and not only praying but our church is preparing this week, Love Week, to act in faith in our community to promote peace and unity and I think that's why it's so important to keep these conversations going," he said.
"I just saw the videos a few moments ago, I haven't had time to even digest what I saw and so for me, I'm still pretty shaken up by what I saw. I don't have answers, theological answers here today or a sweeping plan to address the kind of challenges that are part of everyday life for so many of our black brothers and sisters," he noted.
"We just need to continue this conversation about race, equality, justice in our society, as part of the Kingdom agenda. Not just to get into Heaven when we die but seeing the Kingdom on Earth as citizens … to see videos like that is absolutely crushing," he said.
"For all of the wonderful law enforcement officers you just feel sad for this representation. For the black community first and foremost you just feel torn apart. And I just wanted to let you know that I know it takes more than prayer. It takes action, and we've got to be the solution," he added.
"I see 'Robert' saying Jesus is the answer, but we don't want to oversimplify the systems and structures that need to be addressed. Not just in a general sense but it's more than something that we can just put on a bumper sticker. It's a very, very sad thing," he said.
"My heart is broken as well but we gotta continue to move forward, not … over spiritualize it."
In a later video on Friday morning he also expressed support for the police and condolences to the officers who died in the attacks on Thursday night.