Pastor, wife attacked by man who allegedly bit their ears, gouged eyes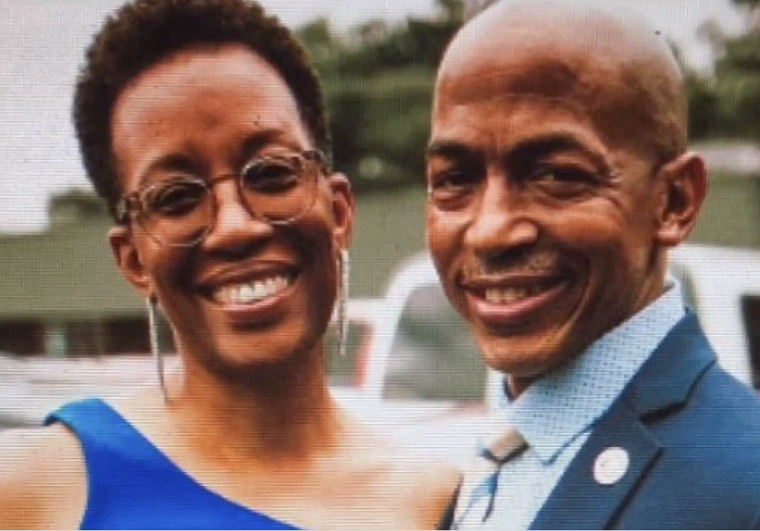 A Chicago pastor and his wife who were beaten during an unprovoked attack by a man who chewed off pieces of their ears and gouged both their eyes are now receiving an outpouring of support from the public as they fight to recover at a hospital.
According to the Chicago Sun-Times, 28-year-old Elijah Rule Hill Prince, who is undergoing a psychiatric evaluation, is facing aggravated battery and attempted murder charges for his brutal attack on Pastor Timothy Johnson, who is a minister at Salem Baptist Church, and his wife, Renee, on Saturday.
"This is not a dream, this is not a movie, this is not an episode of a crime show — this is our life," wrote the couple's daughter, Destinee Johnson, about the attack on her parents in a statement on Facebook. "I don't have the words to say, sometimes I don't have the strength but the strength of my parents keep me going. We do need your prayers. We need your love."
Rule Hill Prince, according to prosecutors cited by the Chicago Sun-Times, first attacked the pastor while he was cleaning the alley behind his mother-in-law's South Side Chicago home in the 10500 block of South Emerald Avenue after he tried selling Johnson something and the pastor turned down the offer.
"My brother just told him, 'No, I'm OK. No thank you. I'm not interested.' And he just attacked him," the pastor's sister, Rhonda Hutcherson, told CBS Chicago.
A reporting of what happened next was like "listening to a horror movie," according to Judge John F. Lyke Jr.
Rule Hill Prince allegedly put the pastor in a chokehold and hit him in the head with a shovel he had been using. He then punched him in the face, gouged his eyes with his fingers, bit his ears, the top of the pastor's head then spat in his mouth. He then stuffed a three-inch block into the pastor's left eye.
When the pastor's wife realized what was happening, she ran to his aid, but Rule Hill Prince allegedly grabbed her by the hair and gouged her eyes with his fingers too. He also bit her ears, ripping off "large chunks" and spit on her. When she fell to the ground, he reportedly kicked her several times.
Her husband managed to call 911 for help after pulling a wooden object from his eye. Rule Hill Prince fled the scene after a neighbor yelled at him, but he was later apprehended by police. Prosecutors said Rule Hill Prince's mouth, face and the elbows of his jackets were covered in blood which he called the "blood of peasants."
"They have suffered life changing injuries that will impact them and our family forever. 
Our father has also been battling Non-Hodgkins Lymphoma for the last 10 years. Simultaneously, he and our mother have been caretakers for their mothers/our grandparents," Destinee Johnson wrote in a GoFundMe campaign for her parents that had raised more than $68,000 as of Thursday evening.
Prosecutors say Renee Johnson is now missing parts of both her ears, suffered two black eyes, bruising to her head and face. Her husband is suffering from vision impairment, a broken orbital bone and other injuries, including missing pieces of his ear.
Judge Lyke, who said the allegations against Rule Hill Prince "shocks the conscious," ordered him held on $5 million bail until another hearing on May 10.
"They've done so much for the students and people in this city, and so [for] this to happen to them is just unfortunate," the couple's son, Antonio, told CBS Chicago.
"My parents' hearts are so big. My parents' love is overflowing. We don't know why this happened, right. But it's a nightmare," his sister added.