Wife of slain Arkansas pastor formally charged with his murder; 911 call released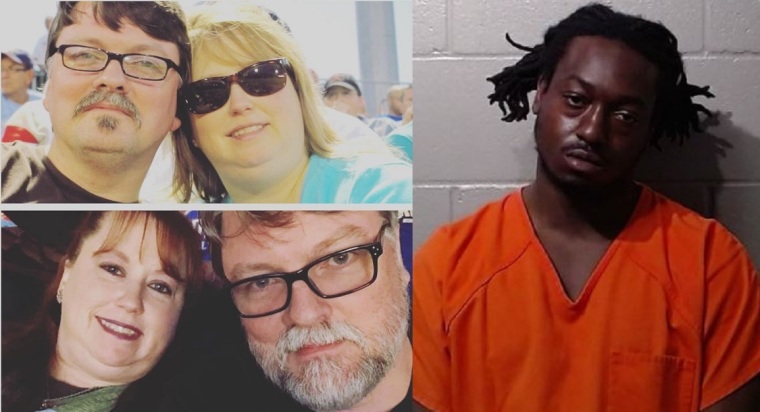 Kristie Evans, the wife of the late Pastor David Evans of Harmony Free Will Baptist Church in Arkansas, has been formally charged with first-degree murder after confessing to plotting his murder with a man she spent three nights with while her husband was on a mission trip.
Both Evans, 47, and the alleged accomplice, Kahlil Deamie Square, 26, are facing first-degree murder charges, according to KFOR-TV. Her next court date will take place in May. 
Evans was killed in his home on March 22, hours after he warned his flock in a sermon that the devil would seek to kill and destroy them for being witnesses to God's power in the world.
After telling police that an intruder killed her husband while he was sleeping, the widow confessed to investigators that she plotted his murder with a man she spent three nights with while he was in Mexico on a mission trip.
Three days after the pastor was killed, his wife confessed to the Ada Police Department that the intruder, Square, was known to her.
The recording of Evans' 911 call reporting her husband's death has been released. The local NBC news affiliate broadcasted a portion of the call.  
"Someone shot my husband," Evans' frantically said in the 911 call. "He's in a pool of blood, and I heard a loud pop."
She added that her husband was "bleeding out his nose and mouth and it's all over the bed."
Claiming that she didn't know how the murder happened, the dispatch asked Evans if she saw a gun anywhere around him.
"No, I don't see anything," she responded.
Square, she later told police, had spent the night with her on March 17, 18 and 19 while her husband was on his mission trip to Mexico.
Evans told investigators that she and her husband led secret life as swingers and met Square for sex at a Super 8 "on more than one occasion" months ago.
"On one of those occasions, Kristie secretly dropped her phone number on the floor for Kahlil," an Oklahoma State Bureau of Investigation agent reported in arresting documents obtained by The Oklahoman. "Kristie continued to communicate by phone daily with Kahlil without David's knowledge."
Evans reportedly asked him to kill her husband and even provided him with a gun and bullets. She reportedly left the home's backdoor open on the night of his murder.
At one point, Square crouched down in the couple's dining room because he was worried about making too much noise. But Kristie Evans urged her lover to "proceed with the plan."
In her interviews with the investigators, Evans claimed her husband insulted her by calling her"slut, fat, ugly and whore." After sharing these concerns with Square, he allegedly replied, "Damn." She also told Square, "it would be nice to have more freedom."
The circumstances surrounding Evans' death have taken the Harmony Free Will Baptist Church community by surprise, a spokesperson for the church told KFOR last month. 
"We are greatly saddened. We serve a perfect Savior, Jesus Christ, who gave His life for us. These revelations do not diminish that truth and we will continue to serve Him," the spokesperson said. "We are aware that even pastors can succumb to human frailty and we ask that our privacy be respected at this time as we as a church family grieve and process all of these events."