Pastor murdered in home hours after warning flock devil would try to kill them over witness to God's power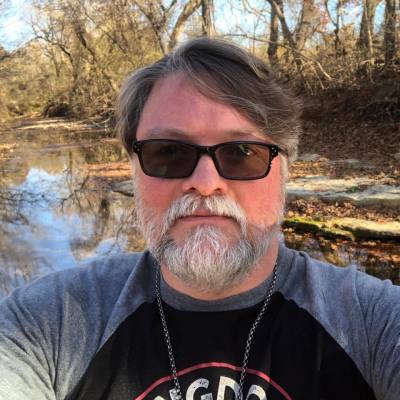 Hours after warning his flock that the devil would seek to kill and destroy them for being witnesses to God's power in the world, David Charles Evans, a beloved Oklahoma pastor, was shot dead inside his home Monday morning, where his wife was also present.
The Oklahoma State Bureau of Investigation said in a release that just after 1 a.m., officers from the Ada Police Department responded to a 911 call in the 1400 block of Northcrest in Ada. They found the 50-year-old Evans, who leads the Harmony Free Will Baptist Church, severely wounded. Paramedics would later pronounce him dead at the scene.
Agents told News 9 that Evans' wife was also in the home.
"At this point in time, there are a lot of questions that we are trying to work through," Public Information Officer for the OSBI, Brook Arbeitman, said.
"It just didn't seem real, just seemed like kind of a bad dream," a close friend of Evans' told KFOR. "He was such a beloved person. He's not somebody who has enemies. He's not somebody who has even people who dislike him as far as we know."
Calls made by The Christian Post to Evans' home and church went unanswered Wednesday, but the OSBI said in their statement that Evans' death is being investigated as a homicide, and anyone who saw or heard anything should contact them immediately at (800) 522-8017 or tips@osbi.ok.gov.
"At this point in time, our agents are full-on investigative mode, tracking down anything they possibly can to try to figure out what happened to this pastor," Arbeitman told KFOR.
Oklahoma Freewill Baptist Church's Executive Director Mike Wade told KXII that Evans, who was married with three adult children, was a driven pastor who would do anything he could for his ministry and the church.
"He was always a very outgoing guy," Wade said. "He always had a smile on his face, always looking out for the needs of others."
In his sermon on Sunday, during which he revealed he had only returned from a mission trip to Mexico last week, Evans preached about the popularity of Christianity from John 12:1-11. He examined the final days of Jesus' ministry on Earth, including why the chief priest in the Scripture wanted to kill Lazarus after Jesus had raised him from the dead.
"This guy cannot catch a break. What an interesting life he's lived here. You're alive, you're dead. You're brought to life, you're alive again, now the chief priest wants to kill you. That's a full life," he told congregants.
"I mean, ironically. But why? Why kill Lazarus?" he posited before pointing to verse, 11 which says, "because on account of him many of the Jews were going away and believing in Jesus."
He then told congregants that if their life is bearing witness to the power of Jesus, they should get used to being attacked by the devil.
"Sometimes, I just stop and think. If the devil is not attacking you with everything he's got in trying to destroy and kill you, maybe [it's] because you're not the reason anybody is believing in Jesus. And as a pastor and just as a Christian, what a waste," he said.
"What a thing to try to soak in? They wanted to see this man dead and dead for good because of his life ... his witness. People were leaving the Jewish religion and coming over and being Christians, believers in the Christ, the Messiah. They were believing in Him.
"And what a challenge to us because who's coming to Christ because of us? Who's believing in Jesus because of us? And if we're doing anything in that direction, expect for the enemy to come to destroy you. So don't be shocked and start whining and crying. Expect it. Be prepared for it. If the devil is not attacking you, there is a reason. If the devil is attacking you there is a reason," he warned.
While he said he didn't have the answer for what is currently going on with the popularity of Christianity, he asserted that "we'd have fewer empty churches if we had fewer Christians who lived empty lives. And that we understood what we're getting to be a part of for such a time as this."
"If you're still worried about this pandemic and you're wondering what's going to happen to the Church, I think the bigger question is, who's on watch?" he asked.
"We're on watch. That means we have a responsibility and we need to start telling people about the miracle in our life and who performed that miracle. Quit getting caught up in every little stinking thing that's going on in the world and keep the main things the main things. And live our lives in such a way that demonstrates that we are no longer dead but born again," he insisted.
"We can live for eternity with Him, and it's time for Christians to live victoriously. I'm not defeated. This world can give me the best and the worst they've got. … And I know all about health problems and attacks on the body, attacks on finances, attacks on the spirit, bring it! Bring it! Because I know who fights my battles."