Man sentenced to 29 years in connection with murder of pastor's wife Amanda Blackburn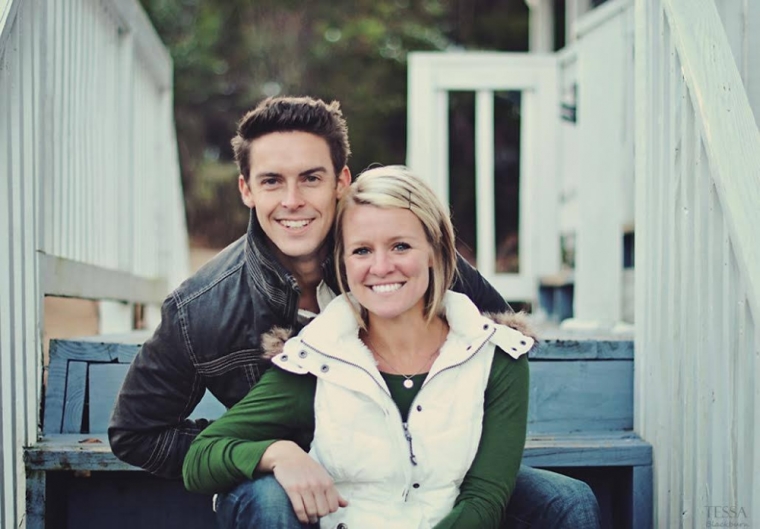 A man who pleaded guilty to shooting and killing Indianapolis Pastor Davey Blackburn's 28-year-old pregnant wife six years ago has been sentenced to 29 years in prison and asked to cooperate with the state in the prosecutions of two other men charged in the robbery and murder case.
Jalen E. Watson, 27, has been sentenced to 29 years for robbery leading to serious bodily injury and 10 years each for two counts of burglary, IndyStar reported, adding that the sentences will be served concurrently.
The court dismissed seven other charges, including murder and auto theft, as part of his guilty plea which requires him to cooperate with the state in the prosecutions of the other two men, Larry Taylor Jr. and Diano Gordon, who were also charged in connection to the murder.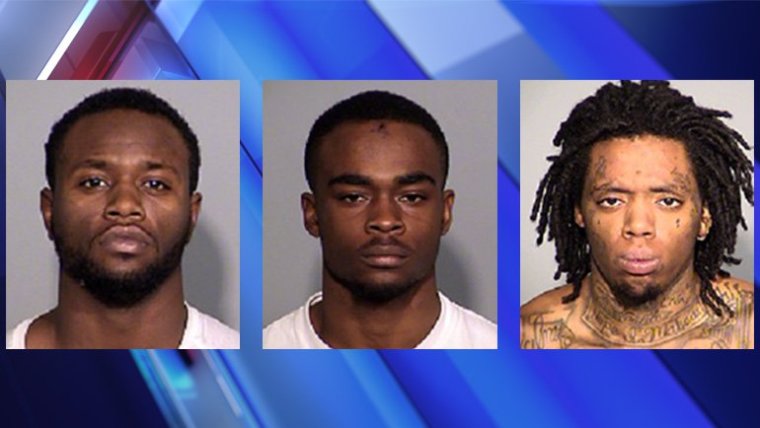 The court might "consider reducing" Watson's sentence after he completes his cooperation and if he maintains a "clean conduct report," the newspaper said.
Davey Blackburn hasn't publicly responded to the sentencing. On Friday, he wrote the lyrics of a song by the band Sleeping At Last on his Facebook page: "Darkness exists to make light truly count," with the remarks, "One of my favorite lines in a song. After walking through the darkness of the Valley of the Shadow of Death, I have a deeper appreciation for life and Light. The darker things get, friends, the brighter our light can shine. Don't let Satan whooh it out."
On the morning of Nov. 10, 2015, while Davey Blackburn was away at the gym, his wife was shot three times, including once in the head during a home invasion. She had been at home with the couple's 15-month-old son when three young men, Taylor Jr., 18 at the time; Watson, who was 21; and Gordon, 24 at the time, entered through an unlocked door in a robbery attempt.
She succumbed to her injuries the following day, along with their unborn daughter, Everette "Evie" Grace Blackburn.
The late Amanda Blackburn had moved with Davey from South Carolina in 2012 to start Resonate Church in Indiana.
Months later, Davey Blackburn recalled that when he first returned home on that morning, he thought something had gone terribly wrong with Amanda's pregnancy, as he found her in a pool of blood. It wasn't until he got her to the hospital that he was told about her three gunshot wounds.
"Honestly, I don't really know how to describe emotions that go through you in that moment," Davey Blackburn said of the early moments of finding out what happened, saying he felt a lot of "shock and adrenaline."
"I didn't know what had happened and I think that was kind of the grace of God in that moment," he said, adding that a Bible verse that stuck out in his head during that time was 2 Chronicles 20:12, which reads: "We don't know what to do but our eyes are on you."
Hours before she was shot, Amanda Blackburn had expressed her adoration for Jesus in a heartbreaking journal entry, highlighting the lyrics of Helen H. Lemmel's 1922 hymn "Turn Your Eyes Upon Jesus," also known as "The Heavenly Vision."
"Turn your eyes upon Jesus. Look full in His wonderful face and the things of earth will grow strangely dim. In the light of his glory and grace," she wrote. "What an amazing Sunday yesterday that filled my heart to see so many people in your church. Learning, growing, meeting you and taking next steps. Thank you for letting me get to see all of this [with] my own eyes. I love you Lord. Glory and praise to you."