Hours Before She Was Fatally Shot, Pastor's Wife Amanda Blackburn Wrote Love Letter to Jesus
Hours Before She Was Fatally Shot, Pastor's Wife Amanda Blackburn Wrote Love Letter to Jesus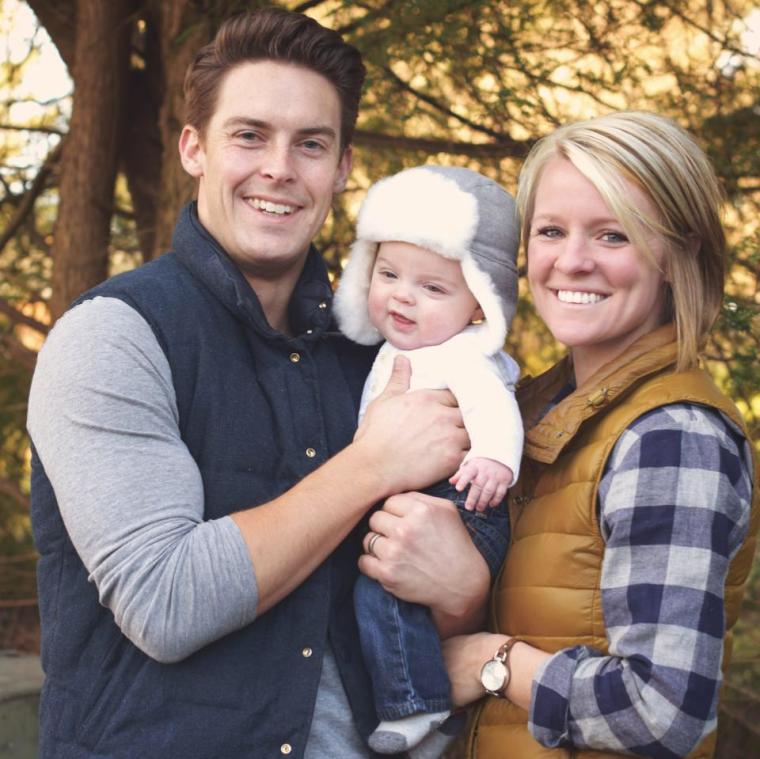 Hours before she was fatally shot multiple times in her home on Nov. 10, Amanda Blackburn, 28, the pregnant wife of Indiana pastor Davey Blackburn, expressed her adoration for Jesus in a heartbreaking journal entry.
A grieving Pastor Blackburn shared a copy of the journal entry from Nov. 9 in a Twitter post on Monday. The writing reflected a peace which stands in stark contrast to the violent death she would suffer hours later.
In the entry, in which she thanks God for blessing Resonate Church – the church she and her husband planted in 2012 – Amanda highlights the lyrics of Helen H. Lemmel's 1922 hymn "Turn Your Eyes Upon Jesus," also known as "The Heavenly Vision."
"Turn your eyes upon Jesus. Look full in his wonderful face and the things of earth will grow strangely dim. In the light of his glory and grace," she wrote.
"What an amazing Sunday yesterday that filled my heart to see so many people in your church. Learning, growing, meeting you and taking next steps. Thank you for letting me get to see all of this [with] my own eyes. I love you Lord. Glory and praise to you," the entry ended.
In a follow-up tweet to the journal entry, Davey noted: "Amanda was not well-traveled, well-read, or well-to-do but the moment she stepped into eternity she heard, 'Well Done.'"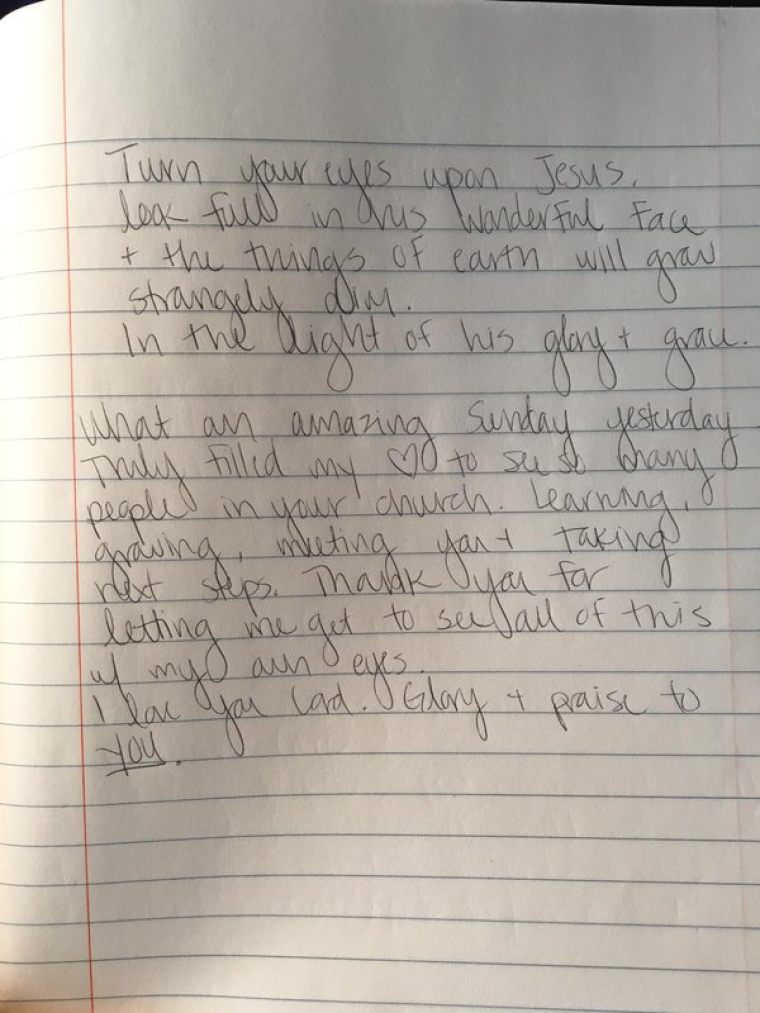 On Nov. 10 after Davey left her alone with their young son Weston to work out at the gym around 6:00 a.m., Amanda was viciously beaten and shot three times during a home invasion, according to a copy of the affidavit of probable cause against her suspected killers Larry Jo Taylor Jr., 18, and his accomplice, Jalen Watson, 21.
An autopsy conducted on Amanda on Nov. 12 revealed: "(She) sustained a gunshot wound to the back of her head. She also had a gunshot wound to the lower left arm which traveled up to her biceps. She also had a through and through gunshot wound which entered and exited her upper back."
She had "scratches to her left cheek, a split lip and a lower tooth knocked out," it further noted.
Although Taylor and Watson both pleaded not guilty after they were charged with Amanda's murder, a confidential informant told investigators in the case that Taylor confessed that he shot Amanda because she fought him.
"Taylor stated that she charged at him and he shot her somewhere in the upper body so he would not be scratched. Taylor then told them that he leaned over her body and shot her in the back of the head. He leaned further, looked at her face, and watched her bleed," explained the informant.
Both Amanda and her husband are the children of pastors. Amanda's father is Phil Byars, lead pastor of First Baptist Church in Elkhart, Indiana, and Davey's father, Dave Blackburn, is lead pastor at Next Church in Brevard, North Carolina.
And in an apparent exemplary show of his Christian heritage, Davey Blackburn told FOX News that he has already forgiven the men who allegedly murdered his wife.
"I don't want to live my life going down the path of bitterness because it will destroy my soul and it will destroy everybody around me if I choose that (unforgiveness)," explained Blackburn.
"So today, I choose forgiveness. And tomorrow, I pray that I can wake up and choose forgiveness by the power of Jesus Christ. One of the things about Jesus when they were inflicting way more pain than any of us can imagine on Him, on the cross, He looked out and he said, 'Father, forgive them, for they don't know what they're doing.' And so that spirit lives in us and we're just praying His spirit would help us in that," he added.
YOU CAN READ MORE ABOUT THE TRAGIC CIRCUMSTANCES OF HER DEATH BELOW: