'God's been preparing us for this': Pastor, wife awaiting birth of conjoined twins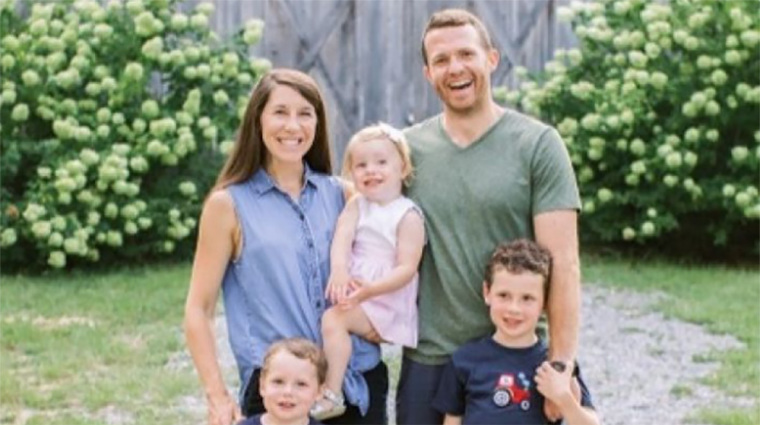 Just a few weeks from the expected date of delivery, an Alabama pastor and his wife, who's pregnant with conjoined twins who have separate hearts but shared liver, say "God has ... been preparing" them for this.
Dwight Castle, pastor of missions at Redeemer Community Church in Avondale, and his wife, Stephanie, who are already raising three small children — two sons, ages 6 and 3, and a 2-year-old daughter — learned that their eight-week ultrasound report showed twin baby girls connected at their chest, down to their belly buttons.
Just before the test, Stephanie told the technician she had a dream the previous night that she was having conjoined twins. The couple have named the girls Susannah Jane and Elizabeth Florence.
"I think in a lot of ways, God has sort of been preparing us for this for a while," AL.com quoted Pastor Castle as saying. "We've grown certainly in awareness of how challenging it's going to be and knowing we probably don't know the half of it. But we have an increasing faith in the Lord that He is so clearly over this and providing for us."
"We were on the fence about whether to go for a fourth child. We had a lot of different things we had walked through in the prior years that had been difficult with our family growth and planning," Dwight recalled. "We had a miscarriage. We had some infertility. We were foster parents, and we had some hard, difficult foster situations. But we said, 'OK, let's try for four,' and then we found out we had five. That was very overwhelming."
The pastor told WKRG they will leave for Children's Hospital of Philadelphia, which has a reputation for working with conjoined twins, in less than two weeks for the delivery process.
"Dwight and Steph are navigating hundreds of logistics as they prepare to welcome Susannah and Elizabeth, many of which will come with a heavy financial expense," reads an online fundraiser launched for the couple. "Our hope is to raise funds to support them now through the babies' recoveries. Beyond the medical bills, they will have living expenses for 6+ months in Philadelphia, travel expenses, child care needs for their three big kids, and much more."
Doctors earlier suspected that Elizabeth had a major heart defect. However, the Philadelphia hospital told the Castles that while her heart wasn't formed in a way that is normal for most, they don't presently see any functional issue.
"It's an anatomical anomaly — they had to go look in a 1970s textbook to identify what this was because he's only seen one other time in his career and that was 30 or 40 years ago," Dwight shared. "That was a huge answer to prayer for us and they gave us the news that they believed they were separable and would like to do that."
Conjoined twins are born just once in about every 60,000 births, and roughly 70% of them are female, and most of them are stillborn, according to the Philadelphia hospital.
The Castles say they are leaning on the prayers of God's people and are "trusting Him for every provision in this incredible journey," according to the fundraiser.