Pastor Wilfredo De Jesus, Filmmaker Tyler Perry, GE CEO Among 2014 Global Leadership Summit's Lineup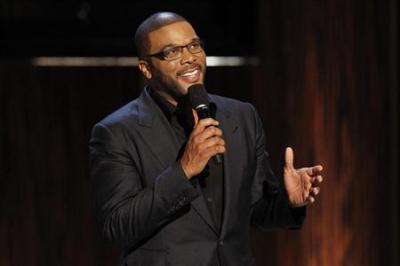 The Global Leadership Summit, a two-day event telecast live from Willow Creek Community Church, has announced the lineup of influential leaders among its 2014 faculty, including "Time 100" pastor Wilfredo De Jesus, Hollywood filmmaker and actor Tyler Perry and the CEO of General Electric.
"I'm very excited for everyone to hear Jeffrey Immelt. He's the current CEO of General Electric," Bill Hybels states in a promotional video. Hybels is pastor of Willow Creek Community Church and organizer of The Global Leadership Summit. This year's event is planned for Aug. 14-15.
"Another faculty member that I'm really anxious for the summit crowd to meet is Wilfredo De Jesus, the pastor of New Life Covenant church and one of Time magazine's '100 Most Influential People.'"
Hybels adds, "I predict that one of the most interesting sessions is gonna be the session with Tyler Perry. He's written and starred in feature films. He's known all throughout Hollywood as being a person of deep faith, deep compassion, and I think this is going to be quite a session at the leadership summit."
Pastor De Jesus' New Life Covenant church, located in Chicago, Illinois, has been lauded for its social justice work, specifically through ministries serving the homeless, prostitutes, gang members and others. New Life Covenant claims 17,000 members globally.
Immelt, chairman of GE since 2001, has been named one of the "World's Best CEOs" three times by Barron's. During his time leading GE, the company has been named "America's Most Admired Company" in polls conducted by Barron's and the Financial Times, according to the summit website, which also highlights Immelt's role as chair of President Barack Obama's Council on Jobs and Competitiveness.
The annual Global Leadership Summit, now in its 20th year, gathers leaders from various industries to inspire and equip Christian leaders to serve their churches and communities.
As Hybels explains in the video, "Leadership is about influence, and each of us has a responsibility to steward our influence well. Your church, your community, your family and our world need you to lead well."
Other leaders noted among the 2014 summit faculty include Louie Giglio, pastor of Passion City Church, Atlanta, and founder of the Passion Movement; Susan Cain, best-selling author and viral TED speaker on "The Power of Introverts;" Bryan Loritts, pastor of Fellowship Memphis; Carly Fiorina, former CEO of Hewlett-Packard and now chairman of Good 360; Ivan Satyavrata, senior pastor of Assembly of God Church, Kolkata, India; and several others.
Among the 2013 faculty were television producer Mark Burnett, former U.S. Secretary of State Gen. Colin Powell, bestselling author Liz Wiseman and North Point Community Church pastor Andy Stanley.
Post-summit events will take place in more than 350 cities in 105 countries after the two-day meeting at Willow Creek Community Church's South Barrington, Illinois, campus. The Global Leadership Summit, estimated to reach 190,000 leaders, will be telecast live to more than 300 host sites across the U.S.
More information about the 2014 Global Leadership Summit can be found at WillowCreek.com.
Willow Creek Community Church was founded in 1975 by Hybels and draws about 24,000 worshippers every weekend. The annual summit is organized by the Willow Creek Association, founded in 1992 with the stated mission of serving "pioneering pastors and leaders around the world by curating inspirational leadership, intentional skill development and experiences that help local churches thrive."