Pastors, evangelical leaders condemn Ahmaud Arbery killing, issue call for justice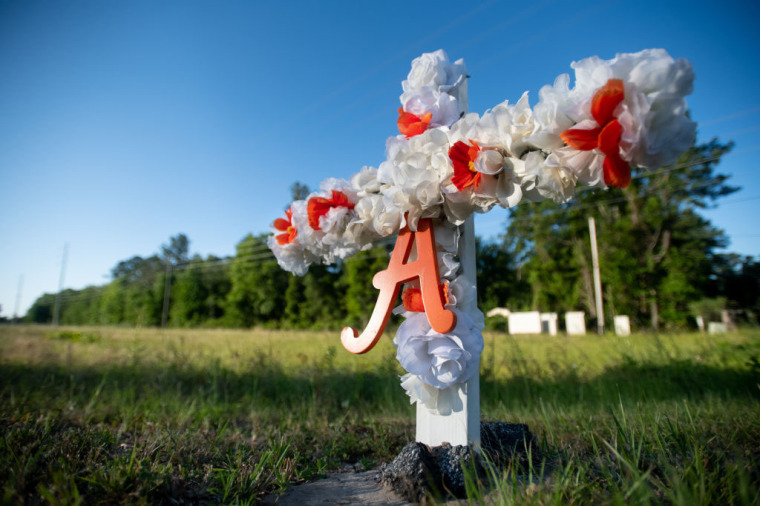 UPDATE 9:35 p.m. ET May 7: Gregory McMichael and his son, Travis McMichael, were arrested Thursday evening and charged with murder and aggravated assault in the fatal shooting of 25-year-old Ahmaud Arbery, according to a statement released by the Georgia Bureau of Investigation. 
Original: 
Prominent pastors and evangelical leaders are calling for justice in the case of Ahmaud Arbery, a black man who was gunned down by a white former police officer and his son in a south Georgia neighborhood. 
Russell Moore, J.D. Greear, Priscilla Shirer, and Beth Moore are among the Christian leaders who've publicly condemned the killing of 25-year-old Arbery, who was gunned down on Feb. 23 while jogging outside the city of Brunswick after being chased by two armed men. 
The men, identified as Gregory McMichael, 64, and his son, Travis McMichael, 34, told police Arbery looked like a suspect in a spate of recent break-ins. 
News of Arbery's killing made headlines Tuesday after Lee Merritt, the family's attorney, shared a graphic video of the shooting. 
In the video filmed by a witness, Arbery is being chased by both men in a white Ford pickup truck as he runs through a neighborhood. As the witness gets closer, Arbery briefly disappears off camera and a gunshot rings out. The elder McMichael appears to stand in the pickup truck bed, holding a shotgun. Two more shots ring out as Arbery appears back in the frame before falling to the ground. 
Arbery was unarmed and dead when police arrived at the scene. 
No arrests have been made but on Tuesday, district attorney Tom Durden said in a statement that the case should be presented to a grand jury for consideration of criminal charges, The Associated Press reported. 
Two prosecutors previously assigned to the case both recused themselves over conflicts of interest. Jackie Johnson, prosecutor for the Brunswick Judicial Circuit, recused herself because Gregory McMichael had worked in her office.
George E. Barnhill, the district attorney in Waycross, Georgia, recused himself last month, but before he handed over the case he wrote a letter to the Glynn County Police Department saying "that arrests were not warranted because the men were acting within Georgia's citizen arrest and self-defense statutes," The New York Times reported.
After reviewing the tape, many disagree with Barnhill's conclusion. 
S. Lee Merritt, an attorney for the Arbery family, says the two men "must be taken into custody pending their indictment," and Gov. Brian Kemp tweeted that "Georgians deserve answers" and pledged to send resources to the investigation. 
Here are 11 responses from Christian and evangelical leaders who've publicly condemned Arbery's killing and issued a call for justice.