Pastors Rip Off Band-Aid, Expose 'Ugly' Racism as They Seek Healing in Divided US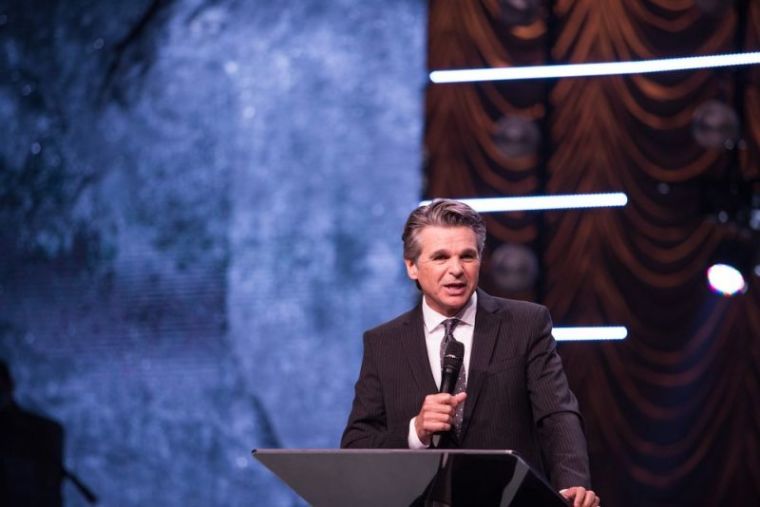 GAINESVILLE, Georgia — It's time to rip off the band-aid and expose the ugliness of racism so that God can bring healing to America, an Atlanta megachurch pastor said Sunday as he was joined by other Christian leaders hoping to tackle violence and the racial divide.
Free Chapel Lead Pastor Jentezen Franklin spoke before thousands of parishioners at the "Celebration of Unity Service," lamenting that the divisions in his own churches which manifested during the election year were very painful for him to see. But he was also "tired of putting band-aids on it" and "tired of ignoring it and pretending that it's not there."
"As long as we stay polarized in our little camps, we only hang out with people who think like us, look like us, act like us, share the same political views as us. Guess what? We're never going to find the real thing ... only God can fix it, Church," he said.
"Maybe all of this is God saying 'I'm tired of you putting band-aids on it every four years. Maybe it needs to be ripped off, as ugly as racism is, and say the only way it can be healed is if you say 'Jesus, you are the healing balm of Gilead, and we are the Body of Christ, that healing agent.'"
Franklin was speaking out in support of The Reconciled Church, a movement co-founded by Bishop Harry Jackson and which held its first conference in January 2015 after a series of killings of unarmed blacks by police. This movement of racially diverse Christian leaders decided to hold a "Unity" service at Free Chapel, outside Atlanta, in order to address violence in America's cities as part of ongoing racial reconciliation efforts in politically divided times.
The group of acclaimed ministers did not hold back from dealing with tough, touchy issues. Bishop Jackson, senior pastor of Hope Christian Fellowship in Beltsville, Maryland, outside Washington, D.C., said he believes that if the church does not respond to the racial crisis and injustices, more chaos in cities is likely.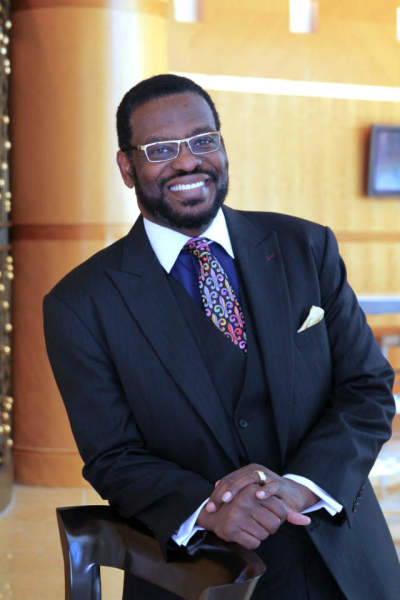 "America is at a boiling point and we are going to have to invoke the mercy of God," Jackson said, noting he believes that American urban centers are under a spiritual curse, brought about by widespread disobedience.
If the Church repents and follows through with several steps toward forgiveness and restitution, God's blessing will replace the curse and, Jackson believes, America will be "on the verge of the greatest Awakening our nation has ever seen."
The Christian Post asked Franklin what he sees coming on the horizon for racial reconciliation and city renewal after Sunday's service.
The Reconciled Church, he stressed, "is not just a night but a movement," he said in an interview following the service.
"What we're going to do hard locally and in the city of Atlanta, hopefully it will spread through the nation ... we're going to create prototypes and models. We're going to build those bridges to law enforcement. We're going to build those bridges into our communities that are in trouble and are filled with broken, hurting homes, families and people and be the church that God has called us to be and heal the racial divide," he said.
Throughout the night, several of the leaders modeled and led the attendees in acts of repentance for various racial sins that have served to divide the church.
"I was so encouraged tonight because we dealt with real stuff," Franklin commented. "We dealt with real issues. We heard the very heart of our Father God crying out and saying that the voices of anger and hatred and retaliation, they are not my voice. My voice is crying out for healing and wholeness and reconciliation and that we are called to be ministers of reconciliation."
Jackson told CP that in the following months his team will be working to implement the Seven Bridges to Peace, their comprehensive strategy for renewal of broken cities.
A vital part of this effort, he said, will be criminal justice reform which entails "churches adopting returning criminals to folks who have served their time, disciple them, reengage in the marketplace."
Other notable figures present at the "Celebration of Unity Service" included evangelist James Robison and Alveda King, niece of Dr. Martin Luther King Jr. There was also a panel discussion about how to approach city transformation featuring Bishop Angel Nunez of Bilingual Christian Church in Baltimore; Toni Brinker Pickens, founder of Operation Blue Shield; Chief Melvin Russell of the Baltimore Police Department; and Kevin Williams, a former corrections officer and chaplain of the Billy Graham Evangelistic Association's Rapid Response Team.