Pastors' Warning That They Are Heavily Armed, Ready to Use 'Deadly Force' Stirring Heated Debate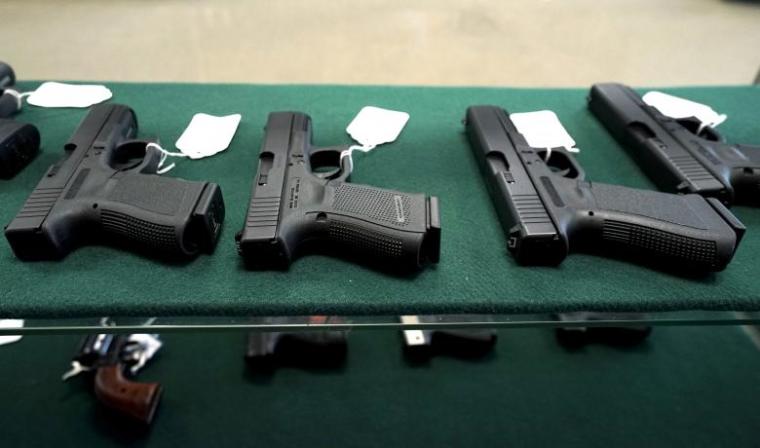 A Florida church that posted a controversial warning that its pastors are "heavily armed" and ready to use "deadly force" continues stirring debate online two weeks after the mass slaughter at a church in Texas.
Senior Pastor Rodney Howard-Browne of the River at Tampa Bay Church posted on Instagram following the Texas shooting the sign on his church doors, where the pastors warn: "We are heavily armed — any attempt will be dealt with deadly force — yes we are a church and we will protect our people."
Associate Pastor Allen Hawes told the Tampa Bay Times last week that the physical sign has been in place for over a year.
"It is a deterrent," Hawes explained.
"Look at what is going on. In the past two months, look at what happened in Texas. Look at what happened in Las Vegas. Because we are a church that is on television, we are very involved in the community. We want people to know that this is a safe zone," he added, referring to the string of mass shootings in America in recent months.
Hawes revealed that he has a concealed weapons permit, and that many of the 1,200-plus congregants are armed.
"If you walk through the door with the intention to harm, that sign serves as a deterrent to you," said Hawes. "We are not a soft target. People here will defend their families."
The massacre at First Baptist Church of Sutherland Springs in Texas earlier this month, where 26 people were killed and another 20 were wounded by a lone gunman, has prompted churches across the nation to think about security measures and how to protect their congregations.
The River at Tampa Bay Church sign on Instagram has stirred debates about whether churches can justify using weapons or violence for protection.
One user with the handle gershwin75 praised the church and wrote: "For those that are shocked by this — God will protect His people, but He expects us to do our part. That's why we use seatbelts, or wear helmets...just like others. We do our part, let God do His. Even Jesus told his Disciples to 'get a sword' — being a Christian isn't safe in a world that hates Christians. We have the right to protect ourselves like everyone else."
Others, however, such as mukibaba2, were critical of the sign: "The way it is worded and all the comments and Bible verses taken out of context. Your misinterpreting God's character. Just very sad. Hope it works out for your church and when the 'pastors' stand in front of God, He will a prove of this kind of 'welcome.'"
Other churches have taken an alternative option when it comes to security, choosing to use uniformed police officers at services.
"It's part of our new normal," the Rev. Eric Manning at Emanuel African Methodist Episcopal Church told Reuters.
Manning explained that his church created in-house security, as have most black churches in the region, following the shooting at a historic black church in Charleston, South Carolina, in June 2015 when a white gunman killed nine worshipers.