More Than $1M Raised for Texas Church Massacre Victims, Family That Lost 8 Gets Outpouring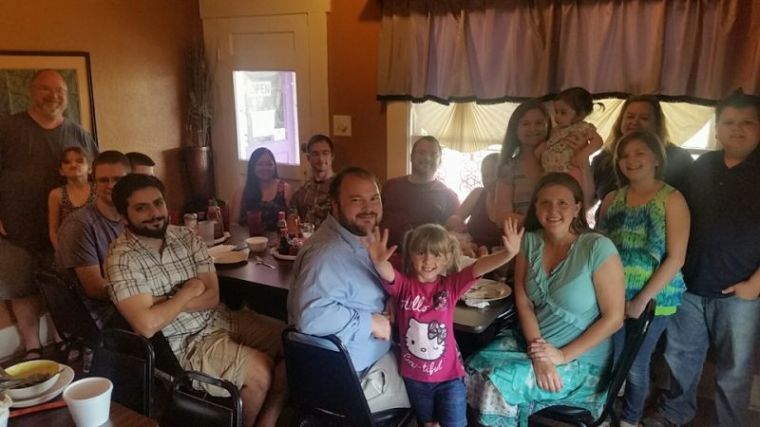 More than $1.3 million has been raised for the victims of Sunday's historic massacre at First Baptist Church of Sutherland Springs in Texas as of Thursday afternoon and more than $500,000 of those funds is earmarked for the family of the slain guest preacher Bryan Holcombe.
Bryan Holcombe was shot dead along with his wife, Karla, and six other relatives including his son, Marc Daniel "Danny" Holcombe, and his daughter-in-law, Crystal Holcombe, along with three of her children.
Authorities say Devin Kelley, 26, began firing his Ruger AR-556 rifle at the church building shortly after the 11 a.m. service began. He emptied more than 15 magazines, holding 30 rounds each and when he was done 26 people were dead and 20 others suffered serious injuries. The Holcombe's suffered the most casualties of any family at the small church.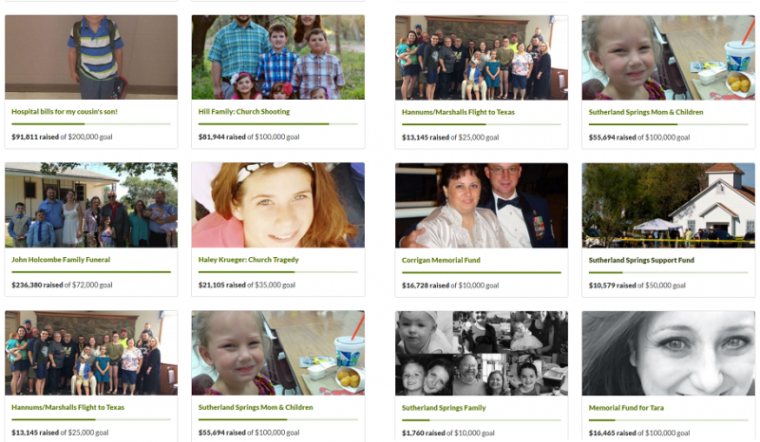 Since news of the massacre broke on Sunday, at least 26 separate campaigns have been created on the online fundraising platform GoFundMe seeking to raise funds for the victims of the massacre.
At least five of the 26 campaigns are dedicated to members of the Holcombe family which received close to $900,000 of the total donations made to victims as of Thursday afternoon.
The most popular campaign for the Holcombe family has already raised more than $500,000. The campaign lists 10 victims from the family counting "Like-Family Best Friend, Tara McNulty" and Crystal Holcombe's unborn child who was posthumously named Carlin Brite "Billy Bob" Holcombe.
"Regarding our baby, we don't know if it was a boy or a girl. It was too soon to tell. However, we have a name for our baby, who died in the womb. Carlin Brite 'Billy Bob' Holcombe. This includes Crystal's pick for a girl, a boy, and the nickname the kids gave the baby," Crystal's husband, John, noted in the campaign.
Cristopher Foster who created the campaign says he has been a friend of the guest preacher's daughter, Sarah Holcombe Slavin, for more than 19 years. He explained that she escaped the massacre on Sunday simply because she was late for church.
"Sarah was running late. She has lost her father, mother, brother, sister-in-law (who was pregnant), four nieces and nephews, and her best friend since childhood, Tara. This means her brother John has lost his mom, dad, brother, wife, and three kids (with two more injured) in one day," Foster wrote.
"Let's get together and make it easier for the Holcombe family to recover from the 10 family members they've lost at the Texas Church Shooting on November 5. A million dollar goal would only cover $100,000 per person — there are many family members to cover," he noted.
"Keep them all in your prayers. If we could all gather up some financial support to send this family during this devastation, it would be a blessing. This is too much to bear on their own, let's be the Church! No amount of money will ever be enough, but it can take off a large burden," he added.
Another popular campaign is seeking help for 5-year-old Ryland Ward who was shot five times and lost his mother and two of his sisters in the attack. More than $92,000 has been raised to help cover his hospital bills.