Some 1,000 Attend Sheriff's Security Summit at Texas Megachurch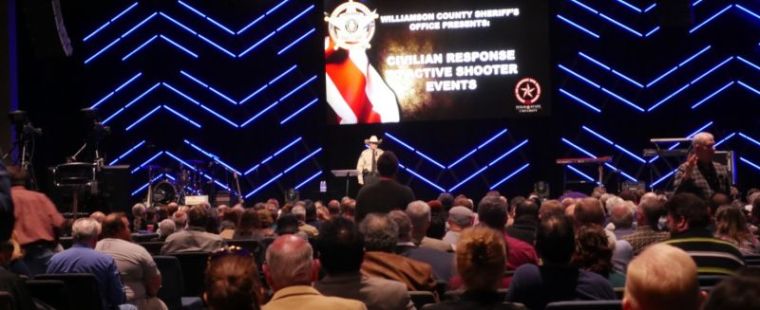 A Texas county's sheriff hosted a security summit at a megachurch to educate churchgoers following the recent mass shooting at a rural church.
Nearly 1,000 people representing more than 170 congregations attended the Sunday summit, which was overseen by the Williamson County Sheriff's Office and held at Celebration Church in Georgetown.
Patricia Gutierrez, spokesperson with Williamson County Sheriff Robert Chody's Office, told The Christian Post that the summit came in response to the mass shooting at Sutherland Springs.
"After the tragic mass shooting in Sutherland Springs we felt the need to educate churches and people on how to protect themselves," explained Gutierrez.
"Celebration Church is in our county and it is a large church. Pastor Joe Champion did not hesitate to allow us to use his facilities."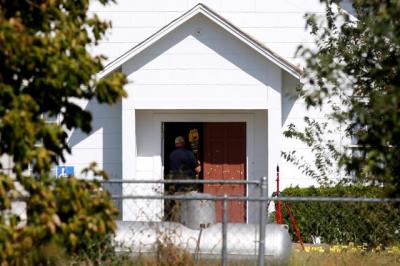 Gutierrez described the event as "a huge success," telling CP that it was "a great starting point for churches to begin a security program if they wish to."
"Now churches have enough information to create a security program for their congregation no matter how small or large they are," said Gutierrez.
"They have the ability to find answers to questions in reference to security teams no matter the view on gun control. The goal is to get churches to start thinking of security teams for their parish."
Williamson County Sheriff Robert Chody told CBS Austin in advance of the summit that the main presentation was not just going to be about potential shooters.
"The ultimate goal is to educate our community and better equip them so they are not sitting ducks in an active situation like a shooter or killer or any type of event," explained Sheriff Chody.
"We also want to concentrate on the whole overall picture, which is fires, floods, tornadoes, things that could hit them while they're having their services."
On Sunday, Nov. 5, Devin Patrick Kelley entered First Baptist Church of Sutherland Springs during worship and gunned down 26 members of the congregation.
Kelley, who served in the U.S. Air Force, pleaded guilty in 2013 of hitting, choking, kicking and pulling his first wife, along with fracturing the skull of her young son.
Although a professed atheist known by some for inflammatory social media posts, authorities ruled out a religious motivation for the mass killing.
"There was a domestic situation going on with the family-in-laws," explained Texas Department of Public Safety Regional Director Freeman Martin soon after the shooting.
"We wanted to get that out there that this was not racially motivated, it wasn't over religious beliefs ... It's a senseless crime, but we can tell you that there was a domestic situation going on within this."
Andrianna Orosco-Jordan, spokesperson for Celebration Church, told CP that the 13,000-member church has had "a security process and plan in place" at their facility "for some time."
"Those that attended were equipped with various information that ranged from how to handle an active shooter situation to how to be first aid ready," stated Orosco-Jordan.
"We hope that everyone in attendance will take the information that was shared at the summit and will develop and implement a plan that works best for their church and their congregation."