Pat Boone Says 'A.D. The Bible Continues' Is Fighting Every Kind of Moral Depravity on TV
Pat Boone Says 'A.D. The Bible Continues' Is Fighting Every Kind of Moral Depravity on TV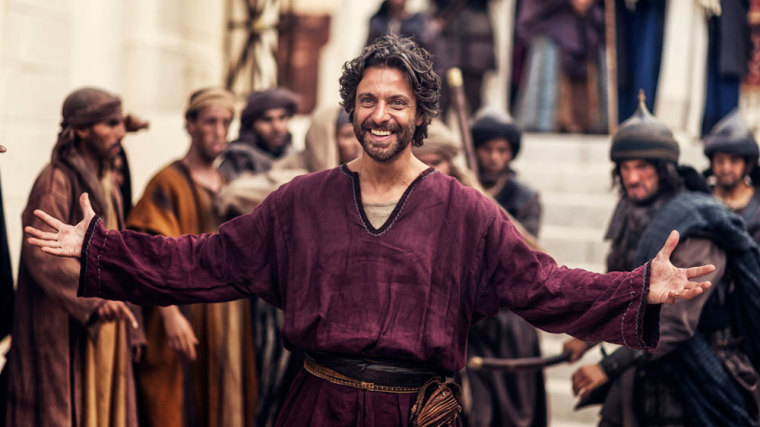 Legendary Christian singer and actor Pat Boone is praising NBC's "A.D. The Bible Continues" for "fighting every kind of moral depravity" on television today.
The best-selling author, whose career in music, television, and movies has spanned more than 60 years, is appearing as a guest on this week's installment of the show's companion web series, "Beyond A.D." In an interview with The Christian Post, Boone drew parallels between "A.D." and the biblically-based entertainment that was available at the start of his career.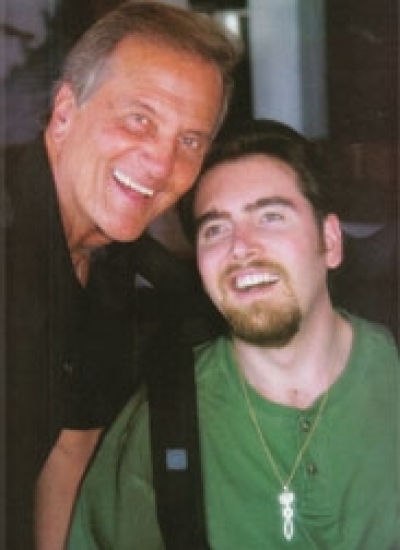 "There was [ the 1956 film] 'The Ten Commandments' and there were great films, and they really had a great impact on people," said Boone. "It was a more moral and rich time — now the Gospel is being preached to people who don't want to hear it and there are all kinds of enemies. Right now, 'A.D.' is fighting every kind of cultural and moral depravity on TV and cable channels and on regular broadcast. You have to fight to be heard and fight for the ratings, [and] it's winning."
The latest television series from producers Roma Downey and Mark Burnett premiered on NBC Easter Sunday and has just three episodes left this season. "A.D.," which follows the first 10 chapters in the book of Acts, has received critical acclaim and Boone says he understands why.
"It's magnificent, it's beautiful, it's factual, and it was never needed more than it is right now," said the legendary singer. "People are spiritually hungry, and they're looking for answers and they listen to everything. [What] People thought they could count on in this life ... it's not happening, it's not working out. And you know, it's just time for everybody to know the truth. The Bible says that the Gospel will be preached to every creature and then the end comes. And I think we're getting very close to the end. Definitely."
Explaining more on why he thinks the End Times are near, Boone pointed to Scripture and "all the signs" at present.
"Jesus said we will know the signs and they're all around us," the television personality continued. "Certainly, Israel becoming a nation in a day is one, a major one. There's earthquakes, famines, pestilence, unrest, and the world choosing a side against Israel now. [We are] headed toward an Armageddon."
Boone added that "Islamic jihadists want an Armageddon."
"They want an Armageddon because they think that will bring their version of the messiah, and so they are perfectly thrilled to create an Armageddon," he continued. "And the Bible says there's gonna be one. And it is to revolve around Israel — they are looking for an atomic bomb for one reason — to blow Israel up. It's not gonna happen, but there's gonna be a cataclysmic war. And I've stood on the place where its going to happen, in the area of Megiddo in Israel. I've been there 20 times. We're in a time where everybody [needs to] get their lives straightened out."
"A.D. The Bible Continues" airs at 9 p.m. ET Sunday on NBC. "Beyond A.D." will be available for streaming here at 9 a.m. ET on Sunday, June 14, featuring Boone as well as Father Edward Benioff, Samuel Rodriguez, and Paul Baloche.