Pat Robertson on 'Charlie Charlie Challenge': 'Demons Are Real, Not Parlor Games' They Will 'Possess,' 'Destroy Human Beings'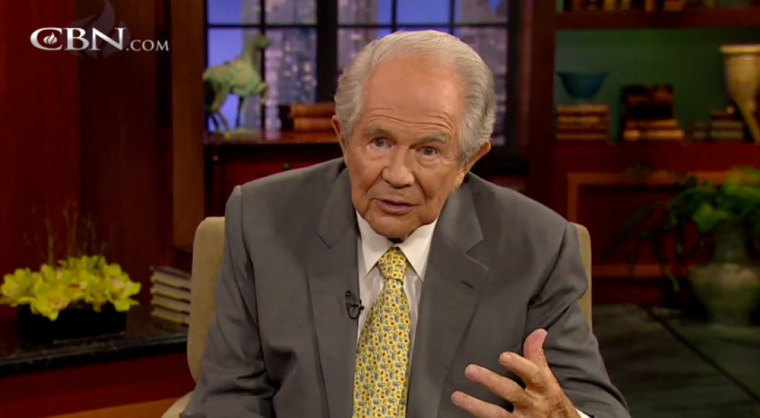 As more and more people around the world are "summoning" a "Mexican demon" by participating in the newest social media craze, the "Charlie Charlie Challenge," renowned televangelist Pat Robertson warned on Friday that Demons are not something people want to mess around with.
In a special segment on Friday's 700 Club program, the 85-year-old Robertson asserted that demons are real and should not be summoned by playing little-kid games, like the "Charlie Charlie Challenge."
"Folks, like it or not, demons are real; they are not the figments of imagination. They are not playthings and they are certainly not parlor games," Robertson stated. "There are demons. Jesus dealt with demons. There were demons at the very beginning when Satan carried one-third of the angels away in rebellion and they are disembodied spirits that are looking to possess people."
Although Jesus dealt with demons, demons are not something that children — or adults — want to get involved with, Robertson explains.
"And for any little kids to begin to play these games — a lot of them used to do levitation and things like that and have seances — and think it's cool, it's not," Robertson contended. "They are real. They are real and they will possess and they will destroy."
"I know what the Bible says about it, but I am just telling you what I am saying about it — it's real and they are real. They desire to destroy human beings," Robertson continued.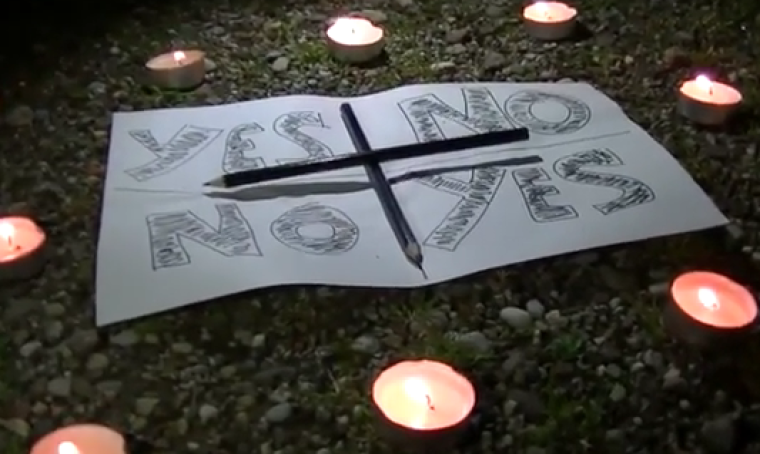 Although the "Charlie Charlie Challenge" allegedly summons a specific Mexican demon named Charlie, Corne Bekker, chair of biblical studies at Regent University, recently told CBN TV that it is impossible to summon a specific demon like the participants in the game believe.
"It really doesn't work that way. I think the moment that we ask, that we open the door for other spirits, any demon could come through," Bekker said. "A demon is ultimately just a fallen angel, a fallen spirit. The moment that the doors open, any evil spirit could come through. [It's] extraordinarily dangerous."
Just as Dallas megachurch pastor Robert Jeffress told The Christian Post last Friday, Bekker said the Bible forbids believers to summon spirits other than God.
"Scripture is quite clear about this. Some versions speak about this as an 'abomination to God.' Other scriptures speak of this as 'destable unto the Lord,'" Bekker stated. "The scriptures are very clear that we should inquire onto God and not to other spirits."
But as more kids across the nation are posting videos to social media platforms featuring themselves trying out the "Charlie Charlie Challenge," Bekker said parents should begin teaching their kids at a young age about the existence of spirits and why it is important to only call on the Holy Spirit.
"I think it is important for parents to have this conversation with their children very early on," Bekker argued. "They need explain that the spiritual world is indeed real but that God is the protector and that God is stronger than any evil force in this world."
But for those who have already played the game and have been surrounded by the spirits, Bekker says the Lord will protect those who call on Him.
"The best advice that I would give is simply to call on the name of Jesus, call on the name of the Lord," he said. "The scripture says that God will come and surround us — as the mountains surround Jerusalem — and that He will protect us from all evil, all darkness and all harm."
Although it is against God's wishes to summon demon spirits, pastor and Amazon.com top-60 best-selling author Carl Gallups said in a radio interview last week that the "Charlie Charlie Challenge" is fooling people into thinking that they are actually summoning a demon spirit.
"I have done some experiments with this and I think people are being punked," Gallups said. "On my desk in front of me, I have the two pencils set up and the one on the top that is balanced is easily moved by just a puff of air."
"Let me tell you, in every one of these situations — I went and looked at these videos — there is always somebody filming it and they are always very close to the whole thing," Gallups continued. "I held my phone up to pretend like I was filming it and just started breathing a little heavy, but it's indiscernible to anybody around, and the pencil just moves so easily."