Patricia Heaton and 'The Middle' Co-Star Jen Ray Visit Refugees in Uganda With World Vision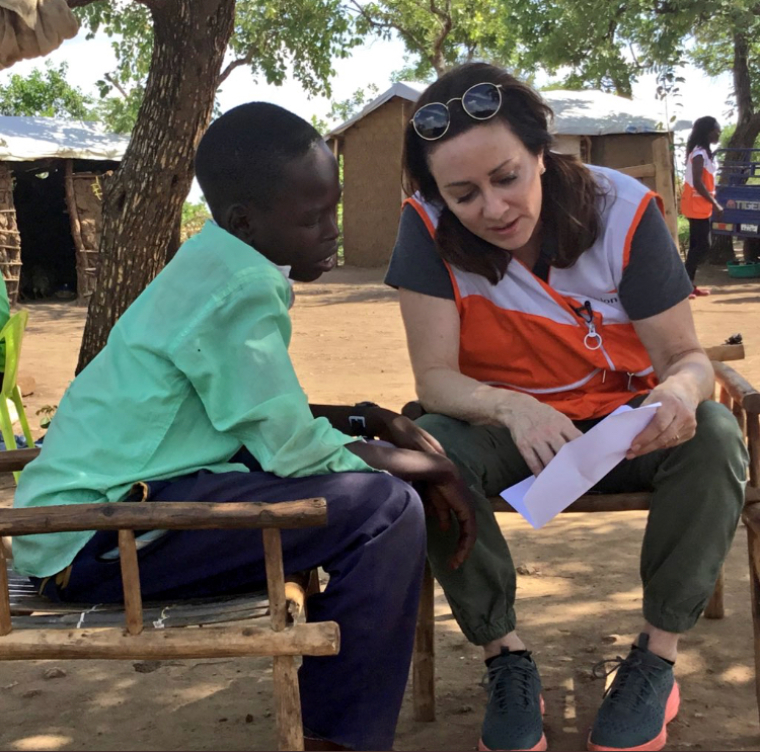 After wrapping up the series finale of the ABC show "The Middle," actresses Patricia Heaton and Jen Ray traveled with the evangelical humanitarian aid agency World Vision to serve South Sudanese refugees in Uganda.
On Saturday, Heaton, an outspoken Christian conservative, posted a video on her Facebook page showing her reading prayers that fans sent for her to encourage a 14-year-old refugee child named Victor.
Heaton, who plays the character Frankie Heck on "The Middle," recently visited with Victor during the trip with World Vision.
Victor is now the caretaker of his three siblings after having to flee South Sudan in 2016 without his parents when violence broke out in their area. Since December of 2013, brutal conflict in South Sudan has driven nearly four million people from their homes.
According to the agency, Victor and his siblings lost contact with their parents when the fighting occured and Victor was forced to take on the role no older brother ever wants to take on.
Without their parents, Victor and the siblings walked for over two weeks and were forced to eat anything they could get their hands on as they sought safety. Thanks to help from World Vision, Victor and his siblings are now being aided by a foster family and have returned to school.
Earlier this month, Heaton posted a request to her Facebook page seeking prayers for Victor and his siblings.
"Send a prayer for Victor below, and I will read them to him IN PERSON this week!" Heaton wrote on in an April 10 Facebook post.
In the video posted Saturday, Heaton read several of the 700 prayers she received in just a 24-hour time span for Victor.
"Gina said, 'God please let Victor know that You are with him. You will never leave him,'" Heaton said as she read the prayer to Victor.
Heaton went on to share a prayer from a woman named Emerald.
"God, please be with his parents as well. I pray, Lord, that You will reunite them and bring peace to their lives," Emerald was quoted as praying.
One woman named Lilly prayed: "I pray for the healing of Victor and his family's hearts, as well as the hearts of the leaders of his country."
Heaton told Victor that the prayers that she read to him were "just a few of many prayers."
"Over 700 people are praying for you and your family right now," she said.
Heaton was joined on the World Vision trip by Ray, who plays neighbor Nancy Donahue in "The Middle." Among the many activities the actresses did to help the refugees was prepare meals at the Impvepi refugee camp.
Others who participated in the World Vision trip include Walmart Chief Finance Officer Brett Biggs and Philanthropist Susan Foster.
World Vision, which operates in dozens of countries around the world, seeks to provide the much needed aid to the over 60 million children and families who have been displaced from their homes because of conflict.
Those wishing to join World Vision in this effort can make a donation to the organizations' Refugees & Fragile States Campaign.