Paula White: Allegations of Trump Being Racist Come From 'Pit of Hell'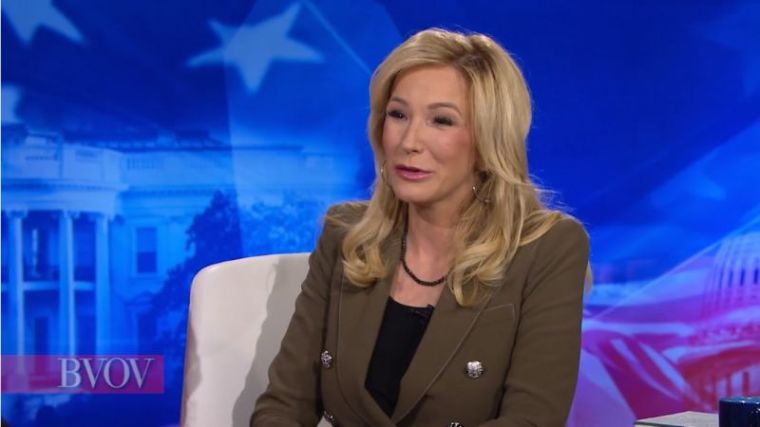 Florida televangelist Paula White-Cain, who is President Donald Trump's spiritual adviser, has stated that she believes allegations that the commander-in-chief is racist come from "the pit of Hell."
White was a guest on a recent special edition episode of Kenneth Copeland Ministries' program "Believer's Voice of Victory." White denounced the claims of some that President Trump is bigoted, saying he is "absolutely not a racist."
"People have known him for many years as a very successful businessman, very successful person. He had never had this title, this tag, this label, this narrative, as racist," said White.
"Only when he becomes president, suddenly is this almost out of nowhere. I mean I've watched him up close and personal treat all people [equally]."
White said that, having been around Trump, his business, and having lived in one of his buildings, she has noted that there is "such diversity" among the people there.
BVOV Host Pastor George Pearsons then asked White where she believed the accusations that Trump was a racist were coming from.
"My true answer, the pit of Hell," responded White. "The god of this world has blinded our eyes. Sometimes I do sit there and just go 'what in the world?'"
White added that she considered Trump a "courageous leader" who is "not afraid to make hard stances and decisions at times."
A longtime supporter of Trump who has known the president for many years, White became the first clergywoman to pray at a presidential inauguration in 2017 for Trump's swearing in.
Last year, White garnered controversy when she said on an episode of "The Jim Bakker Show" that Trump was "raised up by God" to lead the country.
Later in 2017, as part of a Religion News Association conference panel, White clarified that she considered all leaders, including President Barack Obama, to be raised up by God.
"I'm a preacher and I got a little fired up and I said some things invariably that I wish I wouldn't have said," stated White last September.
"I don't believe that just for President Trump. I would believe that for President Obama, I would believe that had Hillary been in."
White's comments about Trump's views on race come as the president weathers accusations that his inflammatory rhetoric has contributed to violent bigotry, with one Weekly Standard column published Monday arguing that "Trumpism (if not Trump himself) has given oxygen to some of the ugliest impulses among us."
"Trump's defenders bristle at such charges, noting that Trump's own daughter, son-in-law and grandchildren are Jewish and that he is a staunch friend of Israel," argued the perspective piece.
"And yet ... Anti-Jewish narratives grow and thrive in environments rife with conspiracy theories and no one has done more than the current president to bring them into the mainstream of our political discourse."