Paula White installs son as pastor of her church; plans to plant 3,000 churches, start university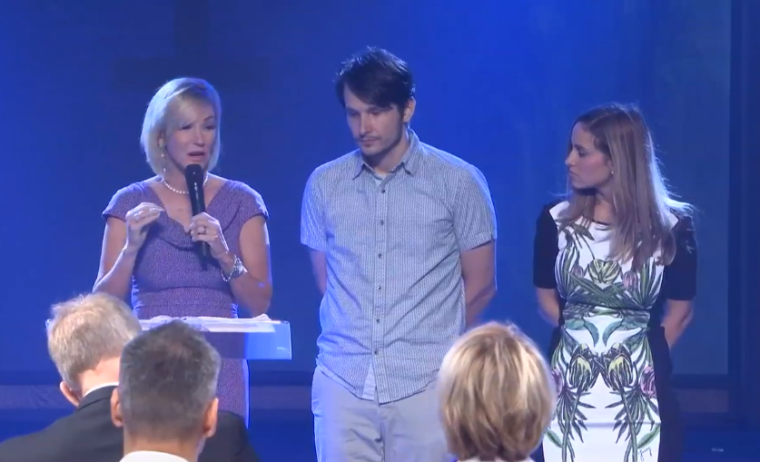 Paula White, a popular televangelist and spiritual adviser to President Donald Trump, has officially installed her son, Brad Knight, and his wife as the new senior pastors of New Destiny Christian Center in Apopka, Florida, which has been renamed City of Destiny.
White made the announcement to her congregants Sunday, explaining that the move was in line with a prophecy she received more than a decade ago from the church's founding pastor, Zachery Tims, who died accidentally on Aug. 14, 2011, in the W. Hotel in Times Square, New York, from "acute intoxication by the combined effects of cocaine and heroin."
"From the day that I came here, which was, you guys know the story. One day I'll share everything about how Dr. Zach, thank you Dr. Zach for the price you paid to be a founder and found this ministry and the faithfulness," White explained to church members prior to making the announcement.
"You know many people, elder knows this, but we go way, way back. I knew Dr. Zach in Baltimore and just the eagerness as a son. Prophetically he gave me a word prophet, that in 2005 I was in New York and he calls me, 'Ma, ma, where are you?' and I said 'I'm in New York.' 'Are you OK?' And he prophesies to me a word that wouldn't make sense in 2005. Writes it down. But it would make sense in 2019," she said. "And sometimes the prophetic like that it seems mysterious. It won't make sense at that moment. And everything that he prophesied would come to pass to bring this to this point. And I will share that in the fullness [of time]."
She then explained that the transition of leadership of the church had already been done legally because God had told her it was the right time.
"The Lord spoke to me very clearly and said, 'If you miss this moment, you will delay things. Do not miss this moment,'" White said.
"So today, I am officially installing Pastor Brad and Pastor Rachel as the senior pastors over City of Destiny. Everybody stand up on your feet because this is God's plan. I am moving to what I call oversight pastor, but let me explain that. That is apostolic, but I just have not embraced the title though. ... But as an apostolic overseer of City of Destiny, today officially, it's all been done legally, officially, we are City of Destiny. Welcome to your new beginning."
White, without elaborating on the specifics of the vision that was shared with her by Tims, went on to say that all the decisions they have made have been in line with Tims' vision.
"Every seed we've sown, every prayer we have prayed, everything we've done, Dr. Zach's vision. The vision that God continued through me and will continue through Tasha Brown and Rachel and all of us together Minister Greg, the vision continues. God is such a good God," she said.
She will continue to operate Paula White Ministries but will preach for her son as often as he needs her to. She noted that she has big plans to plant 3,000 churches and provide oversight for pastors as well as launching a university.
"I believe that my call is to be that, to govern, I believe it's that to church plants, I believe it's that to pastors, so I'm excited. So under the City of Destiny we'll be launching our university, we'll be launching a lot of good things, so you're going to see a lot of things come forth very, very quickly, just like you saw this come forth in six days. You're about to see a lot that God is going to bring forth very, very quickly," White said.