PCUSA to Clear Debt of Historic Black Church as Part of Racial Reconciliation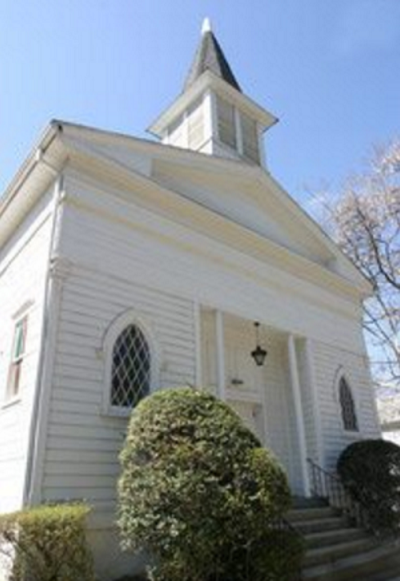 A Synod of Presbyterian Church (USA) has canceled the debt of a predominantly African-American congregation based in New Jersey that has existed since the nineteenth century.
As part of Witherspoon Street Presbyterian Church's 175th anniversary celebration on Sunday, the Synod of the Northeast cleared the $175,000 debt the congregation owed on their facilities.
The Rev. Dr. Harold Delhagen, leader of the Synod, explained to The Christian Post that the debt cancellation for the historic Princeton church was part of the PCUSA body's commitment to acting upon their beliefs in racial equality.
"The Synod of the Northeast has publicly committed to focus upon the values of racial reconciliation and justice," said Dr. Delhagen.
"It became imperative that we needed to engage in an act of justice and not simply words. This regional community of Presbyterians takes Micah 6 very seriously."
Delhagen was alluding to Micah 6:8, which reads "and what does the LORD require of you? To act justly and to love mercy and to walk humbly with your God."
Formed in 1840 as an African-American offshoot of what is now called Nassau Presbyterian Church of Princeton, Witherspoon Street has a history of social consciousness and activism.
"The church emerged as a determined congregation of slaves, servants and free people who challenged the basics of the African Colonization Society and the weight of the Fugitive Slave Laws," noted the church's website.
"One of Witherspoon's ministers who joined with ministers from New Jersey and Philadelphia to stand up against racism and Jim Crowism, was Reverend William Drew Robeson, father of Paul Robeson, who was installed as pastor of Witherspoon in October 1879 and served until 1901."
This advocacy came at a cost, as Witherspoon experienced losses in funding by white superiors who took issue with their civil rights activism.
"The loan forgiveness is in response to the 'ecclesiastical lynching' of the Rev. William Robeson in late 1900. William Robeson is the father of noted singer, actor and civil rights leader Paul Robeson," reported Presbyterian News Service. "The church experienced a significant loss in funding and the ousting took a toll on Robeson's career."
Delhagen told CP that this was one of many efforts that the Synod was undertaking to advance racial reconciliation within the Church.
"We have an ongoing project to address white privilege and are exploring ways to raise up and train leadership of racial ethnic minorities in the hopes that we will have more diverse leadership within our mid-councils as well as our congregations," said Delhagen.
"We also place a strong emphasis on supporting new worshipping communities among racial ethnic minorities and immigrant communities."
The Synod's clearing of debt for Witherspoon comes during a time when many social commentators believe the United States is undergoing great racial tension.
High profile deaths of black youths combined with protests on college campuses regarding alleged systemic racism has led many to wonder if racial reconciliation can happen in America.
When asked by CP what role churches should have in this discussion, Delhagen replied that it "has to be one of the primary pieces of our work for our day."
"The world is ever more polarized and divided around issues of race and the mandate of Christ is to build community," said Delhagen.
"Racial division is absolutely unacceptable and the first step is for us to be honest about the brokenness of our past and to take responsibility for our future."