Pence: Trump Prays for Persecuted Christians, Says ISIS Will Be Destroyed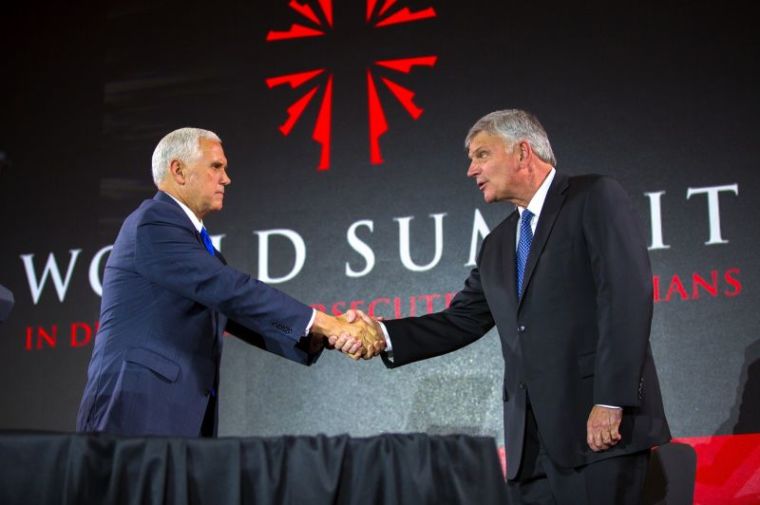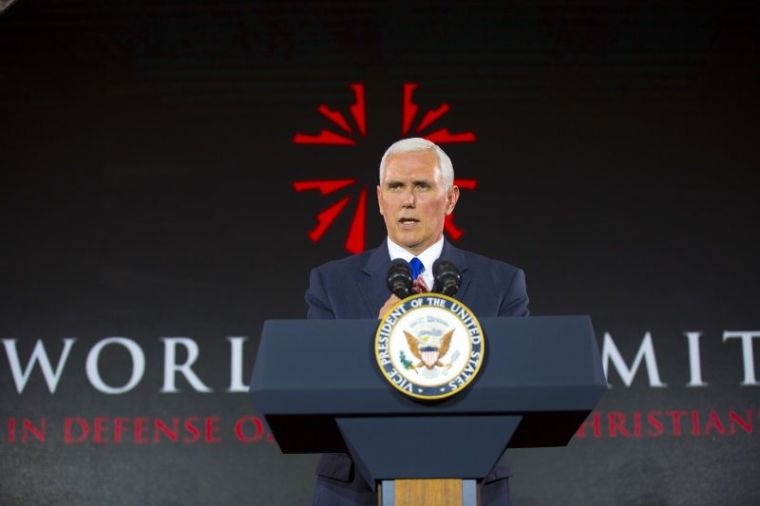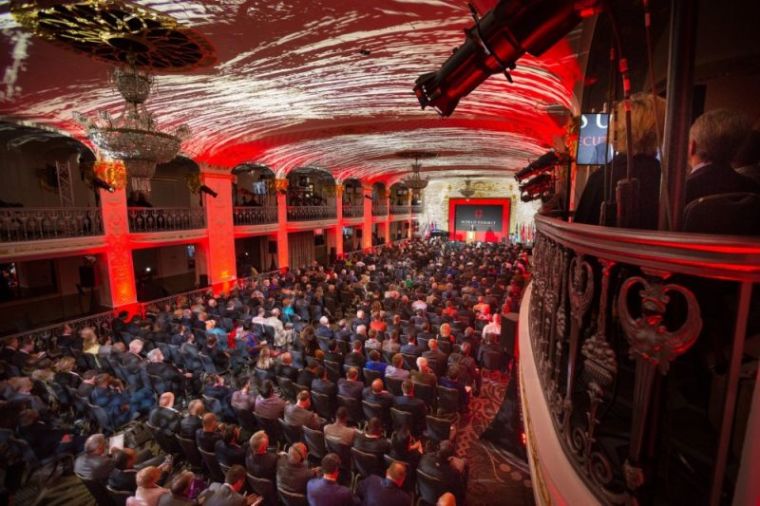 WASHINGTON — Vice President Mike Pence reiterated the support of President Donald Trump for persecuted Christians around the world, noting that both he and the president pray for them and that the Islamic State terror group will be destroyed "at its source."
Before 600 victims of persecution and advocates for the persecuted church at the Mayflower Hotel for the first ever World Summit In Defense Persecuted Christians sponsored by evangelist Franklin Graham, Pence, who is a devout Christian, called President Trump a "champion" of religious freedom. Pence's presence at the summit, he said, signifies the president's "tangible commitment to reaffirm America's role as a beacon of hope and light and liberty, to inspire the world."
America was, is, and will always be a shining city on a hill, he continued, where people throughout our history have been able to practice their faith openly and freely, he said. 
Pence made a point to laud those in attendance who have themselves endured persecution.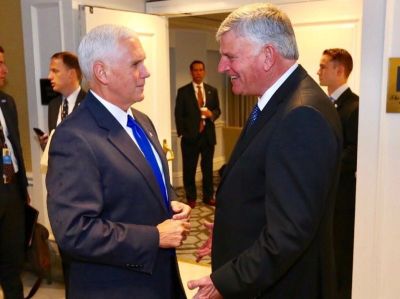 "Your faith inspires me, it humbles me and it inspires all who are looking on today," Pence said.
"To that number, we are with you, we stand with you, and we are here at this World Summit because of you," he added, speaking on behalf of Trump.
"You have persevered through the crucible of persecution. You refused to be conformed to this world, you have chosen instead to be counted with those outside the city gate for your faith."
He noted that Scripture says that all who follow Christ and desire to live a godly life will be persecuted. Across the world, the Christian faith is "under siege," Pence said, highlighting the oppression and abuses that some 215 million Christians face in over 100 countries.
"Nowhere is this onslaught more evident than the very ancient land where Christianity was born," he noted, referencing various places in the Middle East.
Pence recalled how he spoke recently with a Christian leader from Egypt who described the images he saw when two Coptic churches were bomed on Palm Sunday, specifically the palm fronds worshipers had carried with them in the church marked with the blood of the injured. He also mentioned the atrocities and torture Christians are suffering in places like Syria and Iraq.
"Know today, with assurance, that President Trump sees these crimes for what they are, vile acts of persecution animated by hatred, hatred for the gospel of Christ. And so too does this president know, those who perpetrate these crimes, they are the embodiment of evil in our time."
"He calls them by name, radical Islamic terrorists," Pence said to applause.
"Practitioners of terror harbor a special hatred for followers of Christ, and none more so than the barbarians known as ISIS." 
That group is "guilty of nothing short of genocide against people of the Christian faith and it is time the world called it by name."
In Iraq, the Christian population has sharply decreased by 80 percent in the last decade and a half due to the violence. The Christian population in Syria has also dramatically declined in the last six years. 
"I can assure you," Pence told the crowd, "you are being carried by the prayers of the faithful across this nation and across the world."
"You have the prayers of our president, and all the American people."
Persecuted Christians have the prayers of the Pence's family, the vice president added, and "the prayers of the president of the United States," he reiterated.
The suffering of Christians in the Middle East has moved the United States of America to act, Pence said. And under President Trump, with the American armed forces cooperating with regional allies, "we will not rest, we will not relent til we hunt down and destroy ISIS at its source."
Protecting religious freedom for people of all faiths is a "foreign policy priority" for the Trump administration, he said.
Franklin Graham closed the session in prayer, thanking God for Vice President Pence, and asking Him to give Pence and President Trump divine wisdom.