Penguin on Treadmill Has You Doing a Double Take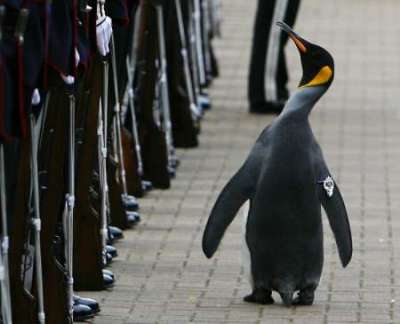 For we human beings, treadmills usually invoke a sense of dread and remembrance of failed New Year's Eve resolutions.
But maybe this video of a penguin in research will link such tortuous exercise devices to something much cuter.
In a video recently uploaded to YouTube by Science News, a tuxedo-wearing Batman villain is hastily walking about a treadmill as part of an experiment.
The cute critter keeps up as best he can to see how weight gain among the species can affect their waking abilities.
Posted to Youtube on Feb. 17, the video has gotten 42,000+ views and 50+ likes. Want to see a march of the penguin? Then check out this short but sweet vid: