Pennsylvania church affiliated with Nigerian Pastor E.A. Adeboye vandalized 'beyond comprehension'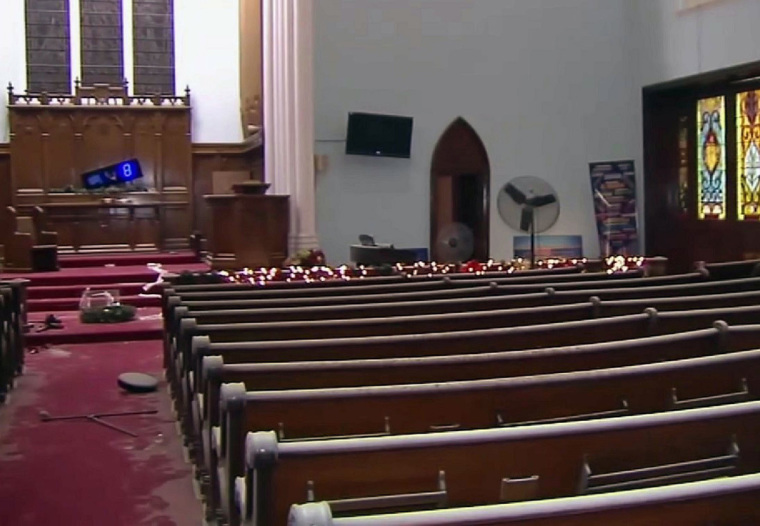 A Pennsylvania church is facing $70,000 in expenses after its sanctuary was destroyed "beyond comprehension" by vandals who remain at large. 
"The damage we have seen is not less than $70,000," Pastor Isaiah Adio of Jesus Is Alive World Center in Reading told ABC News affiliate WPVI. "We are not going to be frustrated, we will continue doing what we are doing for the Body of Christ and our community."
Damages to the church include damaged pews, broken stained-glass windows, a damaged television, broken piano keys, and damaged sound equipment.
The Christian Post contacted the church to obtain further details but did not receive a response by press time on Friday. 
The vandal or vandals, who were reportedly not seen on any of the church's surveillance cameras, also spread a white powdery substance on the carpet, which will require it to be replaced.
The World Center is a member congregation of the Redeemed Christian Church of God that was founded in 1952 in Lagos, Nigeria, by Pa Akindayomi and is led by Pastor Enoch Adejare Adeboye.
The denomination boasts approximately 4,000 churches worldwide, including 800 congregations in the United States, the first of which was founded in Detroit, Michigan, in 1991.
Last December, an individual heavily damaged four statues at St. Joseph Catholic Parish in Downingtown, which is located about 35 miles from Reading.
Father Stephen Leva, pastor of St. Joseph's, said in a statement at the time that he wanted the congregation to pray for those who were responsible for the vandalism.
"Please keep the persons responsible for this vandalism in your prayers. We ask that God touch their hearts," Leva said at the time, as quoted by Catholic News Agency.
"For ourselves, we take a moment to thank God for the opportunity to practice forgiveness. His mercy is unending and as Christians, we are called to forgive as he forgives."