Pa. County Continues Fight Against Atheists' Lawsuit Demanding Cross Be Removed From Seal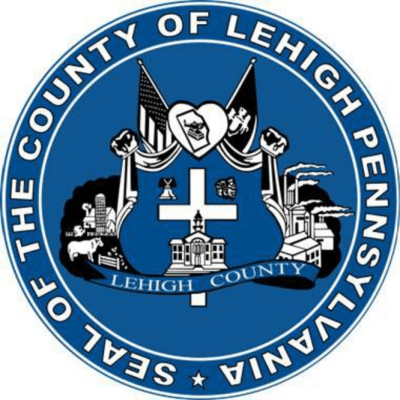 A Pennsylvania county is continuing its legal battle against an atheist group's lawsuit that's seeking to remove a cross from its official seal.
Lehigh County filed an appeal on Monday before the Third Circuit Court of Appeals in hopes of overturning a lower court's decision in favor of removing the cross.
The appeal argues, among other things, that the Freedom From Religion Foundation and its clients lack standing to sue the county over the seal.
"To establish standing, a plaintiff must demonstrate a personal injury, causation, and redressability," reads the appeal. "Here, FFRF's members have alleged nothing more than personal offense at seeing the county seal."
Joe Davis, counsel at Becket Fund, the religious liberty law firm representing Lehigh, said in a statement Tuesday that the cross is one of many historical symbols on the seal and thus should be allowed to remain.
"Acknowledging the beliefs and values of the county's early settlers' respects and honors the county's heritage and culture — it does not establish a religion," said Davis.
In December 1944, the board of commissioners of Lehigh County voted to adopt an official "Shield and Coat of Arms" for the county, which served as the basis for the seal's design.
In 2014, the FFRF sent a letter of complaint to Lehigh County Executive Thomas Muller, arguing that the seal was unconstitutional and had to be changed.
At their March 2015 meeting, Lehigh's commissioners decided against the FFRF's demands, arguing that the county seal had a historic significance.
In August 2016, the FFRF filed a lawsuit on behalf of four local residents against the County of Lehigh's official seal, arguing that it was an unlawful government endorsement of religion.
"Displaying the Latin cross on the county seal and county flag endorses Christianity, which violates the Establishment Clause of the First Amendment. The Plaintiffs seek appropriate declaratory and injunctive relief, as well as nominal damages," argued FFRF's lawsuit.
In September, U.S. District Judge Edward Smith ruled against the seal, concluding that having a cross as part of the emblem "fails the endorsement test."
"In this case, neither the longevity of the Seal nor the secular symbols surrounding the cross detract from the religious message that a cross conveys to the reasonable observer," wrote Judge Smith.