Trust in Clergy Hits All-Time Low: Poll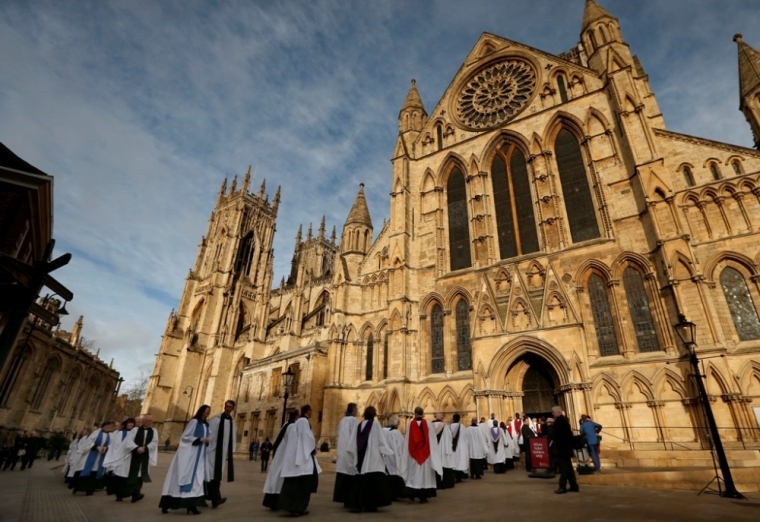 The proportion of people who say they trust priests to tell the truth has reached an all-time low in Britain, while the number of those trusting politicians and police has risen, according to an Ipsos MORI survey.
Only 65 percent of respondents said they trusted priests to tell the truth, according to the survey, conducted among 988 adults last month, The Times reports. Last year, 69 percent had said they could trust clergy, and in 1983, when the annual poll was first conducted, the percentage was as high as about 85 percent.
The proportion of those who say they can trust politicians rose from 17 percent to 20, while those who trust government ministers stood at 22, up from 19 percent in a poll conducted before sexual harassment allegations in parliament.
Last month, Defense Minister Sir Michael Fallon stepped down after reports of a knee-grabbing incident that took place about 15 years ago. About three dozen other members of parliament, including seven cabinet ministers and eight former ministers, were also accused of inappropriate behavior, according to Sky News.
Trust in journalists has risen to 27 percent, according to the survey, which reveals that the most-trusted group of professionals is nurses at 94 percent, followed by doctors at 91 percent. Trust in police is also at an all-time high at 74 percent.
"Ipsos MORI has been tracking trust in professions for over 30 years, and over that time there have been some notable movers," said Gideon Skinner, head of political polling at Ipsos MORI. "Groups such as professors, scientists, the police, trade union officials and civil servants have become more trusted, but the clergy are the most notable losers. But not everything changes — doctors, nurses and teachers have consistently been near the top, and politicians and journalists down the bottom."
A Baptist minster, Jonathan Edwards, explained to Premier why fewer people now trust the clergy. "Clearly, there are many clergy who have slipped up and done things they ought not to have done, and that tends to blacken the reputation of others," he said, without citing specific examples. "Statistics like this should always be received by the Church with humility; we're all failed people and we should be deeply disappointed by these things."
According to a recent study commissioned by Christian youth organization Hope Revolution Partnership and carried out by ComRes, more than 20 percent of people between the ages of 11 and 18 describe themselves as active followers of Jesus in Britain, and 13 percent say they are practicing Christians who attend church.
A report, based on an analysis of the British Social Attitudes Survey and the European Social Survey and published in May, revealed that Anglicanism in Britain is beginning to see an upward trend due to a resurgence in patriotism and pride in Christianity. It said the proportion of those who say they are Church of England worshipers has risen from a low of 16.3 percent in 2009 to 17.1 percent in 2015.
However, an extensive survey in England, also published in May, revealed that only a minority of young people believe Jesus Christ was both a real person who lived on Earth and God in human form.