Perry Noble Says 47 People Received Christ Through His Online Church
Former megachurch pastor admits he still has urge to get drunk to fight loneliness, shame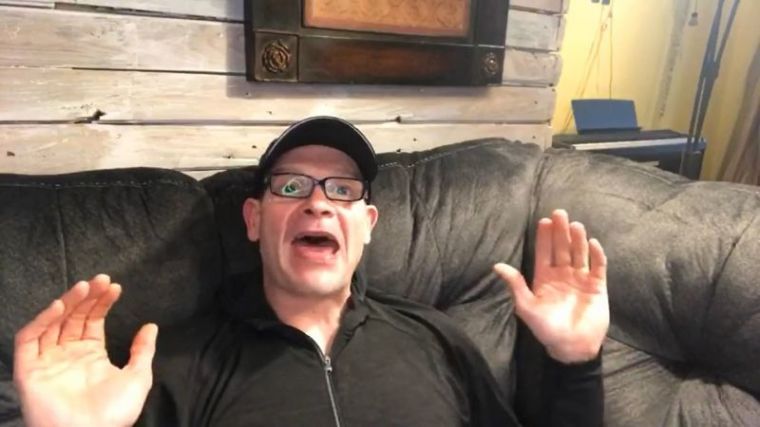 Former megachurch pastor Perry Noble said 47 people received Jesus Christ during his last Second Chance Church service this past Sunday, despite what he admitted was his "stupidity" and struggles.
Noble, who has been preaching sermons to an online audience and friends and family at home in Anderson, South Carolina, said in a Facebook video on Sunday that he is "in awe of what God did at Second Chance Church today."
He explained that the broadcast had some issues as he messed up with the camera angle settings, but that did not stop people from reaching out to God.
"In spite of the fact that I had to start and stop the message three different times, and couldn't stop sweating after that, 47 people prayed to receive Christ at Second Chance Church today," he revealed.
"We have never seen 47 people — in fact, I think that's more people today than we've seen in the history of Second Chance so far," he added, noting that he is going to celebrate the occasion.
"The big lesson I learned is that in spite of my stupidity, in spite of how messed up I made things, God still moved," he continued.
"On the day that I thought I messed up the most, God used it the most. There's going to be times in our lives when we mess up the most, when we're going to go 'oh my gosh, how in the world is God going to use this?' [But] He really can take a complete mess and turn it into a miracle."
Noble revealed that the growth of Second Chance Church will enable it to host its first public ministry at a rented venue on March 31 and April 1 over the Easter weekend.
The pastor, who lost his job at NewSpring after struggling with alcohol addiction, and last year announced that he and his wife will be divorcing, launched Second Chance Church in December. He admitted that he was "unqualified" to lead a church, as many had accused, but he stressed that everyone needs a second chance.
In his more recent Facebook post on Thursday, Perry admitted that he recently wanted to get drunk, as he is dealing with loneliness and shame, but resisted the urge. He said he wanted to "literally drink so much that I passed out" the night before.
"For the record — I have not been drunk since Labor Day of 2016 (although I've heard people talking ish about me, saying that I still get hammered — even though these same people haven't even spoken to me in over a year!)," he wrote.
"Why was this desire so prevalent? It was a combination of loneliness and shame and accusation! There are days when I feel so alone it physically hurts," he continued.
"And there are days that the shame of what I've done make me want to hide, never to come out again!"
He said that despite the urge for temporary relief for the "pain that was terrorizing my soul," he resisted the temptation.
"I came home from work, fixed dinner and watched a show on Netflix before going to bed. I resisted the urge — I fought hard — and I was able to overcome!" he attested.
"I don't say this to impress you — I say this for the lonely, those who feel abandoned and betrayed, those who the shame of your past make you believe there is no hope for your future...hang on!"
Watch Perry Noble's update on Second Chance Church below: