Tennessee evangelist Perry Stone won't face charges in sexual misconduct case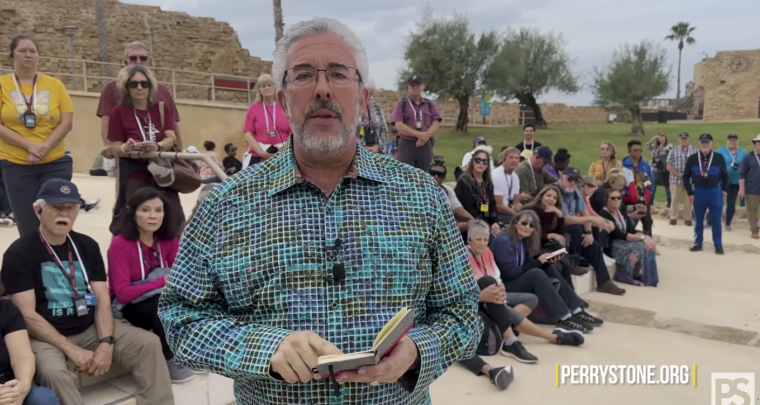 Prominent Tennessee-based evangelist Perry Stone, founder of Perry Stone Ministries, will not face charges after a grand jury declined to file any charges against him in a sexual misconduct case.
The case was presented to a Bradley County grand jury in March, which determined that no charges would be filed, local news station WDEF first reported. Stephen Crump, the 10th Judicial District Attorney General, said the allegations still concerned him, and the case file would remain open. 
The Tennessee Bureau of Investigation delivered a report on the allegations to Crump, who requested the inquiry. Despite the grand jury's decision, Crump said he was not necessarily done with the case.
"I was concerned with the nature of the allegations and the evidence that was produced," Crump said, according to the Chattanooga Times Free Press. He added that it's not uncommon to leave cases open because of the potential that new information may emerge.
In 2020, the Voice of Evangelism board of directors confronted Stone, an End Times pastor and author known for his analysis of prophecies, after receiving 12 letters from women employed by or connected to his ministries, the Times Free Press reported. The women accused Stone of sexual misconduct, including allegations of groping, showing that he was aroused, asking women about their breasts and unwanted kissing.
The allegations prompted the board for the ministry to request he step down and participate in a restoration plan while complaints from the women were evaluated. 
However, the board eventually cleared Stone and allowed him to resume his post. Local district attorneys requested that the Tennessee Bureau of Investigation investigate the accusations. 
Voice of Evangelism spokesperson John Rodriguez told the Times Free Press that Stone and his team had not been contacted by the district attorney, the Tennessee Bureau of Investigation or any other investigative entity, but that they had learned that the investigation did not yield an indictment.
"Unfounded accusations and blatant lies have been made about Perry Stone and Voice of Evangelism for the past three years," Rodriguez said. "Yet the mission of love for people has never stopped nor wavered. We are committed to continuing to share the love of Jesus with a hurting world."
Perry Stone Ministries did not immediately respond when contacted by The Christian Post on Wednesday morning. This article will be updated once a response is received. 
Last year, Stone, who is married with two children, explained that the allegations against him were misinterpreted social behavior that is seen as normal in Italian culture. He also said God told him that his accusers will have to answer for their behavior toward him when they die.
"I am not a perfect man," he said. "People have taken me hugging and kissing them on the cheek wrong. I quit that. I'm Italian. My whole family holds hands, rubs backs. I didn't know you can look at somebody and say, 'Hey, how you doing?' and they can take it wrong."
He has also said that secular media cannot be trusted. "Over 32 years I have been involved with television. ... I'm involved with media, I know how media works," Stone said in a YouTube video, titled "The Truth Behind Today's Media," last December.
"It's not always about what's true or not, it's about the advertising dollars," he continued, explaining the relationship between the media and advertising and the need to make money.
In a sermon preached from Israel and posted on Stone's YouTube channel Monday, the evangelist preached on the topic of "learning to stand when you're in battle."
"You can do all warfare by the flesh or the spirit, And I'm telling you, this is something I've learned the hard way, if I try to do it only by my flesh, it drags it out. It just drags it out. But 'Not by might nor the power, but by my Spirit, say the Lord.' If I somehow can get into my head, 'God, you gotta handle this,' then God can come back, cut through faster and swifter with your hand not holding on to it," he said.