'Peter The Redemption' Movie Releases Exclusive Preview Starring John Rhys-Davies, Stephen Baldwin (Video)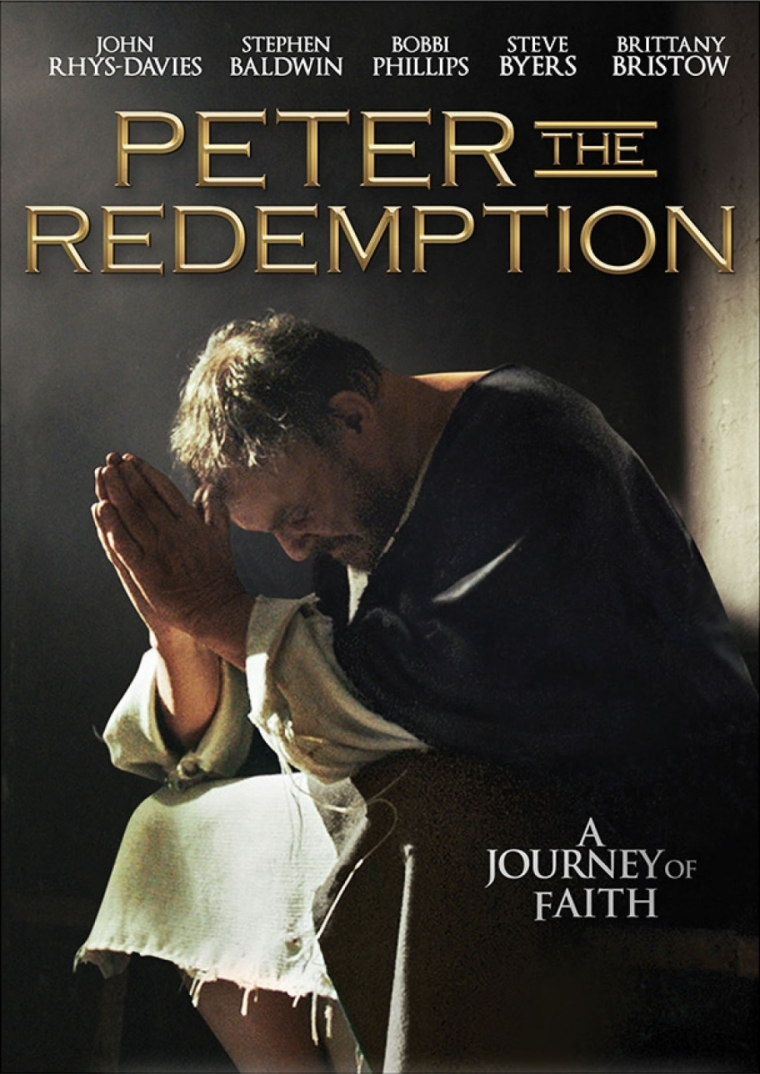 In the upcoming biblical epic "Peter – The Redemption," viewers will embark on an inspirational journey of faith. The film stars Emmy-nominated actor John Rhys-Davies ("Lord of the Rings," "Shogun" and "Indiana Jones") and Stephen Baldwin ("God's Club" and "Faith of Our Fathers"), and will arrive on DVD and Digital HD on Aug. 2 from Cinedigm.
The faith-based film is the retelling of the biblical narrative of Apostle Peter during the first Christian persecution. Also featured in the film are actors Steve Byers ("Smallville," "The Man From High Castle") and Bobbie Phillips ("The X Files," "Last Flight Out").
"Peter – The Redemption" follows Peter (Rhys-Davies) as he is tormented by his denial of Christ. Having spent his life attempting to atone for his failures, Peter's true devotion as a witness for the Lord is tested yet again as he faces certain death at the hands of the cruel Roman Emperor Nero (Baldwin). The epic questions are: Will Peter falter again and let his weakness betray him or will he rise up triumphant in his final moment?
See the exclusive clip here:
In the movie clip, Baldwin as the Roman leader orders the arrest of Christians. Flashbacks of scenes of a bloody Christ is shown on the cross. The film was celebrated by The Dove Foundation and was awarded their "Faith Friendly Seal for Ages 12 and older."
 See the Dove Review in it's entirety below.
"Peter – The Redemption" is an inspiring and dramatic telling of Peter's imprisonment and eventual death for witnessing for Christ. John Rhys-Davies gives a superb performance as the matured and bold Peter, a man with a deep conviction, who convinces others that Christ did indeed rise from the dead. A follower of Jesus, Susanna (Brittany Bristow), continues to witness to a Roman guard named Martinian (Steve Byers), who is against Nero's desire to kill Christians. The aforementioned actors give an excellent performance, and so does Stephen Baldwin, who plays Nero. He gives the Emperor a calm but lethal exterior and character.
The movie has an authentic feel with the clothing and sets matching the time period. The message is easy to understand, as the film shows that following Jesus and witnessing for him will result in eternal life but may result in persecution. We are pleased to award this film our "Faith-Friendly" Seal for ages 12-plus. This powerful drama conveys a stirring message."
For more information on the film, visit dove.org