Pew: Half of Church Fires Over Last 20 Years Were Intentional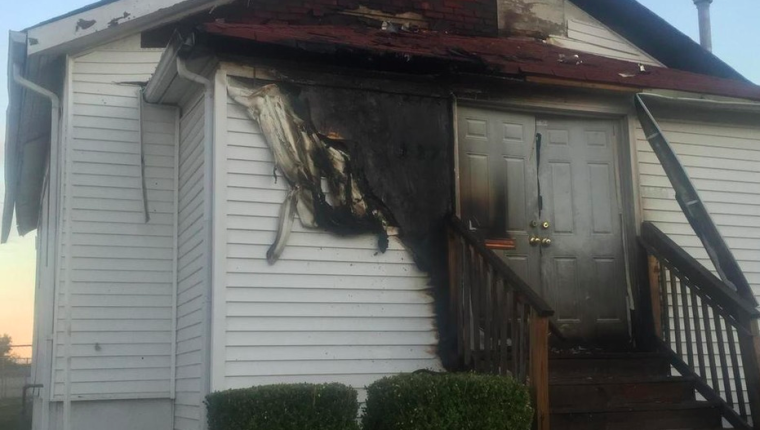 Over the past 20 years, a little over half of all church fires in the United States have been intentional, according to an analysis by the Pew Research Center.
Using data compiled by the Bureau of Alcohol, Tobacco, Firearms and Explosives, Pew found that of 4,705 reported fire incidents at places of worship from 1996 to 2015, 51 percent were ruled intentional.
"Fires caused by arson are far more common at houses of worship than in most other kinds of structures," according to ATF figures reported by Pew reported earlier this week.
"For instance, in 2013, only about 10 percent of all nonresidential fires and 5 percent of residential fires were intentionally set, according to the Federal Emergency Management Agency."
The new Pew analysis comes as investigators hope to apprehend the perpetrators of a wave of arson attacks on six predominately black churches in the St. Louis area.
Last week a seventh church, the Shrine of St. Joseph in Eastern Missouri, was the victim of an arson attack similar to the previous six churches where fires were set in the entryway or front door of the buildings.
"The arsons have gotten the attention of firefighters and police, not to mention local leaders determined to stay strong and stay together as a community," noted CNN.
"Local authorities have been very vocal about their desire to catch the arsonist or arsonists, offering a reward and sending out special patrols around churches."
While the recent wave of arson attacks on churches has caused much concern, Pew noted that the crime is actually declining.
"While the share of church fires caused by arson has remained relatively stable over the years, the number of intentional church fires (including both arson and bombing incidents) has been dropping, as have church fires overall," Pew reported.
"Between 1996 and 2000, an average of 191 intentional fires were reported each year, accounting for 52 percent of all church fires. That average dropped to 74 intentional fires per year between 2010 and 2014, or 48 percent of all church fires."