Philadelphia Eagles QB Nick Foles Awarded ESPY for Best Championship Performance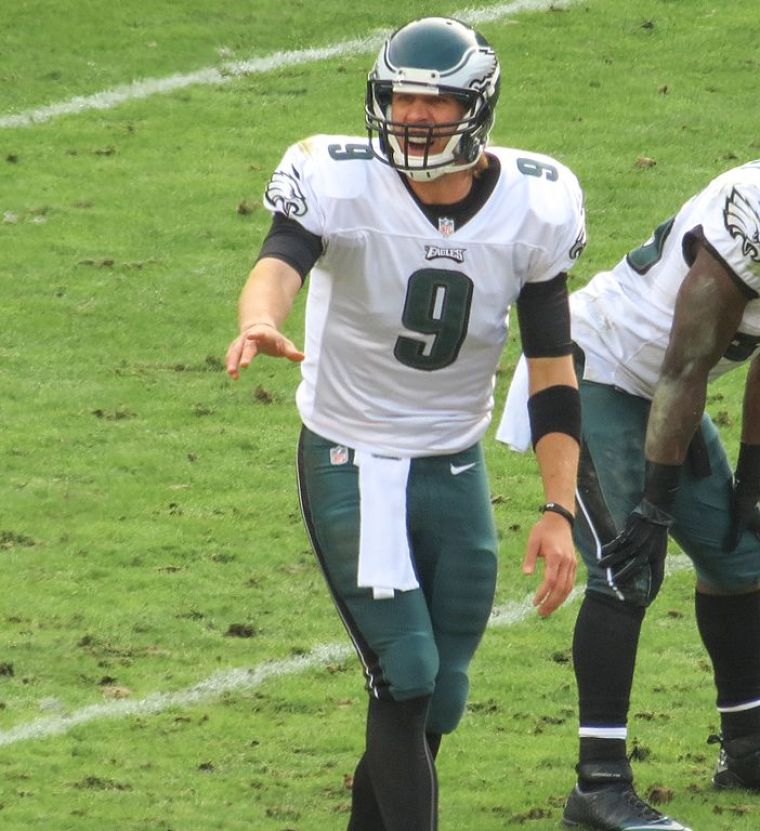 Philadelphia Eagles quarterback Nick Foles has been on a hot streak for much of this year, and once again, he came out on top in the race for the Best Championship Performance ESPY Award.
Foles received the honor over Villanova Wildcats guard Donte DiVincenzo, Golden State Warriors forward Kevin Durant and Houston Astros outfielder George Springer.
While accepting the award, Foles admitted that he did not prepare a victory speech, saying that he did not expect to win.
"I just want to thank the good Lord for giving me the ability to play the game I love," he said. 
The 29-year-old also took time to thank his wife, Tori, for all the support she has given him, calling her his "inspiration." He also thanked his family, friends, teammates, coaches and the fans for helping him get to where he is now.
Foles also remarked that his career path "doesn't make sense."
He ended his speech by urging kids to not listen to the people who are doubting them and to instead accept the support being given by their loved ones and to "be bold."
Not too long ago, Foles was still listed as the Eagles backup quarterback behind Carson Wentz.
An ill-timed injury to Wentz opened up a chance for Foles to lead the Eagles and he seized the opportunity.
Foles' play in the regular season was uneven, but he would elevate his production significantly in the playoffs as he would throw for a combined 971 yards to go with six touchdown passes and only one interception over the course of three postseason games, as reported by Pro Football Reference.
In Super Bowl LII, he completed three touchdown passes and caught a touchdown pass en route to winning the MVP award.
That memorable performance has helped boost Foles' popularity, with a recent report from NFL.com even revealing that he had the top-selling apparel among all players from March 1 to May 31.
Though Foles is still in the prime of his playing career, he already has something in mind for his life after football.
Earlier this year, Foles revealed that he has signed up for classes at a seminary, Fox 29 reported. The current Eagles signal-caller has said that he wants to continue learning and challenging his faith.
Once his playing career is over, Foles has expressed interested in serving as a pastor at a high school.
He is already a Bible study leader with the Eagles and he wants to help spread the Word of God further in the future.