Philando Castile: Minnesota Prosecutor Charges Police Officer for Death of Civilian for First Time in 16 Years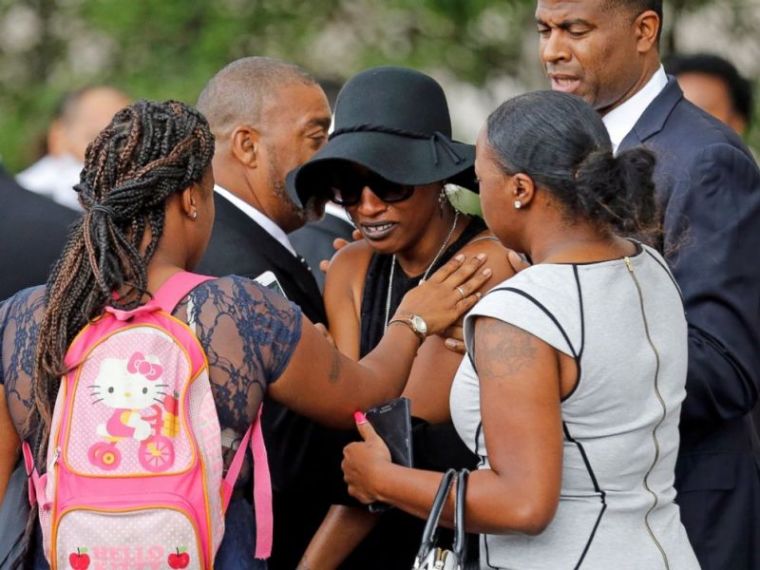 In a stunning decision Wednesday, a Minnesota prosecutor charged St. Anthony police officer Jeronimo Yanez for the fatal July 6 shooting of 32-year-old Philando Castile, whose death, broadcast on Facebook Live, led to massive protests across the country.
Before Yanez, no officer had been charged in more than 150 police-involved deaths in Minnesota since 2000, said the Star Tribune.
Ramsey County Attorney John Choi said at a news conference Wednesday morning, however, that Yanez's reaction during his encounter with Castile was beyond reason.
"To those of you who may say this incident was Philando Castile's fault, I would submit that no reasonable officer — knowing, seeing and hearing what officer Yanez did at the time — would have used deadly force under these circumstances," Choi said.
"I have given officer Yanez every benefit of the doubt on his use of deadly force, but I cannot allow the death of a motorist who was lawfully carrying a firearm under these facts and circumstances to go unaccounted for," he added.
Yanez will face three felony counts — second-degree manslaughter and two counts of dangerous discharge of a firearm the Tribune said. If convicted of second-degree manslaughter, Yanez faces a presumptive sentence of about four years and a maximum of 10 years in prison. He also faces up to five years for each of the weapons charges.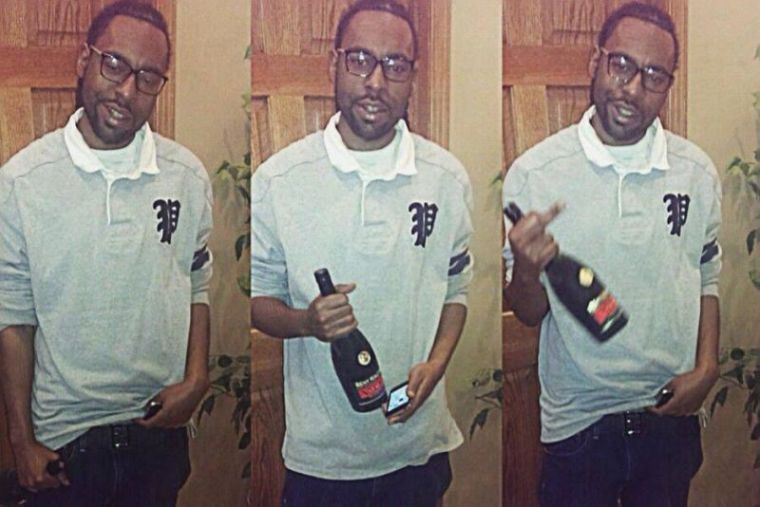 The criminal complaint against Yanez cited by the Tribune said Yanez pulled over 32-year-old Castile at 9:05 p.m. July 6 on Larpenteur Avenue near Fry Street in Falcon Heights. By 9:06 p.m., the officer had fired seven shots into Castile's car, killing him.
His girlfriend, Diamond Reynolds, who was sitting in the passenger seat of the car as the incident unfolded recorded what appeared to be the aftermath in a Facebook Live video with her daughter in the back seat.
With St. Anthony officer Joseph Kauser acting as his backup, Yanez had approached Castile's vehicle to inform him of a tail light issue and requested his driver's license and insurance card.
About 52 seconds into the stop, Castile, a licensed firearm holder, informed Yanez that he had a weapon in the vehicle.
"Okay, don't reach for it, then," Yanez told him, according to the complaint.
Castile's response was partly inaudible but Yanez interrupted him.
"Don't pull it out," Yanez said.
"I'm not pulling it out," Castile said.
"He's not pulling it out," Reynolds chimed in before the officer fatally shot Castile.
The complaint highlighted that a statement Yanez gave to investigators from the Minnesota Bureau of Criminal Apprehension the day after the shooting was not consistent with a statement he gave an officer from his department minutes after the shooting.
"And I don't know where the gun was, he didn't tell me where the [expletive] gun was and then it was just getting hinky, he gave, he was just staring ahead, and the I was getting [expletive] nervous, and then I told him, I know I [expletive] told him to get his [expletive] hand off his gun," Yanez told a St. Anthony police officer minutes after the shooting.
According to the complaint, he told the BCA the next day that Castile had an object in his hand.
"But I, I know he had an object and it was dark," Yanez said. "And he was pulling it out with his right hand. And as he was pulling it out I, a million things started going through my head. And I thought I was gonna die. And, I was scared because, I didn't know if he was gonna, I didn't know what he was gonna do."
Castile's dying words as recorded in the complaint challenged officer Yanez.
"I wasn't reaching for it," Castile said.
Reynolds told the Tribune that she was "very, very thankful" that charges were filed, something she was worried wouldn't have happened.
"I was worried that charges were not going to be brought against him just because of the simple fact that he is a police officer," she said.
"This is only the first step. We are looking for conviction."
Nekima Levy-Pounds, the president of the Minneapolis NAACP and a candidate for mayor of that city, told The New York Times she believes the charges came because of the protests.
"Had the people not camped out at the governor's mansion for 21 days and consistently kept this issue in the public eye, it's possible that this outcome would not have been reached," she said.
Glenda Hatchett, a lawyer for the Castile family, told the Times she wished the potential punishment for Yanez was more severe, but that she supported Choi's decision to charge him.
"We see this as a historic decision, a historic time," she said.
Yanez, who is currently on paid administrative leave from his department, did not respond to the charges.
Sean Gormley, executive director of the union representing St. Anthony officers, said in a statement to the Times that "it's important to remember that officer Yanez is innocent of these charges until proven guilty" and that "nobody is served by a rush to judgment."
In Choi's estimate of what happened, however, "There was absolutely no criminal intent exhibited by [Castile] throughout this encounter. He was respectful and compliant based upon the instructions and orders he was given."