Phoenix Council Replaces Traditional Prayer With Moment of Silence to Block Satanists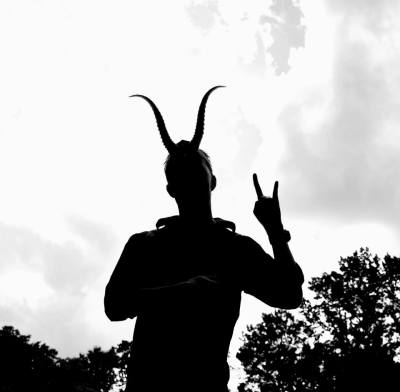 Barely a week since the Satanic Temple in Phoenix, Arizona was approved to deliver the opening prayer at an upcoming meeting of the Phoenix City Council, members voted Wednesday to replace its longstanding tradition of prayer with a moment of silence prayer instead.
"Tonight the Phoenix City Council approved amending the practice related to invocations. Effective immediately, and from this point forward, the new practice for the invocation will be a moment of silent prayer. The invocation is considered a city practice and the Council has the authority to change a city practice. At the next formal Phoenix City Council meeting on Wednesday, February 17, a moment of silent prayer will begin the meeting," said the council in a statement cited by FOX 10.
The move protects the council from a lawsuit over constitutional rights.
Stu de Haan and Michelle Shortt members of the Satanic Temple from Tucson, were set to deliver a satanic prayer at the Feb. 17 Phoenix City Council meeting, but many Christians voiced opposition to it.
Phoenix City Attorney Brad Holm defended the decision, arguing that the short invocation at the start of formal council meetings has been delivered by persons from a number of different faiths including Christianity, Judaism, Islam and Sikhism.
"Consistent with the U.S. Supreme Court's direction, the city cannot dictate religious viewpoints or the content of a prayer," Holm wrote, according to azcentral. "In addition, government may not exclude a denomination or a religion from praying under these circumstances."
On Wednesday, the council voted 5-4 for the introduction of the new rules that would change the invocation to a moment of silent prayer instead.
The council had initially considered a proposal that would have allowed members to take turns inviting people from various religious groups to give the invocation, according to the Phoenix New Times, but that too would have been seen "as applied violation" of the First Amendment warned Holm.
"Our view as the City Attorney's Office — and my view personally — is that we would be likely to lose that case," Holm told the council before the vote.
Councilman Sal DiCiccio who opposed the decision, vowed to overturn it by collecting the required number of signatures to put prayer at the meetings on an election ballot. He charged that the Satanic Temple is a cult and that the group's main goal is to end prayer at public meetings.
"This is what that Satanist group wants," he told the Times. "A moment of silence is basically a banning of prayer."
For more than two hours, the council listened to testimony from citizens who said they wanted prayer continued at the meetings.
"I want Christians to pray. I want those who believe in the one true God to pray," exclaimed Pastor Darlene Vasquez, who became more and more emotional as she spoke, according to the Times. "It breaks my heart to hear what's going on."