Pittsburgh City Council Demands Local Marathon Scrap 'Hateful' Chick-fil-A Sponsorship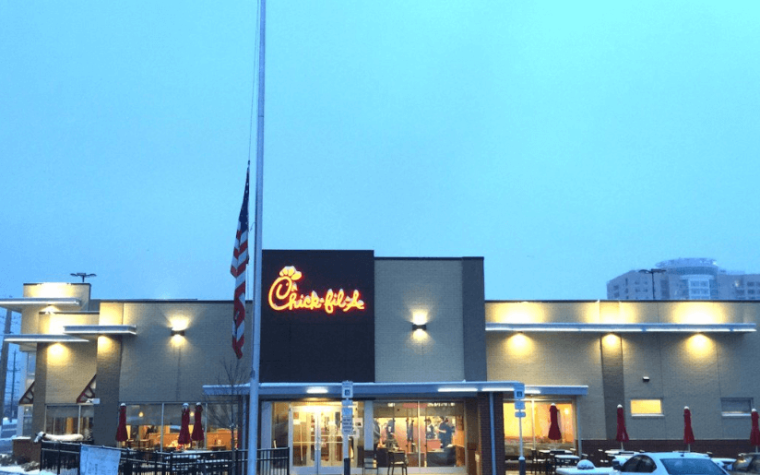 Pittsburgh school board and city council members are pressuring the Pittsburgh Marathon to disallow Chick-fil-A from being the main sponsor for an upcoming children's marathon race in May.
According to a proposed resolution due before the Pittsburgh Public Schools board, district employees and schools would be banned from participating in "an official capacity" in the one-mile Kids Marathon unless event organizers scrap the fast food chain's sponsorship, the Pittsburgh Post-Gazette reported. The children's race is held the day before the actual Pittsburgh marathon.
"They have several beliefs, which they've expressed officially, largely through religious basis, that are quite discriminatory and are quite inconsistent with the district's policies regarding discrimination on the basis of gender, race, etc.," Ira Weiss, the school solicitor, said of the famous chicken sandwich company.
Every member of the city council reportedly signed a letter to P3R, a nonprofit organization that manages the races, asking the marathon to remove Chick-fil-A and refuse their funding. The letter asserts that the resataurant's leadership has "openly and passionately promulgated hateful beliefs against the LGBTQIA+ community" and has funded groups opposed to same-sex marriage. Chick-fil-A's sponsorship thereby "represents a significant setback" for the city in buidling a more welcoming culture, the letter goes on to say.
City Council member Erika Strassburger said at a closed-door meeting last week: "This is really about the children and about sending the message to the children of Pittsburgh, and really to everyone, that Pittsburgh, as far as city council is concerned, is welcoming and inclusive for everyone."
An online petition asking P3R to do likewise was also launched and as of Wednesday had received over 1,200 signatures. The petition says Chick-fil-A's partnership is "unacceptable, damaging, and offensive," and that it is particularly harmful to youth.
"We must reject attempts to normalize homophobia and transphobia for our children," it reads.
Thus far, P3R is standing by Chick-fil-A, indicating in a statement that the partnership would remain.
"P3R is deeply passionate about and committed to promoting a love of running, health, and fitness in the Pittsburgh region," P3R said.
"Our intent with this partnership, along with all of our partnerships, is to further expand all of our events and programming — including the Pittsburgh Kids Marathon and Kids of STEEL. This partnership with Chick-fil-A Pittsburgh will help us ensure even more children in southwestern Pennsylvania can learn and share in our love of running."
The push to forbid Chick-fil-A from sponsoring he upcoming kids race is the latest action by area LGBT activists to prevent the city from allowing anyone or anything who takes a different view.
Earlier this year, LGBT groups demanded that Turahn Jenkins, a Democrat running for district attorney in Allegheny County, which surrounds Pittsburgh, end his campaign due to his affiliation with a church that teaches the traditional Christian view of marriage and sexual ethics.
Jenkins had reportedly said yes when he was asked by local activists if he believed being gay or transgender was sinful, and compared them to adultery.
Although his candidacy was initiatlly welcomed, many soured on him upon discovering that he attended The Bible Chapel in Wilkinsburg, an evangelical congregation that had content and sermons describing homosexual practice as "not God's design" posted on its website.