Planned Parenthood dismisses virginity as a 'social construct'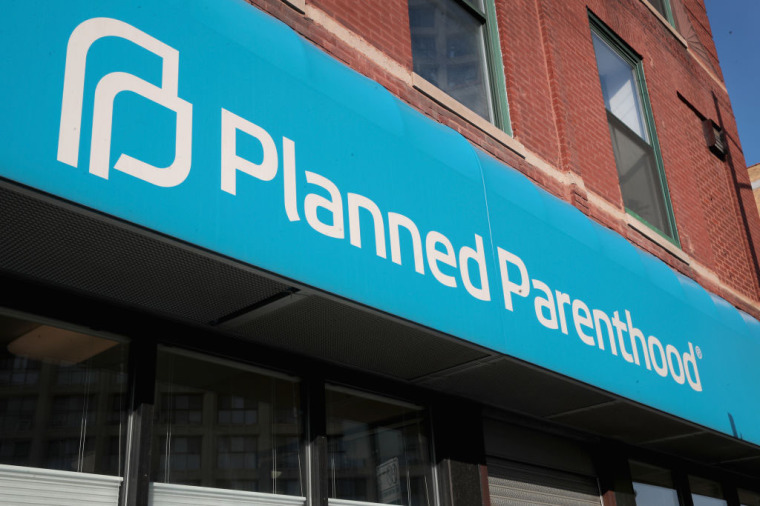 In a recent social media post, Planned Parenthood referred to virginity as a "patriarchal" concept, prompting concerns that the nation's largest abortion provider is encouraging individuals, particularly youth, to be sexually active. 
On Friday, Planned Parenthood shared an image on social media that stated, "Virginity is a social construct." The word "social construct" is underlined with a pink line in the photo. 
"The idea of virginity comes from outdated — let's be real, patriarchal— ways of thinking that hurts everyone," Planned Parenthood wrote on its Twitter and Instagram accounts, adding an image of a bullhorn. 
Planned Parenthood boasts on its website that it's the "nation's largest provider of sex education." The content covered by its sex education curriculum includes sexual health and behavior, as well as relationships and decision-making. In its list of topics on human development, Planned Parenthood covers "reproduction, puberty, sexual orientation, and gender identity." 
"We are committed to improving the lives of young people through sex education that is medically accurate, age appropriate, inclusive, trauma-informed, and culturally affirming," the organization's website states.
Planned Parenthood did not immediately respond to The Christian Post's request for comment.
Kristan Hawkins, the president of Students for Life of America and its sister organization, Students for Life Action, shared a copy of Planned Parenthood's Instagram post about virginity on her Twitter account last week.
"I can't believe we allow Planned Parenthood into our schools to teach our children responsible decision making," Hawkins tweeted Thursday. 
In addition to offering information about abortion on its website, SFLA also highlights the physical and emotional risks present in every sexual encounter.
Choice42, a Canadian Christian pro-life organization, dismissed Planned Parenthood's statement, contending that abstaining from sex until marriage is the most effective way to prevent the spread of sexually transmitted diseases and unwanted pregnancy. 
"Virginity protects women," Choice42 tweeted Friday. "It protects men too. You are worth more than what @PPFA thinks you are." 
Gays Against Groomers, a nonprofit that consists of people who identify as LGBT and oppose the sexualization of children, also spoke out against Planned Parenthood's post.
"Once again Planned Parenthood is gaslighting the youth, this time into thinking virginity doesn't exist, and that they should throw it away immediately," Gays Against Groomers tweeted Thursday. 
"Why? Could it be because virgins aren't paying customers to Planned Parenthood?" the group continued. "Stop telling children they are sexual beings, you GROOMERS." 
Earlier this year, a TikTok influencer who taught young people online how to buy sex toys was outed as a sex educator for a Planned Parenthood chapter in California.
Mariah Caudillo worked for Mar Monte Community Clinic in San Jose, a Planned Parenthood affiliate that offers sex education services to more than 220,000 people annually in California and Nevada, reported Fox News. 
Planned Parenthood's Roy G. Biv initiative, which was intended to cater to LGBT youth ages 14 to 21, went viral when a Twitter post showed small children playing with sex toys and simulating sex acts in the Doylestown, Pennsylvania-based Rainbow Room where the initiative met. 
As The Christian Post reported in April, Planned Parenthood's annual report for 2021-2022 showed that the corporation conducted 374,155 abortions while collecting $670.4 million in government grants and reimbursements despite performing fewer health services.