Planned Parenthood annual report shows drop in health services despite increased gov't funding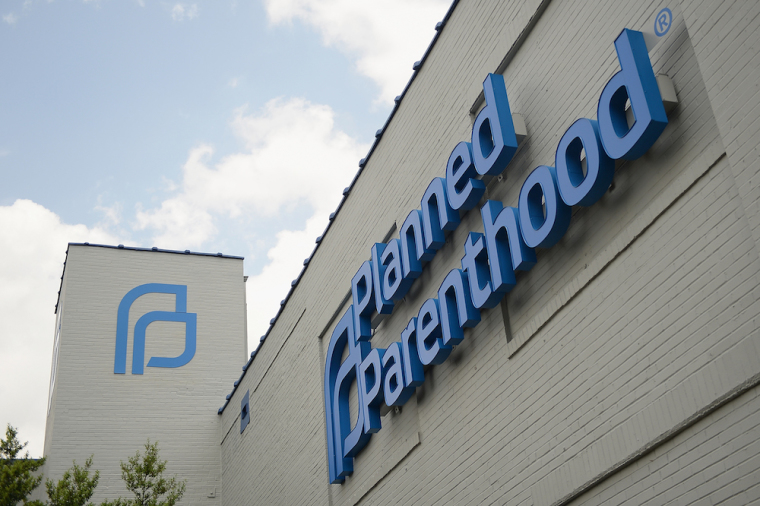 The nation's largest abortion provider conducted over 374,000 abortions for the fiscal year 2021-2022 while collecting more than $670 million in government funding and providing fewer health services, according to its latest annual report. 
Planned Parenthood released its annual report for 2021-2022 Tuesday, showing that the corporation performed 374,155 abortions for the year ending on June 30, 2022, while collecting $670.4 million in government grants and reimbursements. The abortion total was the second-highest yearly total and was approximately 40% of the abortions conducted in the U.S. during that time.  
Despite the 5.8% increase in government funding from last year, Planned Parenthood described 2022 as "the year the worst happened," referring to the Supreme Court ruling that abortion is not a constitutional right. 
"In a world without Roe v. Wade, our mission is more important than ever," the corporation wrote. "Planned Parenthood is more essential than ever." 
"We are still here, providing care at health centers across the country, getting education and unbiased information to millions, and building a movement to rebuild our rights, stronger and more equitable than before." 
Michael New, an associate scholar at the pro-life research organization Charlotte Lozier Institute and associate professor at the Catholic University of America, directed The Christian Post to his analysis of Planned Parenthood's report published by National Review. 
"Overall, an examination of previous Planned Parenthood annual reports shows a consistent long-term trend of performing more abortions and providing fewer health services," New wrote. "In fact, in 20 years, the number of abortions performed by Planned Parenthood affiliates has increased by an astounding 75.6 percent. During the same time period, prenatal services offered by Planned Parenthood affiliates have gone down by more than 60 percent."
Last year was no different. According to New, prenatal services fell by 29% between 2021 and 2022. Additionally, miscarriage care fell by 5%, adoption referrals fell by 7%, STI tests fell by over 2% and pregnancy tests fell by 3.7%.
In a Thursday statement to CP, the pro-life researcher argued that because the numbers in Planned Parenthood's report came from 2021, the Dobbs v. Jackson Women's Health Organization decision did not have a direct impact on the abortion figures present in the report.
However, New believes that it's possible that the Texas Heartbeat Act, which went into effect in September 2021, might have slightly impacted the number of abortions Planned Parenthood performed. The Texas law banned abortions once the unborn's heartbeat becomes detectable.
The Catholic professor predicts the Dobbs decision would only have a marginal impact on the organization's abortion numbers. 
"That is because a disproportionately high number of Planned Parenthood facilities are located in cities and near college campuses," he told CP. "Disproportionately few Planned Parenthood's are located in conservative parts of the country." 
Regarding health services, Planned Parenthood reported that the organization provided 6,244 prenatal care services, performed 3,668,031 STI tests and provided 914,116 pregnancy tests. In addition, Planned Parenthood offered miscarriage care to 2,653 clients and provided adoption referrals to 1,803 clients. 
New believes that Planned Parenthood's latest report makes it clear that abortion remains the organization's "top priority," highlighting the documented decline in healthcare services.
Planned Parenthood's reports show a consistent and long-term trend of the number of health services performed by the organization decreasing while the number of abortions increases. 
The increases in government funding, New remarked, are "unsurprising."
The pro-life scholar stated that the Biden administration repealed the Trump administration's Protect Life Rule, which prevented recipients of Title X funds from performing abortions or providing referrals for abortions. 
As CP reported in September, Planned Parenthood's 2020-2021 report released last year showed that the organization's affiliates conducted 383,460 abortions for the year ending June 30, 2021. The figure is an 8% increase from the corporation's 2019-2020 annual report, which documented 354,871 abortions.
At the same time, Planned Parenthood reported receiving over $633 million in "Government Health Services Reimbursements & Grants," which equaled more than a third of its total revenue. The previous year, Planned Parenthood received over $618 million in government reimbursements and grants. 
While taxpayer funding and the number of abortions increased, Planned Parenthood's health services during the 2020-2021 period declined. Planned Parenthood's services and testing for sexually transmitted infections decreased from over 5.4 million the year before to over 4.4 million. In addition, cancer screenings decreased to nearly 417,000 from almost 599,000 the year before.