Planned Parenthood Is Pushing Women to Choose Abortion, Says Presidential Candidate Marco Rubio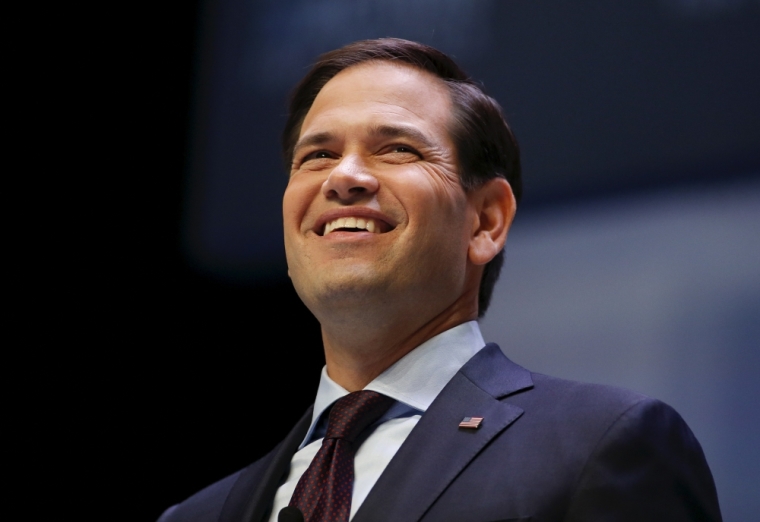 Presidential candidate Sen. Marco Rubio, R-Fla., slammed Planned Parenthood Monday, accusing the nation's largest abortion provider of pushing women into abortions for the purpose of harvesting their babies' tissue for profit.
Rubio, who appeared on KCCI 8 in Des Moines, Iowa, spoke on a host of issues that included religious liberty, Iran, Kim Davis, immigration, and the current political landscape.
"Planned Parenthood has been exposed for the trafficking of human fetal tissue," declared Rubio, who asserted that Planned Parenthood needed a "thorough investigation" by the U.S. Justice Department and the Internal Revenue Service, something he said "is not happening now."
Rubio argued that Planned Parenthood had lost the "privilege to receive federal funds" and called for their funding to be shifted to clinics that provide healthcare services to women, unlike Planned Parenthood, which doesn't provide obstetrics care or breast cancer screenings.
"Now what you've done is you've created an incentive for people to be pushed into abortions so that those tissues can be harvested and sold for a profit," he said.
Rubio was interrupted by one of the hosts of the program who referred to his comments "a stretch," which he refuted.
"If you go to one of these centers young women are provided very few options," declared Rubio. "In many places they're not told anything about, for example, adoption services that might be available to them. In essence, you come in and it's already predetermined. This is the direction, this is what this place does. It provides abortions, and we are going to channel you in that direction."
Rubio also spoke out on the controversy of Kim Davis, who continues to cite religious conscience protection from being forced to issue same-sex marriage licenses with her name attached. He called for Kentucky to handle the issue, offering Utah as an example of a state that has offered religious protection for its citizens at the state level.
Rubio then slammed the U.S Supreme Court for judicial activism.
"This is part of a broader problem, this is what happens when the Supreme Court ignores the rules of our Republic and rams down the throat of the American people a made up constitutional right," said Rubio.
He noted that judicial activism has wrongfully wiped out the will of majorities on the definition of marriage in several states, including his home state of Florida, which voted with a 62 percent majority in 2008 to define marriage as being between a man and a woman. He sarcastically referred to five justices on the Supreme Court who ruled to overturn marriage as "geniuses."
If elected president, Rubio said the Justice Department in his administration would protect religious liberties.
"Our religious liberties are equal to any other liberty instilled in the constitution and they need to be defended," said Rubio. "We need an attorney general that will fight for these rights" and the Florida Senator said religious conscience must be protected saying Christians are not discriminating and added they can't endorse certain events because "our faith disagrees with it."
Rubio criticized the Obama administration for their arms deal with Iran and included the Republican leadership in that criticism for wanting to vote and move on from the issue, "treating it as if its just another issue."
"The deal with Iran is illegal," Rubio asserted. "The president has not submitted the entire deal to the Congress and has all these secret side deals with Iran."
Rubio, who currently ranks fifth in Iowa polling, said "when I ran for the Senate I was down 30 or 40 points against the current governor" and says he has a plan to "be competitive." Rubio called the political establishment "out of touch" which will lead to an American "decline."
He asserted that 70 percent of Republicans do not support Donald Trump "besides him being on television all the time." Rubio said Republicans will take the role of selecting a nominee of the party "very seriously."
Rubio asserted that the American dream needs to continue for Americans calling it the "fundamental challenge" along with national security, facing the country.
"I think we are losing it. If we stay on the road we are on right now that will be harder to achieve."