Planned Parenthood Haggles Over Price of Aborted Baby Parts in 2nd Undercover Video: 'If the Price Is Low, Bump It Up — I Want a Lamborghini'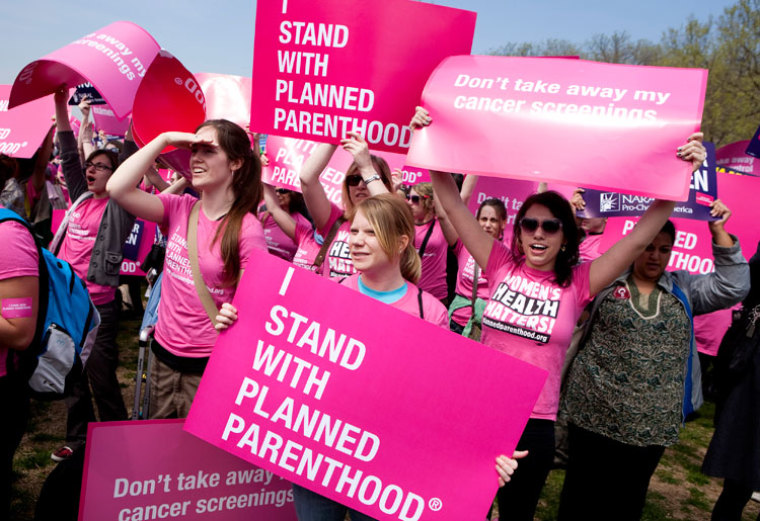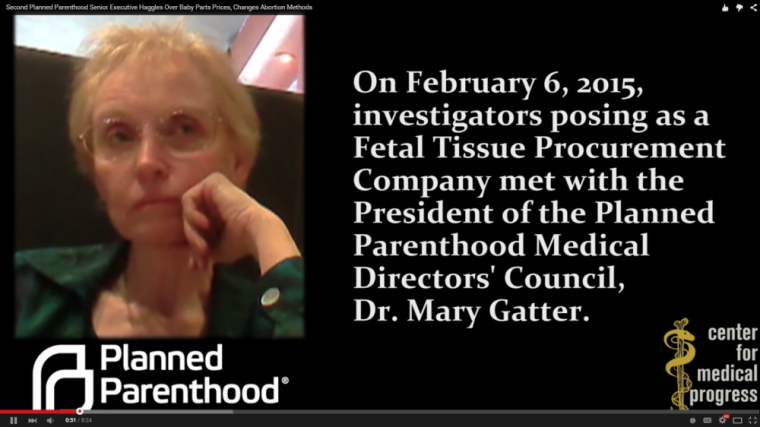 View Photos
The Center for Medical Progress released a second video Tuesday showing a Planned Parenthood director negotiating prices for aborted baby body parts as well as offering a "less crunchy [abortion] technique" to a pretend biotech company.
Mary Gatter, the medical director at Planned Parenthood Pasadena and San Gabriel Valley in California, is seen in the new video negotiating over the price for body parts with the pretend company that Planned Parenthood is now accusing of "harassment." Gatter even offers to ask her staff abortionist to use different tools on women during first-trimester procedures in order to extract in-tact tissue and organs.
"I wouldn't object to asking Ian, who's our surgeon who does the cases, to use an IPAS [manual vacuum aspirator] at that gestational age in order to increase the odds that he's going to get an intact specimen," declares Gatter.
During the negotiations over prices, Gatter adds, "You know, in negotiations whoever throws out the figure first is at a loss, right?"
After continued haggling about prices, Gatter suggests $75 for a "specimen," which the actor then says is a "low ball" figure. She eventually seems to settle at a price of $100, but suggests the cost might go higher after she consults with her colleages at other Planned Parenthood facilities about the fees they're obtaining for each body part.
"It's been years since I've talked about compensation, so let me find out what others are getting, and if it's in the ballpark then that's fine. And if it's still low, then we can bump it up — I want a Lamborghini," she jokes.
At the beginning of the newly released video, The Center for Medical Progress edits into the footage Planned Parenthood's President Cecile Richards — daughter of the late Texas Democratic Gov. Ann Richards —responding to last week's video where she says the organization does not "profit from tissue donation" in any way.
Last week's video shows abortionist Deborah Nucatola, Planned Parenthood's senior director of medical services, offering to harvest aborted baby parts for payment.
CMP's project lead David Daleiden said in a statement shared with The Christian Post: "Planned Parenthood's top leadership admits they harvest aborted baby parts and receive payments for this. Planned Parenthood's only denial is that they make money off of baby parts, but that is a desperate lie that becomes more and more untenable as CMP reveals Planned Parenthood's business operations and statements that prove otherwise."
The organization also notes that the government in seven states and three U.S. House committees have begun to investigate Planned Parenthood's activities related to the sale of aborted baby parts.
Lila Rose, president of the pro-life group Live Action, call the footage released Tuesday "barbaric."
"This latest video further illustrates the barbaric reality of business at Planned Parenthood — that after selling an abortion, Planned Parenthood works to improve their bottom line by harvesting the body parts of the child they have just killed," Rose said in a emailed statement to CP.
Planned Parenthood is currently responding with an "I Stand with Planned Parenthood Campaign" that reads in part:
Once again, a group of anti-abortion activists has attacked Planned Parenthood doctors, nurses, and patients with false accusations. And once again, its political allies are seizing on these accusations as an excuse to push the same dangerous agenda — ban abortion, shut down health centers and cut women off from care.
In another statement Planned Parenthood alleged the only organization breaking laws is CMP. Planned Parenthood sent a letter Monday to members of the House Energy and Commerce committee stating that Dr. Nucatola, the abortionist seen in the first undercover video, will not be providing testimony during a July 31 scheduled hearing about the business' practices.
Fr. Frank Pavone, president of Priests for Life, addressed the new video in a statement declaring: "This is the second of more videos that will be released in the coming four or five weeks, showing how morally corrupt Planned Parenthood is. Priests for Life will assist members of Congress ... in upcoming investigations into the extent to which Planned Parenthood officials, at the highest level, have broken state and federal law."