Planned Parenthood's Health Services Dropped but Taxpayer Funding Surged to $553 Million Under Obama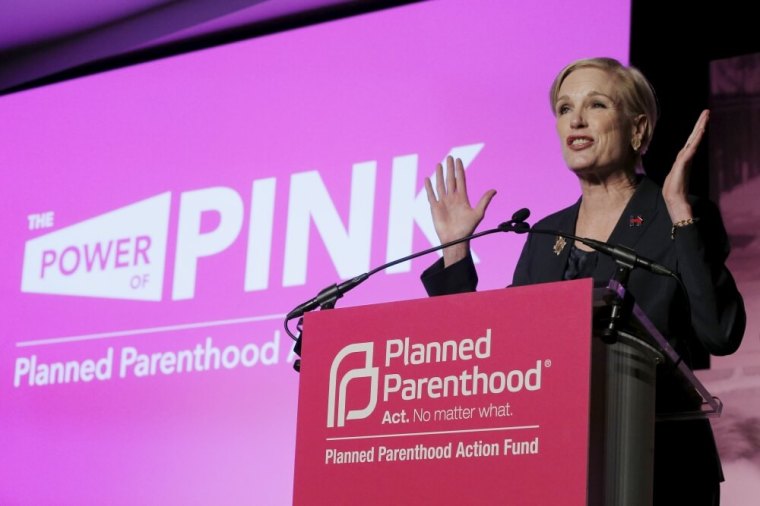 An analysis of annual statistics shows that there has been a drastic decline in the number of health services Planned Parenthood has actually provided over the last decade even though its taxpayer funding has increased to over $500 million per year.
As the Republican-led Congress continues to push forward in its effort to strip Planned Parenthood of federal funds, the national pro-life nonprofit activist organization Live Action has conducted an analysis of Planned Parenthood's annual reports from 2005–2006 (2004 statistics) and 2014–2015 (2014 statistics).
The organization found that the number of breast self-exams [Planned Parenthood does not provide mammograms] and pap tests, contraception and other services provided by Planned Parenthood has dropped mightily over the course of 10 years, while the number of abortions and federal funding has increased.
"Congress and President Trump can't let the current 2017 budget reconciliation bill expire without ending the forced taxpayer funding of Planned Parenthood," Live Action President Lila Rose said in a statement. "Everyday we delay, $1.5 million flows from taxpayers to the abortion chain, and that money allows it to keep its doors open daily to poison, dismember, and starve to death another 887 preborn children."
Live Action summarized its findings in the video below:
According to the data, the numbers indicate that the breast self-exams conducted by Planned Parenthood have dropped 60 percent — 925,763 in 2004 to 363,803 in 2014. Meanwhile, the number of pap tests done at Planned Parenthood has dropped 77 percent — 1,183,692 in 2014 to just 271,539 in 2014. Colposcopy procedures have also been cut in half, as they are down from 41,980 in 2004 to 20,736 in 2014.
In total, the number cancer screenings are down 68 percent, a decrease from 2,157,849 in 2004 to 682,208 in 2014.
Planned Parenthood also reported a decrease in contraceptive services it provided. In 2014, Planned Parenthood reported 2,945,059 instances in which it provided contraception, which is down from 3,418,682 in 2004.
Additionally, Planned Parenthood's "other services," such as UTI treatments, adoption referrals and family practice services, have decreased from 128,730 in 2004 to 95,759 in 2014.
The nation's largest abortion provider has increased the number of abortions it has provided by 27 percent from 2004 to 2014. In 2004, the organization conducted 255,015 abortions. Planned Parenthood performed 323,999 abortions in 2014.
The statistics from the 2005–2006 report show that Planned Parenthood received about $305 million in government grants and contracts in 2004. In its 2014–2015 report, Planned Parenthood reported receiving over $553 million, comprising 43 percent of their annual budget.
It should be noted that during that time, Planned Parenthood reported drastic increases in the number of STD/STI testing and treatment it performed — 2,757,935 in 2004 to 4,218,149 in 2014.
Rose said in a statement shared with The Christian Post that the numbers show "Planned Parenthood's focus is abortion, not women's healthcare. Planned Parenthood is offering less healthcare to less women, yet its taxpayer funding has doubled over the last 10 years."
Planned Parenthood was expected to release its 2015–2016 report sometime late last year or early this year. However, no report has yet been released, leaving pro-life activists to ponder why.
"With the heightened scrutiny of Planned Parenthood following the 2015 release of the Center for Medical Progress baby body parts videos, the year-long inquiry by the Select Panel on Infant Lives into the fetal tissue trafficking industry, and the promise to defund them by President Trump and members of Congress, this annual report is going to be looked at with a fine-tooth comb," Kristan Hawkins, the president of the campus pro-life organization Students for Life of America, wrote in an op-ed earlier this year.
"Planned Parenthood knows this and is likely scrambling to make sure all their bases are covered and that they can handle the pushback they are likely to get," she added. "But they need to release the report now."
One of the theories on why Planned Parenthood has delayed the release of its annual report, Hawkins wrote, is that "they can't manipulate the numbers enough to cover up the fact that the number of patients they serve each year is continuing to decrease."
"They only saw 2.5 million patients in 2014, down from 3 million in 2012," Hawkins wrote. "In light of the baby body parts scandal in 2015, their numbers of patients seen may have had an even steeper drop."
Earlier this week, the House Freedom Caucus and the pro-life group Family Research Council put their support behind the revised version of the American Health Care Act, which would not only repeal Obamacare but redirect funds away from Planned Parenthood to comprehensive health clinics.
"AHCA would also eliminate the Obamacare employer and individual mandate penalties, thereby allowing employers or individuals to forgo offering or purchasing coverage if doing so violates their conscience," Family Research Council president Tony Perkins said in a statement. "AHCA's Obamacare replacement components include pro-life funding restrictions regarding tax credits, the Patient and State Stability Fund, and the Federal Invisible Risk Sharing Program."
Earlier this month, President Donald Trump signed legislation into law that rescinded an order passed in the final days of the Obama administration that prevented states from redirecting federal family planning funds away from Planned Parenthood clinics and other abortion providers.