Planning to Watch the 'Fifty Shades of Grey' Movie on Valentine's Day? Christian Authors Want You to Hear God's Perspective on Sex First
'Pulling Back the Shades' Authors Offer Their Book for Free in Exchange for 'Fifty Shades of Grey' Copies
The Christian authors behind the popular Pulling Back the Shades book that challenges the "satanic" elements in E.L. James' breakout Fifty Shades of Grey titles are reaching out to fans of the erotic book series by offering them a unique opportunity to learn how they can be sexual without compromising their spiritual or emotional well-being.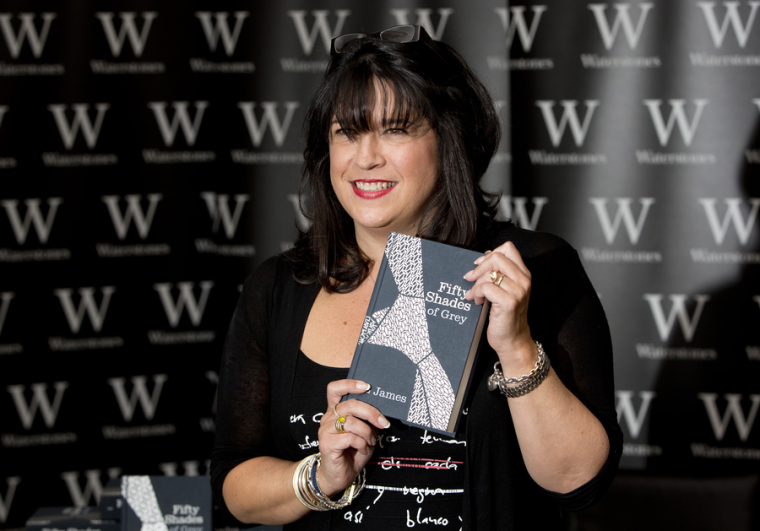 Dr. Juli Slattery and Dannah K. Gresh, and Moody Publishers, have announced a book trade-in campaign leading up to the theatrical release of Fifty Shades of Grey, in theaters on Feb. 13, the day before Valentine's Day.
Women who mail in their used copy of Fifty Shades of Grey between Feb. 1 and 14 will get a free copy of Slattery and Gresh's Pulling Back the Shades: Erotica, Intimacy, and the Longings of a Woman's Heart.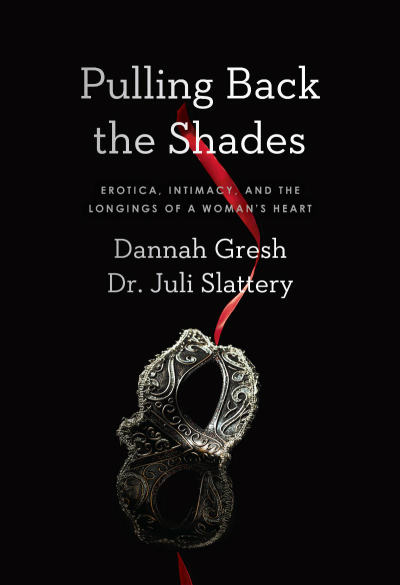 "This book addresses God's design for intimacy, and shows why erotica is exploiting women's longings rather than satisfying them," the authors state on the Pulling Back the Shades website.
In their book, the women "openly address questions women are unsure where to go for answers, and talk about how you can be a sexual and spiritual woman."
Related: 'Pulling Back the Shades' Authors Claim 'Fifty Shades' Series Has 'Satanic Agenda' | Are Churches to Blame for Christian Women Turning to Pornographic Books Like 'Fifty Shades of Grey?'
It was just last year that James' erotica trilogy, released in 2011, had surpassed more than one hundred million sales worldwide. It was also revealed that the first book in the series was being adapted for the big screen. According to the publisher's description, Fifty Shades of Grey is driven by the "unworldly, innocent" Anastasia Steele's sexual relationship with a "beautiful, brilliant, and intimidating" Christian Grey. Anastasia discovers that Christian's "singular erotic tastes" help her to explore own "dark desires."
Gresh, who promotes modesty through Pure Freedom, previously told The Christian Post that she was disappointed to learn that Christian women were also fans of the Fifty Shades series.
Claiming that the book "honors and glorifies bondage, dominance, sadism, and masochism [or BDSM sex play]," Gresh told CP, "I believe that this book and the normalization of erotica that's resulting from it will have the same impact on the Church as the advent of Internet pornography and men using it 20 years ago."
"By that I mean we are going to face a new kind of sexual numbness and inability to be intimate and enter into authentic intimacy in marriage relationships as a result," she added.
Slattery, a clinical psychologist who leads the Authentic Intimacy nonprofit, also noted the trend and expressed similar concerns.
"You've always had erotica and pornography available, but in the last 25 years we've seen men just by the millions get hooked on Internet pornography, and now this is showing that it's become normal for women to engage in this form of pornography. It's very alarming to just see that there's no discernment and there's not an outcry," Slattery told CP.
Slattery added in a separate CP interview that, in addition to Anastasia and Christian's "very kinky and very descriptive" sexual encounters, "there's a lot of spiritual things happening."
"I would even go so far as to say there's a satanic agenda because of some of the ways that things that are sacred to us are violated," she explained. As examples, she pointed to the name of the male lead, and a wooden cross, hymns, and Scripture that are "used throughout the trilogy in a way that just drags Christianity and everything that's sacred through the mud."
The authors suggested that churches were perhaps failing the Christian women who have turned to James' Fifty Shades of Grey series. These women, they claim, are hungry for Bible-based teaching and open dialogue about sexual intimacy.
"Women have legitimate longings that the Church has been afraid to talk about, and books like Fifty Shades of Grey exploit," the women state on their book's website.
Learn more about the book trade-in: http://pullingbacktheshades.com.