Police Investigation Finds No Proof Bob Jones University Violated Mandatory Sex Crime Reporting Laws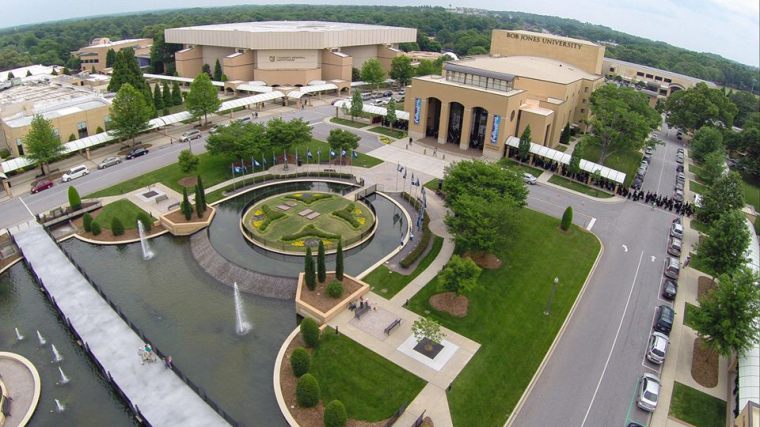 After an independent report released during the winter found that Bob Jones University officials discouraged victims of sexual assault from filing police reports, a months-long local South Carolina police department investigation found that there is insufficient evidence to prove that BJU violated any mandatory reporting laws.
As the Greenville Police Department conducted a seven month investigation into whether teachers, counselors and other officials at the Christian college failed to obey South Carolina law by not reporting knowledge of alleged sexual crimes against juvenile students to authorities, the investigation could not prove that BJU officials were guilty of violating the law.
"After interviewing all available witnesses, reviewing historical documentation, and consulting with the solicitor, it was jointly concluded that there is insufficient evidence to establish probable cause or prove beyond a reasonable doubt that either the faculty or administration of BJU in place at that time violated the mandatory reporting law in the cases we reviewed," a statement recently released by the Greenville Police Department affirms.
The investigation was launched after an independent report by the GRACE organization (Godly Response to Abuse in the Christian Environment) was conducted at the request of the school and released last December.
The report included interviews with a number of former BJU students, including 50 identified as victims of sexual assault. The GRACE investigation found that in a number of cases when sexual assault victims sought counseling from school officials, they were told to "repent" for their sins and encouraged not to file police reports.
Although the police investigation, which consisted of interviews with some individuals who were included in the GRACE report, found that most cases involved assaults that occurred years prior or assaults that were outside of Greenville County, there is still one case from 1988 that was reported to BJU's public safety department that the police will continue to investigate.
"The Department was contacted by 20 individuals regarding possible instances in which BJU staff may have failed to comply with the statutory duty to report. Many of the reports involved incidents that were alleged to have occurred years earlier, and often in locations outside of Greenville County," the police department statement clarified. "However, the GPD is currently conducting one investigation of sexual assault between two former students of BJU, as the incident occurred on campus and within GPD jurisdiction in 1988. This incident did not involve SC Code 64-7-310, but was reported to BJU Public Safety; however, the victim declined to prosecute at that time."
The statement added that the investigation solely focused on instances in which the school may have violated the law and did not focus on the any ethical aspects of school's actions.
Although BJU is in the clear for now, the police statement added that the department will continue to investigate any new information or new complaints from individuals included in the GRACE report.
Randy Page, BJU's director of public relations, released a statement last week explaining that the university fully cooperated with the police investigation and feels that no school official violated South Carolina law.
"Bob Jones University appreciates the efforts of the Greenville Police Department and the solicitor's office in their investigation," Page wrote. "During the investigation, the university fully cooperated and provided all information requested by the investigation team. We believed our actions were not in violation of South Carolina law. We are pleased the investigation found no such violation."
After the release of the GRACE report, the school's president, Steve Pettit, stated in remarks to the BJU community that the school administration realized that it "failed in meeting the needs of some who sought our help and we have lost their trust."
"I am fully committed to regaining that trust. We understand this will not come through words, but actions, and for those actions to be truly meaningful we must make a long-term commitment that creates genuine, sustainable change," Pettit continued. "This will take a lot of hard work in the coming months, in fact, years. This is a process of change that must and will happen by the grace of God. This is our solemn pledge."
In a statement made in March, Pettit explained that there will be three changes made, including changes to the school's sexual abuse policy, changes to help ensure the student culture will be more enjoyable and changes made to the university's counseling structure.
"One of our problems has been a discipline system that too closely juxtaposed discipline with counseling," Pettit stated. "It is hard to give counsel to those you discipline unless the relationship is between a parent and child. Well, we are not the parents of our students and I don't think our students want to be our children. This is why we are making adjustments in our student counseling structure and are providing a place where students can go for spiritual care apart from discipline."