PolitiFact Lie of the Year: Obama's Pledge 'If You Like Your Health Care Plan, You Can Keep It'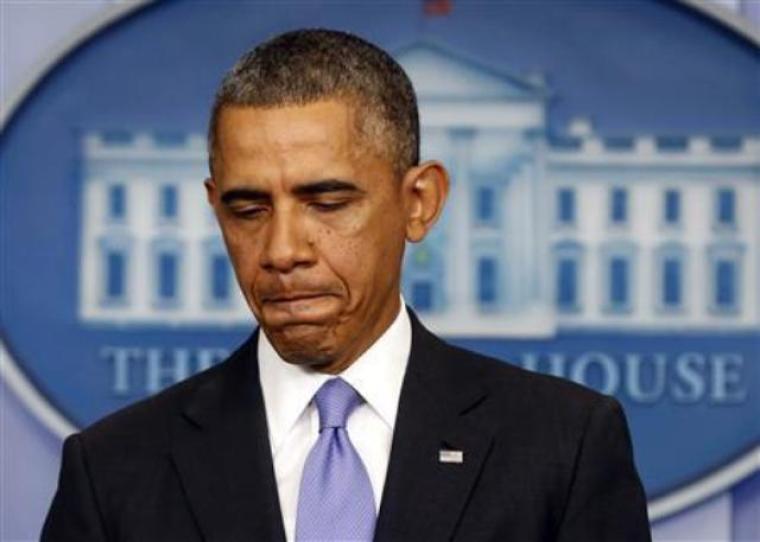 Political fact-checking website PolitiFact asked users to rank the top "Lie of the Year" for 2013, and President Obama's promise that "If you like your health care plan, you can keep it," won by a landslide.
Fifty-nine percent of all those who voted in PolitiFact's poll chose this lie — a national promise given by the president that his health care overhaul would not cause anyone to lose their health insurance. This oft-repeated pledge, first uttered in 2009, was finally put the test this November, when reports surfaced that approximately 129 million would lose or alter their plans due to the Affordable Care Act, also known as "ObamaCare." PolitiFact published this result Thursday.
"It was a catchy political pitch and a chance to calm nerves about his dramatic and complicated plan to bring historic change to America's health insurance system," PolitiFact's Angie Drobnic Holan explained. "But the promise was impossible to keep."
Holan mentioned the approximately 4 million Americans who received cancellation letters regarding their policies. This story took the nation by storm, leading to "a rare presidential apology."
PolitiFact's admittance of this lie reversed five years of its history supporting it. As The Washington Examiner's Sean Higgins reported, the fact-checking website rated Obama's promise "True" in October 2008. It pulled back in August 2009, questioning Obama's "blanket claim," but still rated the promise "Half True," a rating that continued as late as June 28, 2012. In June and October 2012, PolitiFact rated Presidential Candidate Mitt Romney's claim that "up to 20 million Americans" could lose their insurance as "False."
In early November, Christopher Conover, a Duke University scholar and adjunct scholar at the American Enterprise Institute (AEI), told the Daily Caller that more than two-thirds of Americans who had private health insurance before Obamacare will not be able to keep their previous plans. "Bottom line: of the 189 million Americans with private health insurance coverage, I estimate that if Obamacare is fully implemented, at least 129 million (68 percent) will not be able to keep their previous health care plan either because they already have lost or will lose that coverage by the end of 2014."
Conover argued that Obama knew this was not the case, even while he promised it. "The problem is that he said it at least 24 times, most of which occurred after his own rule-writers had estimated that 49-80 percent of small employer plans would have lost their grandfather status by 2013, along with 34-64 percent of large employer plans," Conover explained.
Shortly after the news broke, polls went south for the president. A Quinnipiac University poll released in early November showed that 54 percent of American voters disapproved of Obama's job as president, while only 39 percent approved. Among women — a key constituency in 2012 — 51 percent disapproved and only 40 percent approved. This was his lowest rating yet, but consistent with former President George W. Bush's approval rating at this time in his presidency, Quinnipiac's Tim Malloy told CP.
"When any Democrat has a deficit like that with women, they're in trouble," Republican strategist Alice Stewart, host of the Alice Stewart Show, told CP, connecting the poll to Obama's broken pledge. She claimed that the lie "does not compare" to any others, even President George H.W. Bush's promise "read my lips, no new taxes," because Obama's promise was made under false pretenses.
"This pledge was made while he knew, without a shadow of a doubt, that the American people would lose their insurance," Stewart argued.
Obama's numbers have remained low. Poll aggregator Real Clear Politics puts Obama at a 42.7 percent approval rating, with 53.1 percent disapproving of his job as president. In an NBC/Wall Street Journal poll this week, only 37 percent of likely voters gave Obama high marks for being honest. The Pew Research Center reported that the percentage of Americans viewing Obama as "not trustworthy" has risen 15 points since January — from 30 percent to 45 percent.