Poll: Most GOP Voters Not Happy They Chose Donald Trump as Presidential Nominee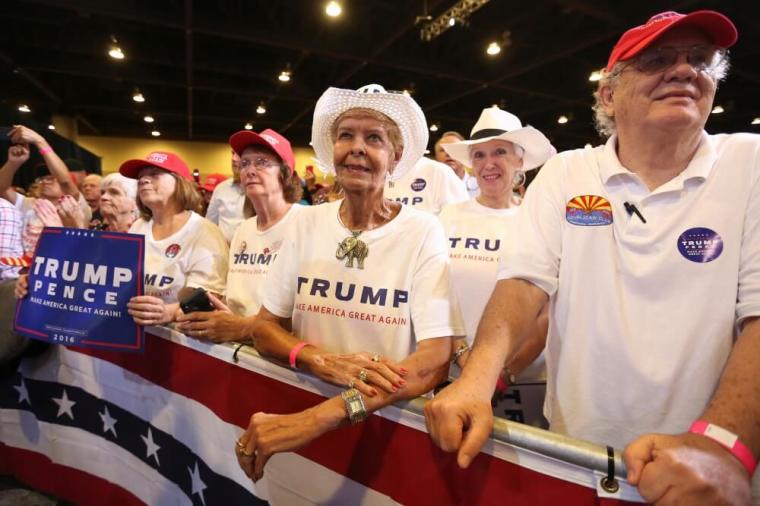 A new poll has found that a majority of Republican voters now think they should have picked one of the other 16 GOP candidates running for president, and not Donald Trump.
Among Republican and Republican-leaning likely voters, 54 percent say that Trump wasn't the best option in this year's pool of candidates, while 35 percent say they are happy with the billionaire businessman as the party's standard-bearer, according to a new HuffPost/YouGov survey released Monday.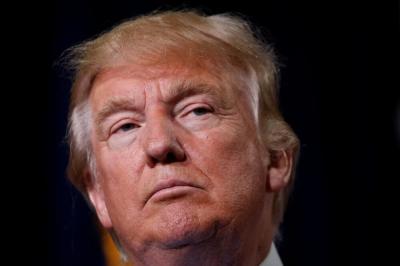 In June, 44 percent of Republican and Republican-leaning voters considered Trump the best option out of this year's pool of candidates, while an equal 44 percent said he wasn't the best choice.
In the latest survey, a 29-percent plurality of GOP and GOP-leaning voters picked Trump when asked who they'd like to see win their primary if they could start the process over, while 15 percent chose Sen. Ted Cruz, and 14 percent named Sen. Marco Rubio.
In June, a similar 29 percent had chosen Trump, 9 percent named Ohio Governor John Kasich, and 8 percent opted for retired neurosurgeon Ben Carson and Sen. Rubio each.
The August survey shows that a majority of Democratic and Democratic-leaning voters are satisfied with Hillary Clinton as their nominee, as 56 percent say she was their party's best option, while 32 percent say she was not.
While 47 percent of Democratic and Democratic-leaning voters say that they'd most likely have chosen Clinton in a do-over, 42 percent name Sanders, 3 percent say they would choose former Maryland Gov. Martin O'Malley.
The poll, which consisted of 1,000 completed interviews conducted Aug. 24–25 among U.S. adults, also found that voters at large are less than impressed with either of the two party's nominee, as 20 percent of all voters say that the real estate mogul was Republicans' best choice, while 30 percent think Hillary Clinton was Democrats' best option.
Meanwhile, a new Fox News Poll has found that Trump is gaining ground in the head-to-head matchup, despite improvements from Clinton on top issues, with Clinton having the support of 41 percent of voters to Trump's 39 percent, and third-party candidates Gary Johnson and Jill Stein earning 9 percent and 4 percent respectively.
The Fox survey was conducted with 1,011 registered voters, and the poll has a margin of error of plus or minus 3 percentage points.
The Real Clear Politics average of recent polls has Clinton leading by 3.6 percentage points.