Praises, Put-Downs, Polls and Fact Checks: 7 Reactions to Trump's First State of the Union
Luis Gutierrez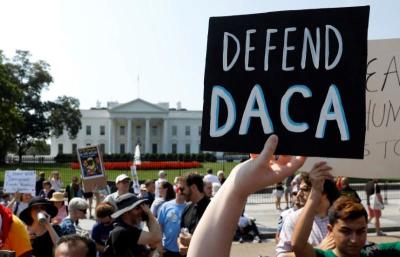 Democrat Representative Luis Gutierrez of Illinois garnered headlines for walking out of the State of the Union during a "USA!" chant.
In a statement released soon after, Rep. Gutierrez argued that Trump's speech and presidency are racist in nature and that the president has done nothing to help immigrants and Latinos.
"I was hoping for some sort of apology on Puerto Rico, but I heard nothing. Puerto Rico is a metaphor for how this president sees all Latinos and people of color: he does not see us as his equals and he does not see us as fellow human beings," stated Gutierrez.
"If you look at how the President has treated Puerto Rico, you have to conclude that he just doesn't care and probably thinks of Puerto Rico as just another s---hole country."