Poor, Disadvantaged Youth Would Benefit From School Choice Programs That Include Faith-Based Schools, 50 Years of Research Suggests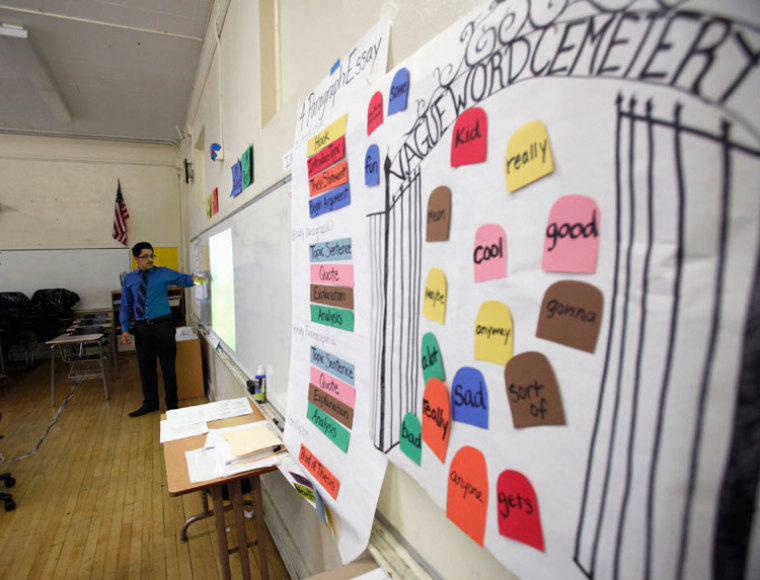 Disadvantaged youth from poor families would benefit most from robust school choice programs that include faith-based schools, according to a meta-analysis of academic research on public and private schools.
William Jeynes, professor of education at California State University at Long Beach and senior fellow at the Witherspoon Institute at Princeton, published the results of his extensive research in a new book, School Choice: A Balanced Approach.
The most significant finding, Jeynes told The Christian Post in an Oct. 21 videophone interview (see below), is that charter schools do no better at educating students than traditional public schools. Students educated at faith-based schools, on the other hand, perform almost a full year ahead of traditional public schools and charter schools.
This is important, Jeynes points out, because much of the school reform efforts over the last couple of decades have centered around increasing the number of charter schools, rather than providing vouchers for students to attend any school, including religious schools.
The book provides readers with all the major school choice arguments, both for and against. Jeynes clearly favors school choice but gives thoughtful attention to the concerns raised by opponents.
Students, especially disadvantaged students, would benefit from school choice, Jeynes believes, for two main reasons: 1) Students attending failing public schools would have opportunities to recieve a better education from a religious school or a better public school. 2) The increased competition from faith-based schools would cause the public schools to improve.
Jeynes specializes in meta-analysis, a research technique that combines the data from many different datasets. A meta-analysis allows a researcher to get a sense of what all the research over a period of time demonstrates. If the bulk of research is leading to the same conclusion, that can be revealed by a meta-analysis.
The data included three studies published in the 1960s, but most of the research Jeynes used began appearing in the 1980s. Jeynes' research team found 148 studies related to the research question. Of those, 90 contained data useful for the meta-analysis.
More data and research are needed to better understand the impact of school choice, Jeynes said. But in order to obtain better data, he would like to see more experiments in school choice. If more states or localities implemented robust school choice programs, the results of those reforms could be compared to other school districts that do not have school choice.
Watch part one of the interview below, or follow the links here: Part 1, Part 2, Part 3, Part 4, Part 5.